Stars and Mobile Phone Companies Reach out to Billions of People for 1GOAL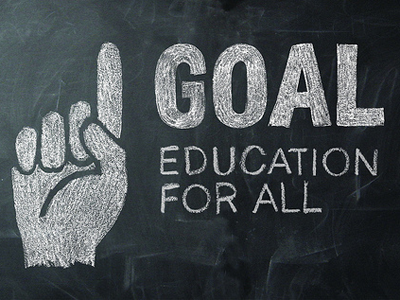 · 1GOAL launches biggest ever mobile phone campaign for education
· Queen Rania, Shakira, Michael Essien and GSMA unite world's mobile companies boosting campaign to give every child the right to an education
1GOAL: Education for All, the football world and FIFA-backed legacy project for the 2010 World Cup, today launched the world's biggest ever mobile phone campaign. Mobile companies from across the globe have come together to offer more than 1.5 billion people an opportunity to show their support for 1GOAL with over 1 billion text messages going out to people in the coming weeks.
1GOAL has a target of getting millions of people to show their support for 1GOAL and already some of the biggest names in football such as Alessandro del Piero, Rio Ferdinand, Zinedine Zidane and Michael Essien have joined 8 million others to show their support for the campaign. The outreach via the mobile companies will swell this even further if just 1% of people sign up via the mobile campaign a further 15 million people – the equivalent to the entire population of Holland – could join the campaign.
Her Majesty, Queen Rania of Jordan, Co-founder and Co-Chair of 1GOAL said: "1GOAL is about people-power and with the mobile phone we have created the largest ever, never-before-done, cause-related campaign of its kind. Michael Essien is a great example of one of our friends in the football world who is passionate about ensuring that this year's World Cup carries with it a powerful legacy of giving 72 million children around the world the right to an education."
Hundreds of the world's greatest footballers are also supporting 1GOAL, the Chelsea and Ghana star Michael Essien said: "I think education is the key to success. I was lucky growing up, my mum worked incredibly hard to make sure me and my four sisters could get an education. She did not get the chance to go to school but she gave us the opportunity. It is great to have the World Cup for the first time in Africa. The continent has been dreaming about it and now the World Cup is coming to Africa. I think the 1GOAL education project will be good for the kids after the World Cup because we could see a lot more kids in school."
Shakira, 1GOAL Ambassador and Founder of the Barefoot Foundation said: "The World Cup captures the attention and hearts of millions. We must use this moment to raise our voices for 1GOAL and demand that this generation of children have the chance to fulfil their dreams and live up to their full potential through education. I'm honored to be part of this incredible movement."
Fans who support the campaign will be able to download free Shakira mobile phone wallpaper and get a special sneak preview of her soon to be released new video for the 2010 FIFA World Cup Official Anthem: "Waka Waka (This Time for Africa)."
Signups from the 1GOAL mobile campaign will be presented as a petition to world leaders at an education summit later this year urging both developing and developed countries to provide further funding for education. People will be able to sign up by responding 'YES' to a simple free text or by going to 1goal.mobi on their handsets or by sending an e-mail to info@join1goal.org. Handset manufacturers Nokia and Samsung will also be making available a 1GOAL mobile app for their customers.
The mobile campaign is being coordinated by the GSMA, which represents the global mobile industry. It includes a host of soccer related downloads, such as player images and videos, as well as ringtones, wallpapers and smartphone apps, culminating in a text message campaign calling for the support of billions of mobile users around the World Cup. Major Multinational mobile groups and networks supporting the campaign include: AT&T Wireless, Axiata Group Berhad, Batelco Group, Bharti-Airtel, CSL, Hutchison 3 Group, KT, MTN, NTT DOCOMO, Mobitel, Orascom Group, SingTel Group, Smart Communications, SOFTBANK MOBILE, SK Telecom, Telenor Group, Telefónica Group, TMN, Umniah, VimpelCom and Zain Group.
Backed by the Football world and FIFA, 1GOAL seeks to get every child into school by 2015, rallying support from footballers and fans across the world. The campaign is backed by over 140 of the biggest names in football and from the entertainment world Shakira, Jessica Alba and Kevin Spacey are supporting 1GOAL. An estimated $16 billion a year is needed to make universal education a reality, but currently only $4 billion is spent on primary education and 1GOAL is calling for further funding from both developing and rich countries to get every child in to a classroom.

Featured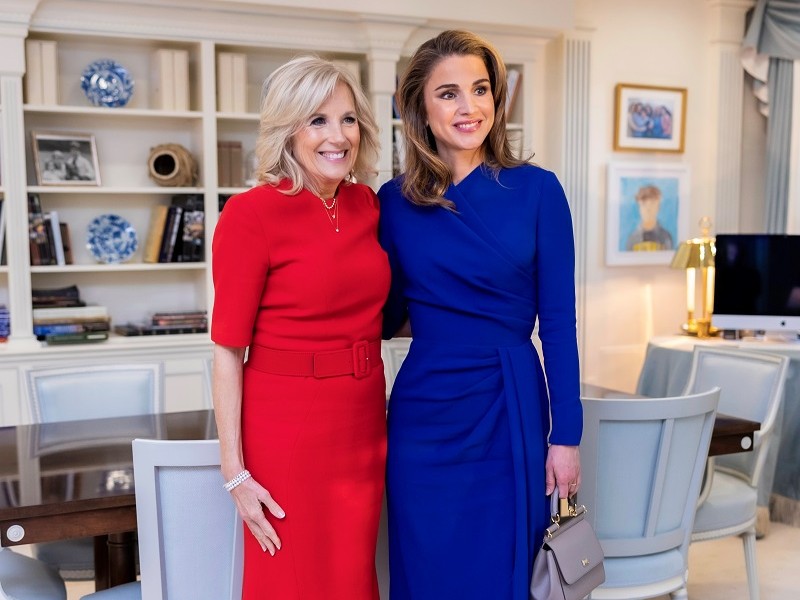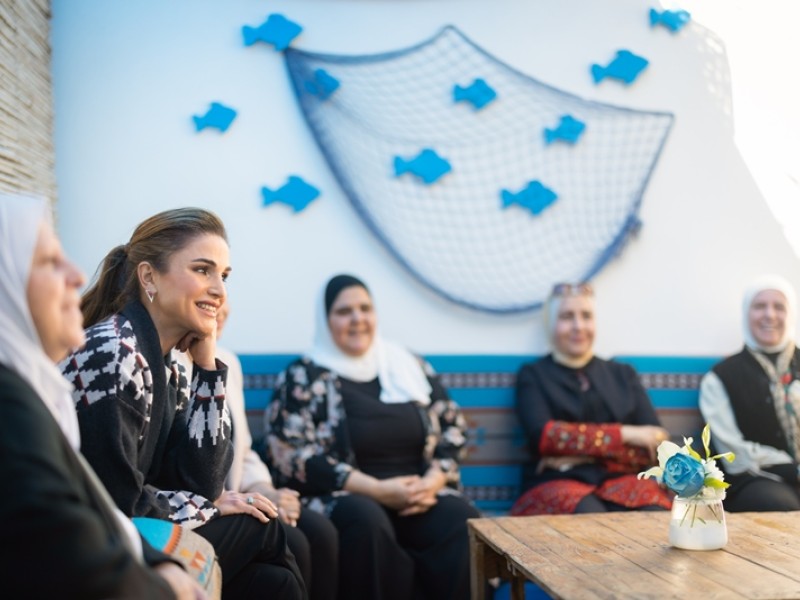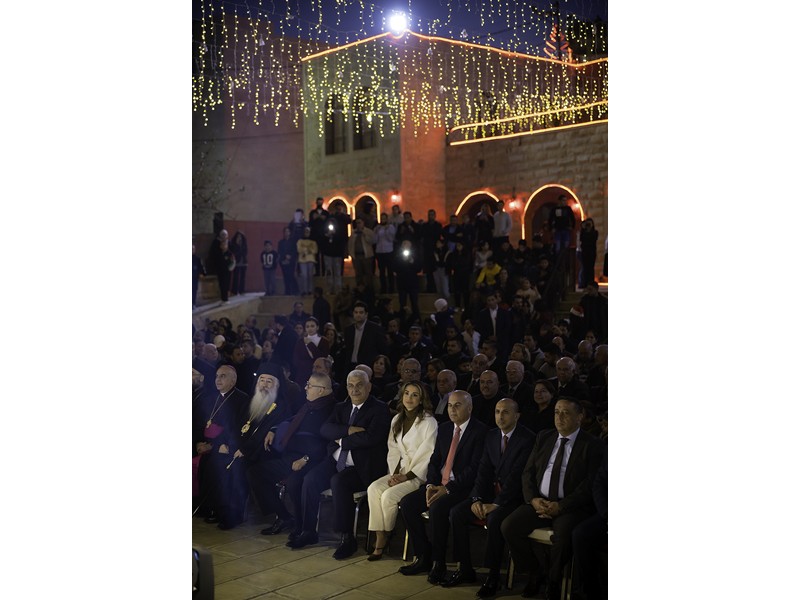 Queen Rania's official website
This website does not support old browsers. To view this website, Please upgrade your browser to IE 9 or greater
Your browser is out of date. It has known security flaws and may not display all features of this and other websites. Learn how to update your browser