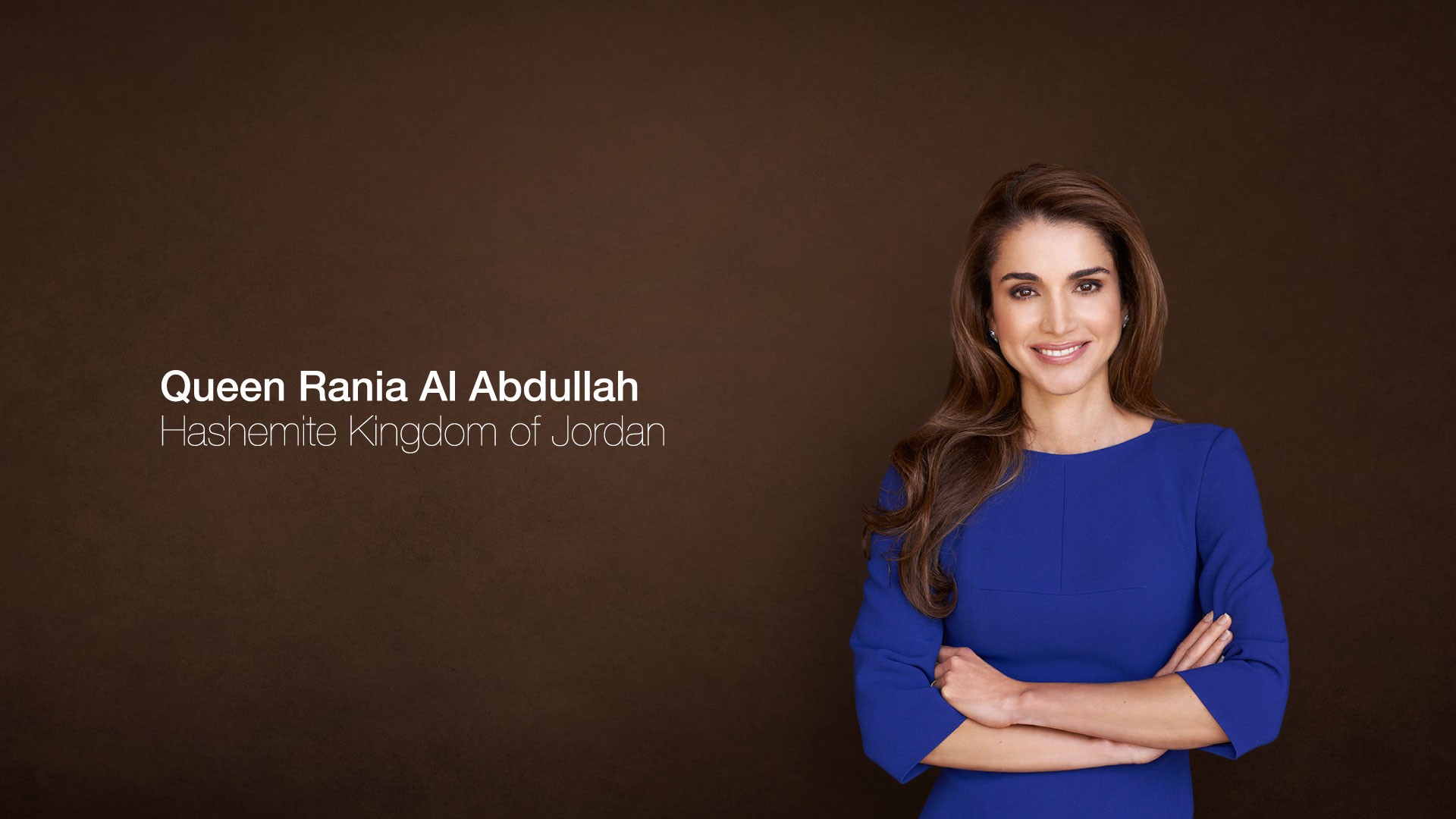 Queen Rania's official website home page features her news, speeches, initiatives, social media activities and a rich archive of photos and videos. Hashemite Kingdom of Jordan.
Queen Rania Al Abdullah
Hashemite Kingdom of Jordan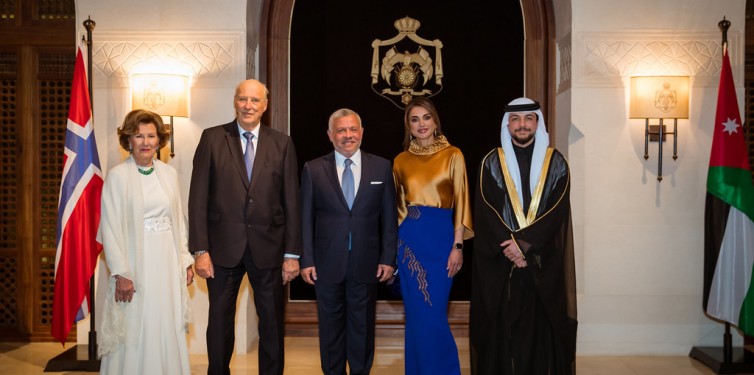 جلالة الملك عبدالله الثاني وجلالة الملكة رانيا العبدالله وولي العهد سمو الأمير الحسين بن عبدالله الثاني خلال مأدبة عشاء أقيمت على شرف جلالة الملك هارالد الخامس ملك مملكة النرويج وجلالة الملكة سونيا
عمان، الأردن/ 2 أذار 2020
Their Majesties King Abdullah II and Queen Rania and His Royal Highness Crown Prince Al Hussein bin Abdullah II at a dinner banquet held in honor of Their Majesties King Harald V and Queen Sonja
Amman, Jordan/ 2 March 2020
© Royal Hashemite Court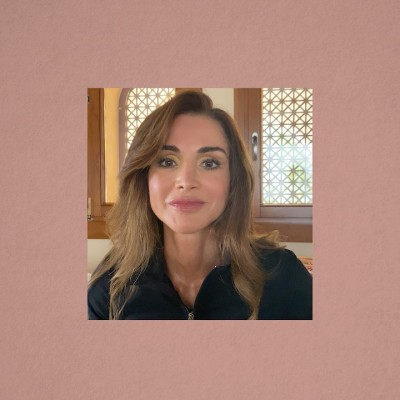 يصادف اليوم يوم الصحة العالمي، ولكل فرد في فرق الوطن الطبية نقف إجلالاً وتقديراً. ونحييكم تحية إكبار وامتنان، وندعو الله أن يجزيكم خيراً ولا يضيع تعبكم، وأن يحيطكم بالصحة ويرعاكم ويمدكم بالقوة والعزيمة والصبر.
حمى الله الأردن، وحفظكم جميعاً
#يوم_الصحة_العالمي #الأردن #حب_الأردن #خليك_بالبيت #نحنا_قدها
On World Health Day, we pay tribute to each and every member of our nation's heroic medical staff, and stand in awe of their selflessness and sacrifices. Every day, with devotion and an unfailing sense of duty, they risk their own health to safeguard ours. May you always find the strength, patience, and willpower to pull through these testing times. We pray for your safety. God bless Jordan and its people
#WorldHealthDay #StayHome #Jordan #LoveJO

Together or apart, our mothers are always in our hearts. Wishing a Happy #MothersDay to all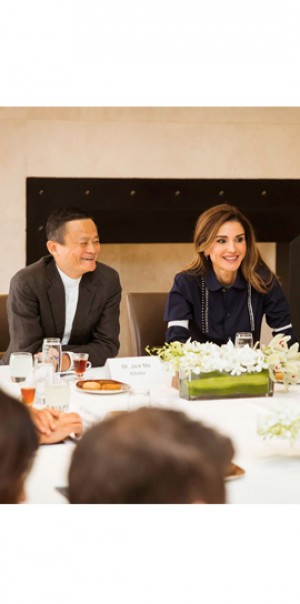 أستذكر زيارة السيد جاك ما إلى الأردن عام 2018، عرفناه صادقاً في مواقفه وعطائه، وله الشكر على تبرعه السخي بمستلزمات ومعدات طبية دعماً لجهود الأردن في محاربة فيروس كورونا. رغم شح الموارد، فالأردن غني بأهله المعطاء وبأصدقائه من شتى أنحاء العالم الذين يقفون معه في مثل هذه الظروف الصعبة
#الأردن #حب_الأردن
‏Back in 2018 when Jack Ma visited Jordan... We were moved then by his kindness and largeness of heart, and are thankful again for his incredibly gracious donation of medical equipment and supplies to support Jordan's efforts in combatting COVID-19. Despite limited resources, Jordan is blessed with its people and with friends and partners from around the world who stand by us during trying times
#Jordan #LoveJO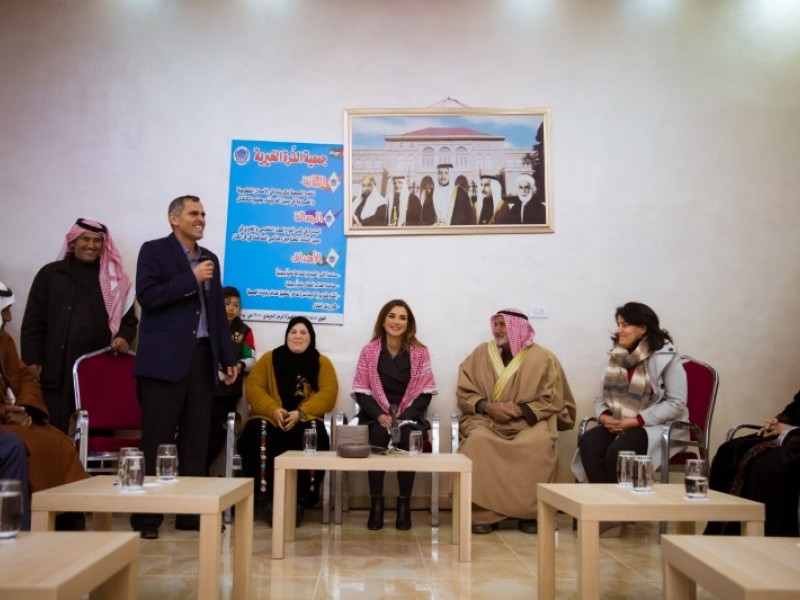 Queen Rania's official website
This website does not support old browsers. To view this website, Please upgrade your browser to IE 9 or greater
Your browser is out of date. It has known security flaws and may not display all features of this and other websites. Learn how to update your browser