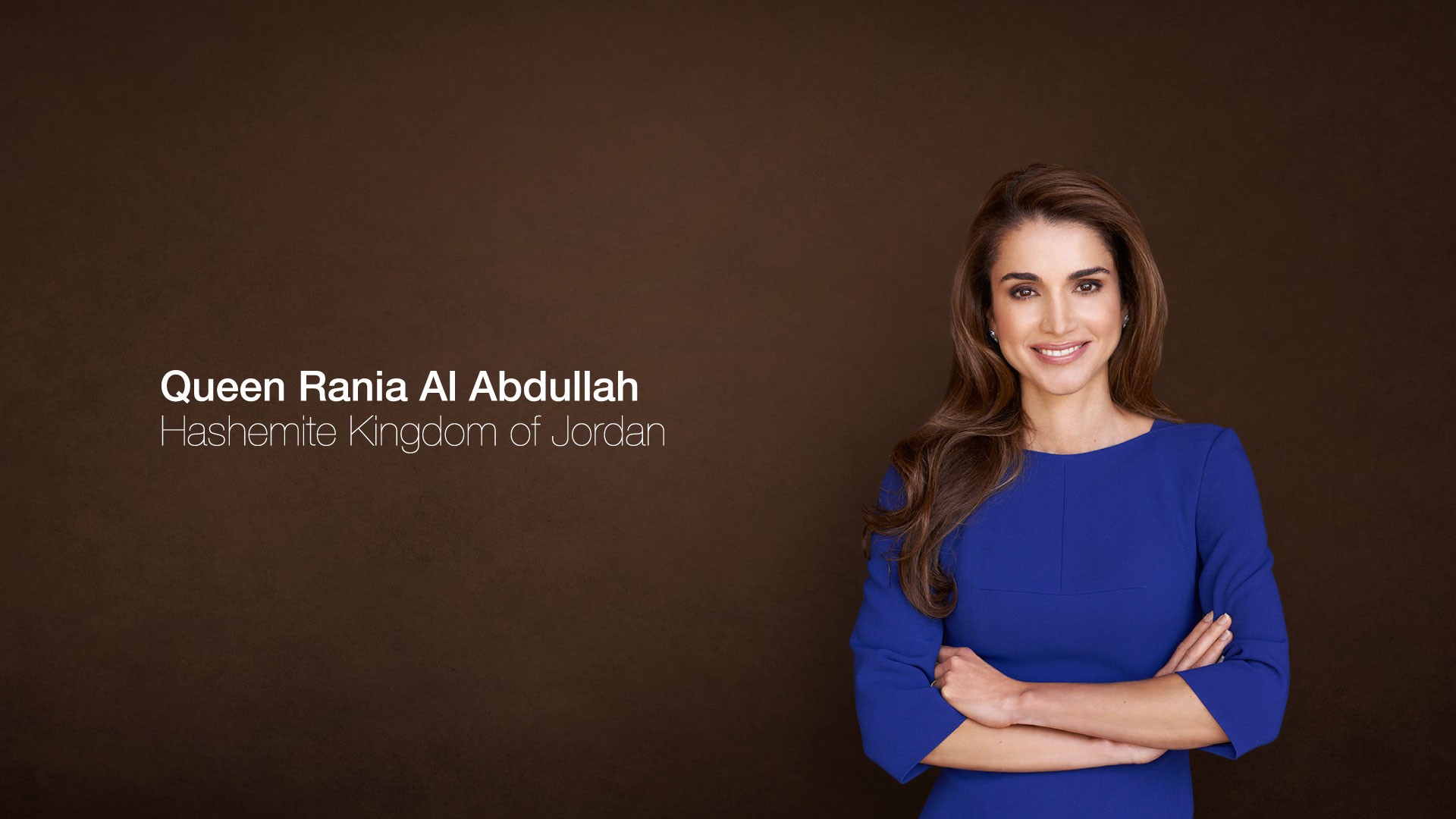 Queen Rania's official website home page features her news, speeches, initiatives, social media activities and a rich archive of photos and videos. Hashemite Kingdom of Jordan.
Queen Rania Al Abdullah
Hashemite Kingdom of Jordan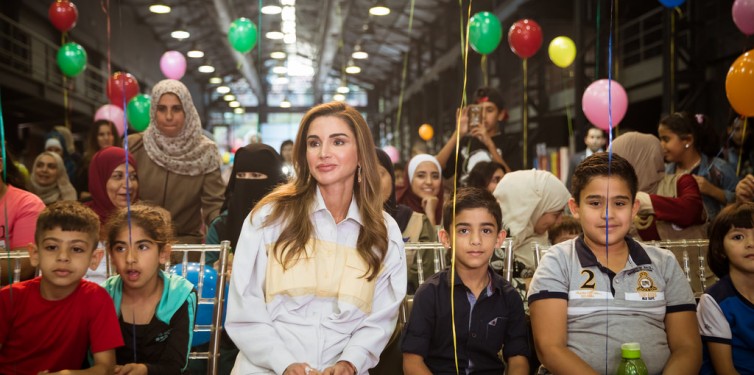 الملكة رانيا خلال زيارة إلى مهرجان يوميات لوني بالوني الذي تنظمه اليونيسف بالشراكة مع المجلس الوطني لشؤون الأسرة بهدف التوعية بمخاطر ممارسة العنف ضد الأطفال
عمان، الأردن / 18 أيلول 2018
Queen Rania attends "The Adventures of Looney Balloony" Festival organized by UNICEF and the National Council for Family Affairs as part of campaign to reduce violence against children
Amman, Jordan / 18 September 2018
© Royal Hashemite Court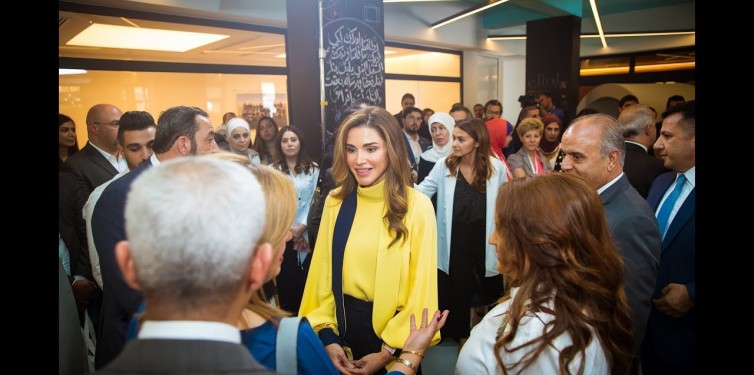 اطلاق منصة إدراك للتعلُّم المدرسي التي تقدم مجاناً مواداً تعليمية إلكترونية مفتوحة المصادر باللغة العربية
عمان ، الأردن / 17 أيلول 2018
Launch of the Edraak Kindergarten to Grade 12 online platform for free education materials in the Arabic language.
Amman, Jordan / 17 September 2018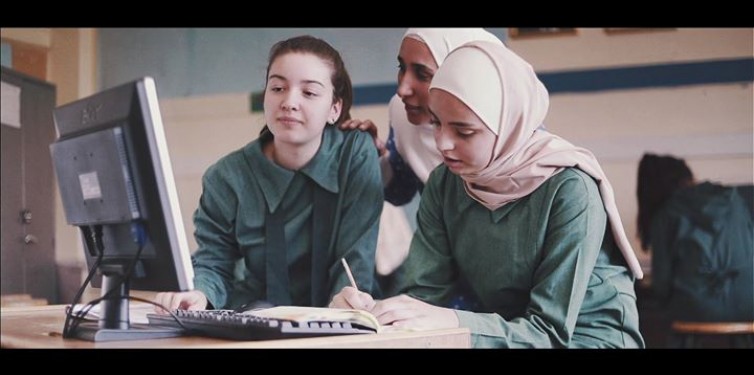 تطوير التعليم والارتقاء بنوعيته يحتاج إلى وقت، لكن المستقبل لن ينتظر! فالانتقال إلى تعليم يليق بطموحنا لأبنائنا ويواكب عصرهم بحاجة لمجموعة من الجسور المتصلة؛ من بنية تحتية، لتدريب المعلمين، لتحديث المناهج، للتعليم خلال الطفولة المبكرة...
"إدراك للتعلم المدرسي"هي إحدى هذه الجسور. بدأنا بناءه على مراحل، الأولى توفر مواد الرياضيات للصفوف من 6-12. فبإمكان الطلبة في أي وقت ومن أي مكان أن يشاهدوا دروسهم، ويمتحنوا معرفتهم من خلال حل تمارين على المنصة.
كلي أمل أن يستفيد طلابنا من هذه المنصة المجانية التي صممت باللغة العربية خصيصا لهم ولتوائم مناهجهم.
Reforming our education system will not happen overnight, but the future cannot wait! In order to transform our children's education into one that meets our ambitions and keeps up with the rapid pace of advancement, there are many bridges we must cross in parallel, including improving infrastructure, teacher training, modernizing curricula, and early childhood education.
Edraak's K-12 platform is one of those bridges. We began developing it in stages, the first offering mathematics materials for grades 6 to 12. Students can access their lessons anytime and anywhere, and test their knowledge by performing exercises on the platform.
I am hopeful that our students will benefit from this free Arabic platform that is in line with school curricula, and designed specifically with their needs in mind.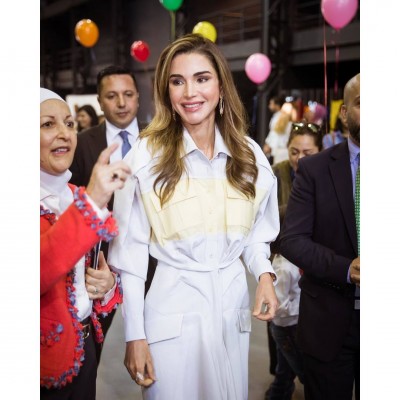 شاركت اليوم مجموعة من الأهالي والأطفال في مهرجان يوميات لوني بالوني للتوعية بمخاطر ممارسة العنف ضد الأطفال
#الأردن #حب_الأردن
Joined parents and children at the Adventures of Looney Balloony Festival today, which aims to raise awareness of the dangers of violence against children
#Jordan #LoveJO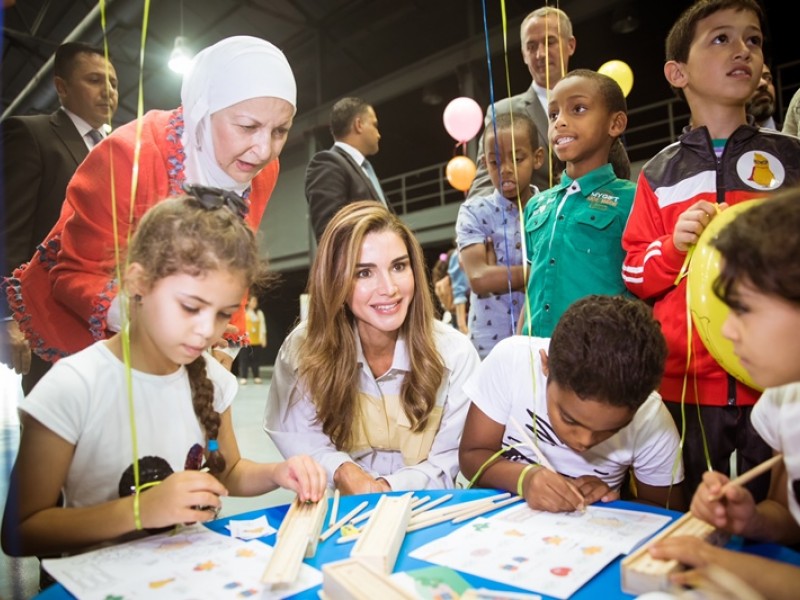 Queen Rania's official website
This website does not support old browsers. To view this website, Please upgrade your browser to IE 9 or greater
Your browser is out of date. It has known security flaws and may not display all features of this and other websites. Learn how to update your browser