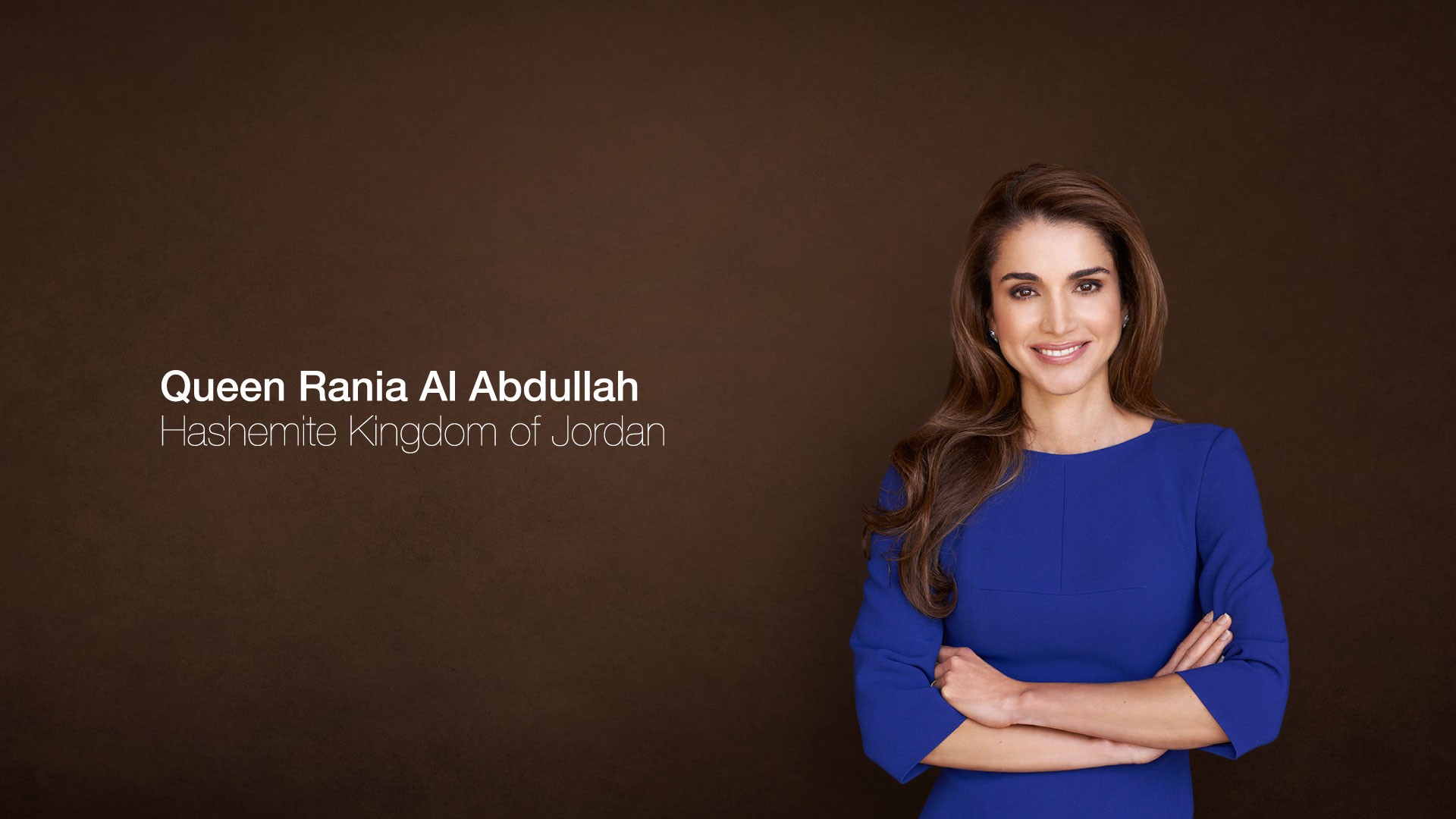 Queen Rania's official website home page features her news, speeches, initiatives, social media activities and a rich archive of photos and videos. Hashemite Kingdom of Jordan.
Queen Rania Al Abdullah
Hashemite Kingdom of Jordan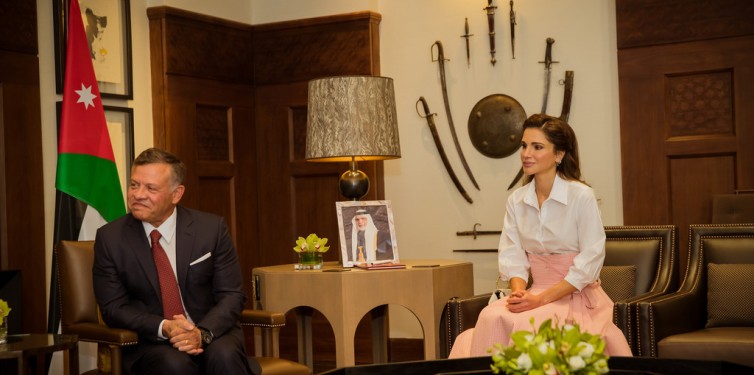 جلالتا الملك عبدالله الثاني والملكة رانيا العبدالله خلال استقبال رئيس النمسا الكسندر فان دير بيلين وعقيلته السيدة دوريس شميداوير
عمان، الأردن /18 نيسان 2018
Their Majesties King Abdullah II and Queen Rania during the official welcoming ceremony of Austrian President Alexander Van der Bellen, and his wife Doris Schmidauer
Amman, Jordan / 18 April 2018
© Royal Hashemite Court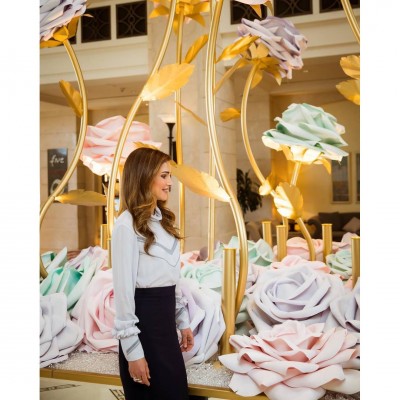 أعجبني جدا هذا التصميم المبدع والمنفذ بحرفية عالية من قبل شركة زايا في الأردن
#الأردن #حب_الأردن
This wonderful installation conceptualized and skillfully executed by local talents @xayaonline set my day of meetings off to a bright start :)
#Jordan #LoveJO

RT @RHCJO: Excerpts from His Majesty King Abdullah II's speech to the students of the World Class The Hague programme in the Netherlands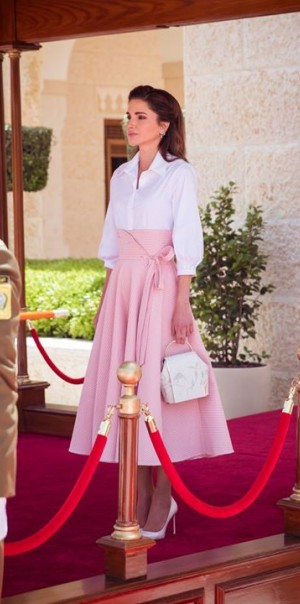 Queen Rania added 5 new photos.
جلالتا الملك عبدالله الثاني والملكة رانيا العبدالله خلال استقبال رئيس النمسا الكسندر فان دير بيلين وعقيلته السيدة دوريس شميداوير
عمان، الأردن /18 نيسان 2018
Their Majesties King Abdullah II and Queen Rania during the official welcoming ceremony of Austrian President Alexander Van der Bellen, and his wife First Lady Doris Schmidauer
Amman, Jordan / 18 April 2018

Queen Rania's official website
This website does not support old browsers. To view this website, Please upgrade your browser to IE 9 or greater
Your browser is out of date. It has known security flaws and may not display all features of this and other websites. Learn how to update your browser