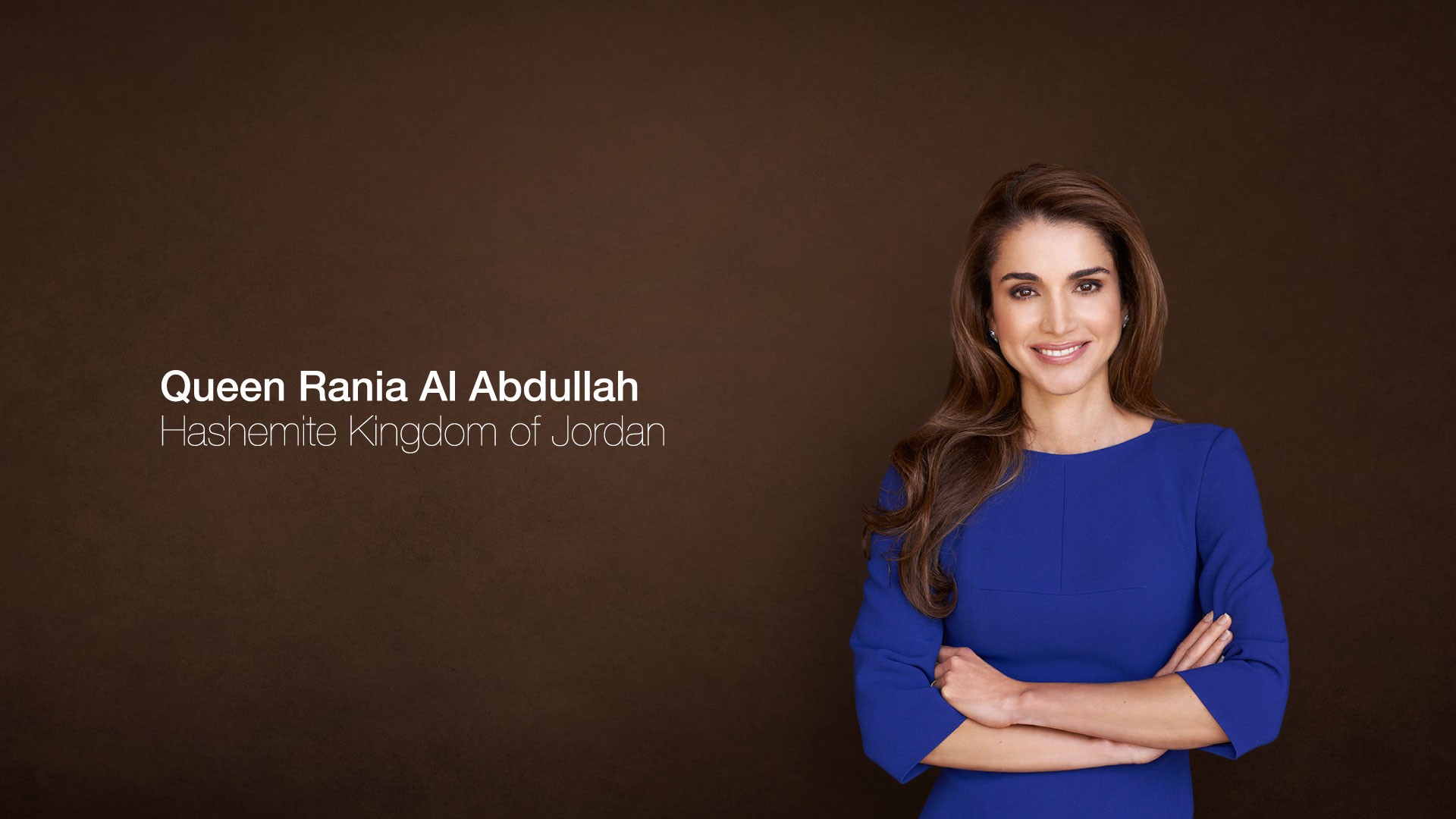 Queen Rania's official website home page features her news, speeches, initiatives, social media activities and a rich archive of photos and videos. Hashemite Kingdom of Jordan.
Queen Rania Al Abdullah
Hashemite Kingdom of Jordan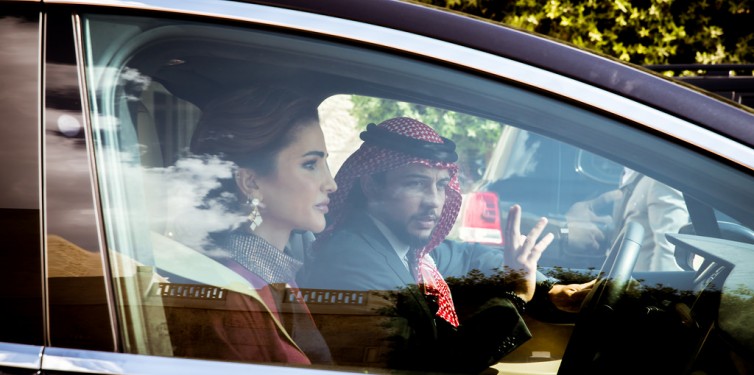 جلالتا الملك عبدالله الثاني والملكة رانيا وولي العهد سمو الأمير الحسين وسمو الأميرة سلمى خلال احتفال بمناسبة عيد استقلال المملكة الثاني والسبعين
عمان، الأردن/ 24 أيار 2018
Their Majesties King Abdullah II and Queen Rania and Their Royal Highnesses Crown Prince Al Hussein and Princess Salma at this year's celebration of the 72nd Anniversary of Jordan's Independence Day
Amman, Jordan \ May 24, 2018
© Royal Hashemite Court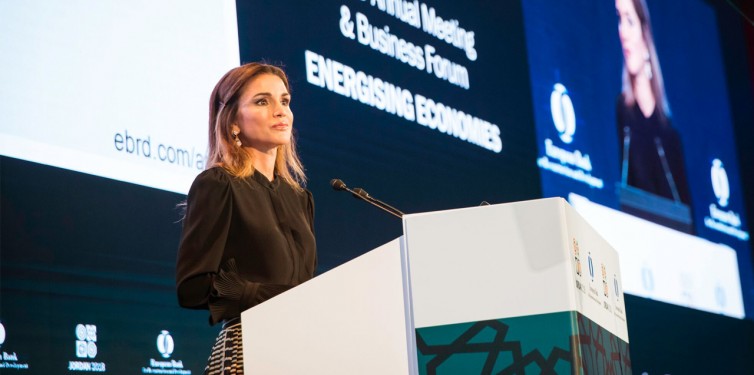 كلمة الملكة رانيا خلال الاجتماع السنوي ومنتدى أعمال البنك الأوروبي لإعادة الإعمار والتنمية
البحر الميت، الأردن/ 9 أيار 2018
Queen Rania's speech at the EBRD Annual Meeting and Business Forum
Dead Sea, Jordan/ 9th May 2018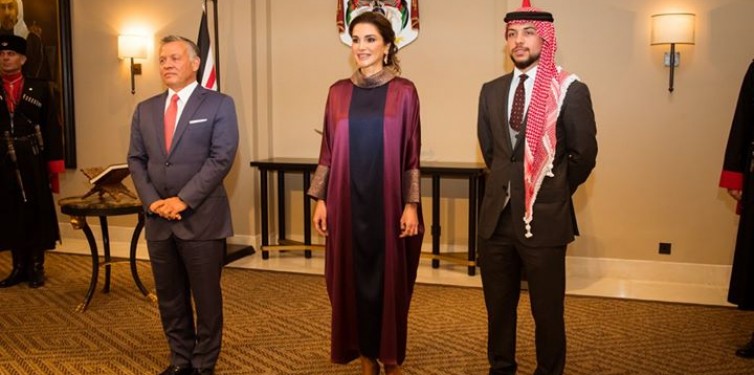 Queen Rania added 5 new photos.
جلالتا الملك عبدالله الثاني والملكة رانيا وولي العهد سمو الأمير الحسين وسمو الأميرة سلمى خلال احتفال بمناسبة عيد استقلال المملكة الثاني والسبعين
عمان، الأردن/ 24 أيار 2018
Their Majesties King Abdullah II and Queen Rania and Their Royal Highnesses Crown Prince Al Hussein and Princess Salma at this year's celebration of the 72nd Anniversary of Jordan's Independence Day
Amman, Jordan \ May 24, 2018
‎ أثناء زيارة مع سيدنا لأكاديمية المكفوفين الأسبوع الماضي، شاهدت سيدنا وهو يقترب باهتمام للاستماع لطالب، ويحتضن إحدى الفتيات كما لو كانت ابنتنا إيمان أو سلمى، ويستمع والفخر بعينيه لأحلام هؤلاء الأطفال وإنجازاتهم. هم لم يتمكنوا من رؤية ابتسامتك بأعينهم، لكنهم بالتأكيد شعروا بدفئها. سيدنا، تواضعك وحنانك ليس لهم حدود .. نحن محظوظون كثيرا بك
#الأردن #حب_الأردن
I watched His Majesty, last week, at the Academy for the Blind, leaning over to listen to one student, holding another one tightly like she was Iman or Salma, seeing the pride in his eyes as the students told him about their dreams and achievements... They couldn't see his smile, but I have no doubt that they felt its warmth. Your Majesty, your humility and compassion have no bounds - we are truly blessed
#Jordan #LoveJO

كل عام والوطن الغالي وأهله بألف خير بمناسبة عيد الاستقلال الثاني والسبعين#الاستقلال72 Wishing a happy 72nd Independence Day to our beloved country and its people #Independence72

Queen Rania's official website
This website does not support old browsers. To view this website, Please upgrade your browser to IE 9 or greater
Your browser is out of date. It has known security flaws and may not display all features of this and other websites. Learn how to update your browser