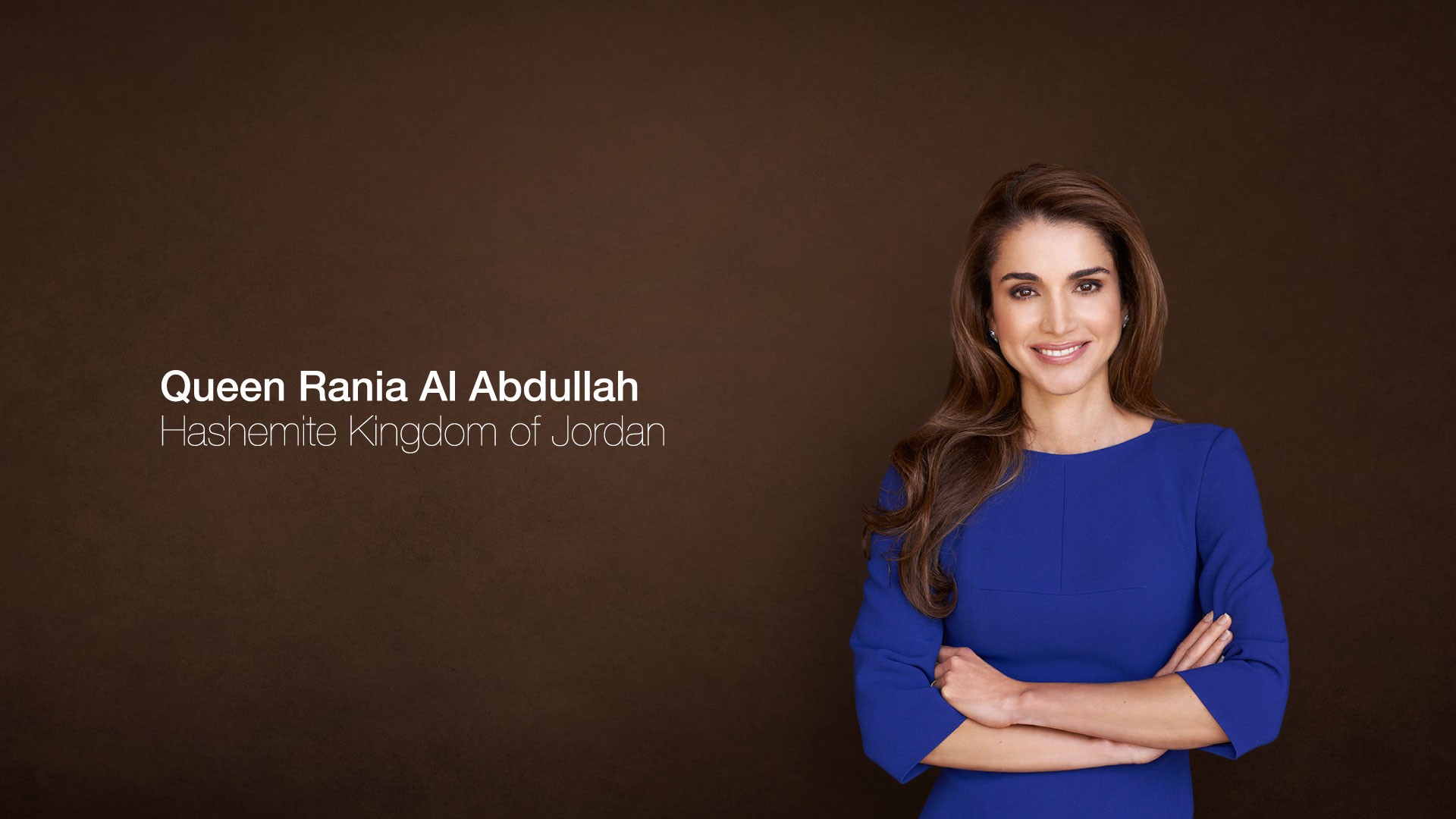 Queen Rania's official website home page features her news, speeches, initiatives, social media activities and a rich archive of photos and videos. Hashemite Kingdom of Jordan.
Queen Rania Al Abdullah
Hashemite Kingdom of Jordan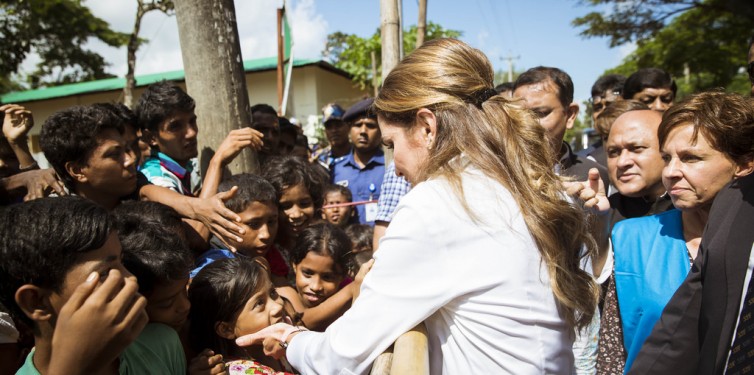 الملكة رانيا خلال زيارة إلى بنغلاديش لتسليط الضوء على الأوضاع الإنسانية المأساوية للاجئين من أقلية الروهينجا المسلمة المضطهدة في ميانمار والمتواجدين حاليا في مخيم كوتوبالونغ في مدينة كوكس بازار
كوكس بازار، بنغلاديش/ 23 تشرين الأول 2017
Queen Rania visits Bangladesh to highlight the catastrophic humanitarian situation of Muslim Rohingya refugees, a religious minority fleeing systematic persecution in Myanmar
Kutupalong Refugee Camp- Cox's Bazar, Bangladesh/ October 23, 2017
© Royal Hashemite Court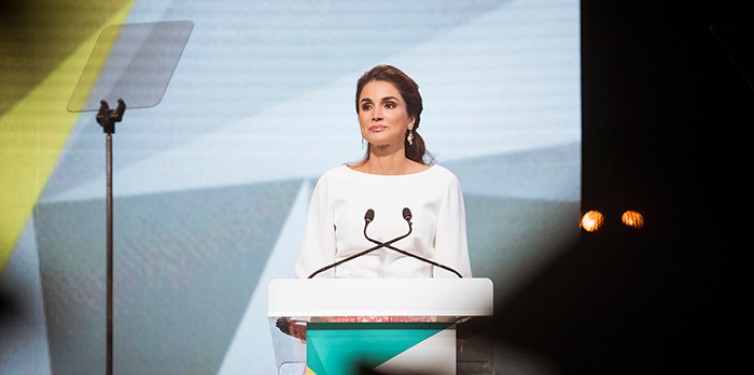 كلمة الملكة رانيا خلال حفل تخريج الفوج الأول من الدبلوم المهني لإعداد وتأهيل المعلمين قبل الخدمة ودبلوم القيادة التعليمية المتقدمة
عمان، الأردن/ 16 تشرين الأول 2017
Queen Rania's remarks at the graduation ceremony of the first cohort of the Teacher Education Professional Diploma and Advanced Instructional Leadership Professional Diploma
Amman, Jordan/ October 16, 2017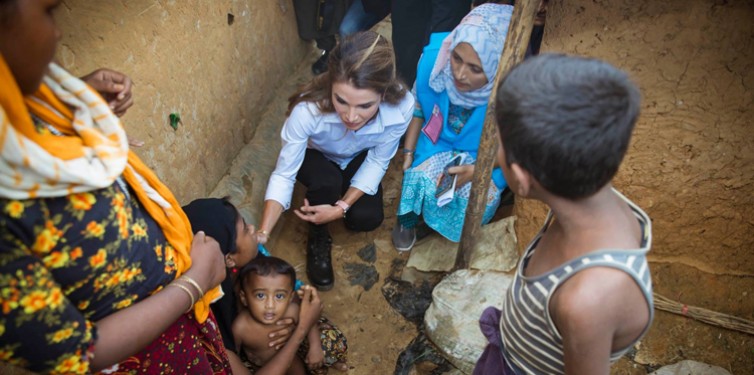 Queen Rania added 10 new photos.
الملكة رانيا خلال زيارة إلى بنغلاديش لتسليط الضوء على الأوضاع الإنسانية المأساوية للاجئين من أقلية الروهينجا المسلمة المضطهدة في ميانمار والمتواجدين حاليا في مخيم كوتوبالونغ في مدينة كوكس بازار
كوكس بازار، بنغلاديش/ 23 تشرين الأول 2017
Queen Rania visits Bangladesh to highlight the catastrophic humanitarian situation of Muslim Rohingya refugees, a religious minority fleeing systematic persecution in Myanmar
Kutupalong Refugee Camp- Cox's Bazar, Bangladesh/ October 23, 2017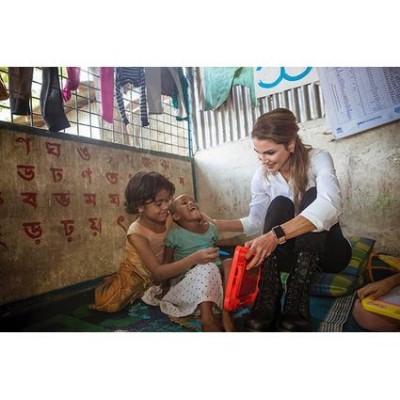 المعاناة التي رأيتها والقصص التي سمعتها من لاجئي الروهينجا المسلمين في مخيم كوتوبالونغ مفجعة
#لاجئين #ميانمار #بنغلاديش
The suffering I have seen and the stories I have heard from Rohingya refugees at Kutupalong Camp are harrowing and heartbreaking
#Refugees #Crisis #Myanmar #Bangladesh

The suffering I have seen and the stories I have heard from #Rohingya #refugees at Kutupalong Camp are harrowing and heartbreaking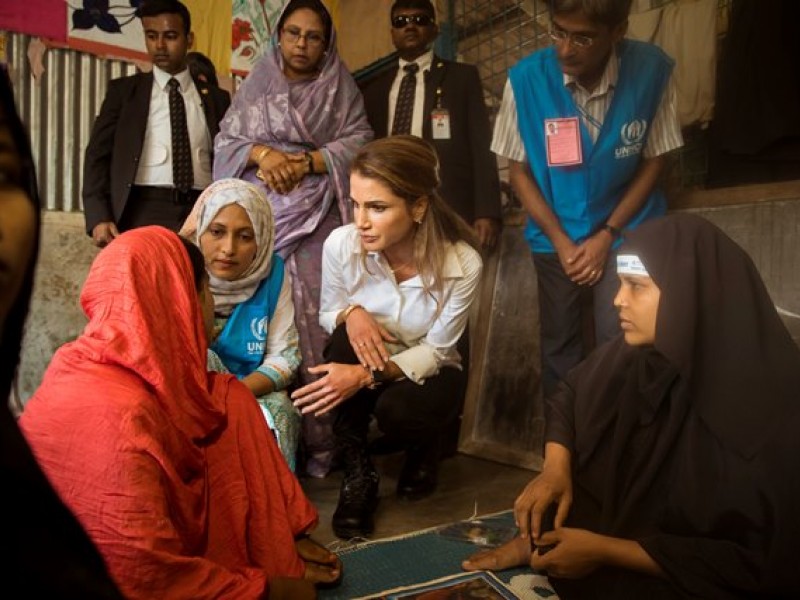 Queen Rania's official website
This website does not support old browsers. To view this website, Please upgrade your browser to IE 9 or greater
Your browser is out of date. It has known security flaws and may not display all features of this and other websites. Learn how to update your browser