Queen Rania Attends Graduation Ceremony of JEI Internship Program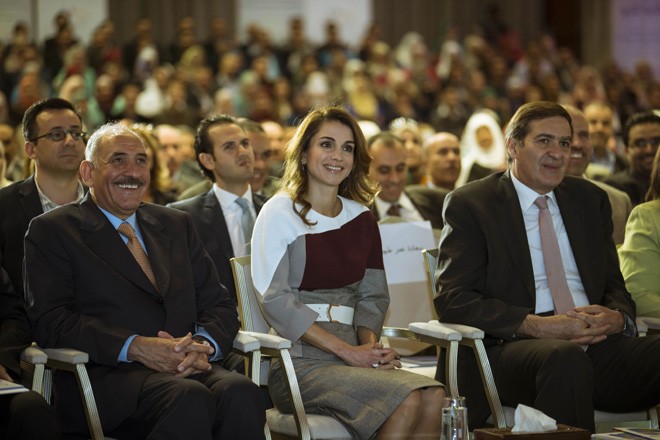 (Office of Her Majesty- Press Department- Amman) Her Majesty Queen Rania Al Abdullah attended today the first graduation ceremony of the Jordan Education Initiative's (JEI) internship program "Fursati Liltamayyoz", which Her Majesty launched last year.
Fursati Liltamayyoz offers ICT fresh graduates internship opportunities at several public schools in Jordan, aiming to improve their skills and thus increase their chances of employment within well reputed companies.
Each intern is placed, for a period of 8 months, in a public school that has been working with JEI to assist the school in applying different e- learning technologies provided by JEI. This is followed by four months of on-the-job training in several private sector companies.
During the internship period, interns receive comprehensive soft and practical training courses coupled with a structured mentorship support system.
JEI's goal from this program is to bridge the gap between the outcomes of the education system and the needs of the job market while benefitting schools at the same time.
At the graduation ceremony, Queen Rania and other attendees including the Minster of Education H.E. Dr. Mohammad Thneibat, the Minister of Labor H.E. Dr. Nidal Qatamine and the Minister of Information and Communications Technology H.E. Dr. Azzam Talal Sleit, watched a number of sketches performed by Fursati Liltamayyoz graduates and the Jordanian comedy group "Fooq El Sada".
The sketches addressed the obstacles graduates face when they enter the job market due to their lack of advanced skills. They also brought attention to the challenges interns faced during their training period and how this program enabled them to overcome them.
Her Majesty then listened to a brief about the program presented by the CEO of JEI Ms. Nermine Nabulsi.
Prior to the ceremony, Queen Rania held a meeting with the top donors and supporters of Fursati Liltamayyoz and thanked them for their dedication and continuous support for the initiative.
The internship program is organised in coordination with Ministry of Labor, Ministry of Education, Ministry of Information and Communication Technology, and a number of other organizations including INTAJ, ETVET, KAFD, Talal Abu Ghazaleh, ITG, Oracle, Oasis 500, Pepsi, Banks Association, PMI, IYF, Princess Sumaya University for Technology, Hashemite University, and Jordan University for Science and Technology.

Featured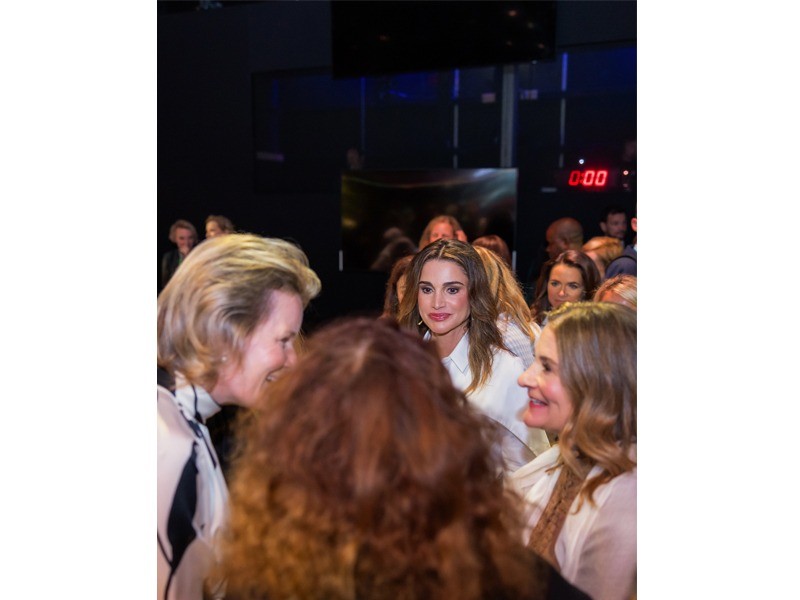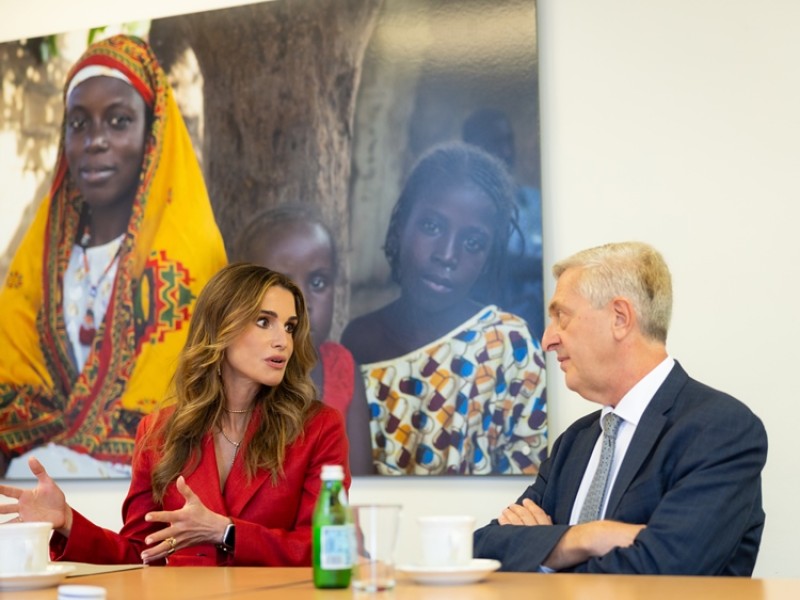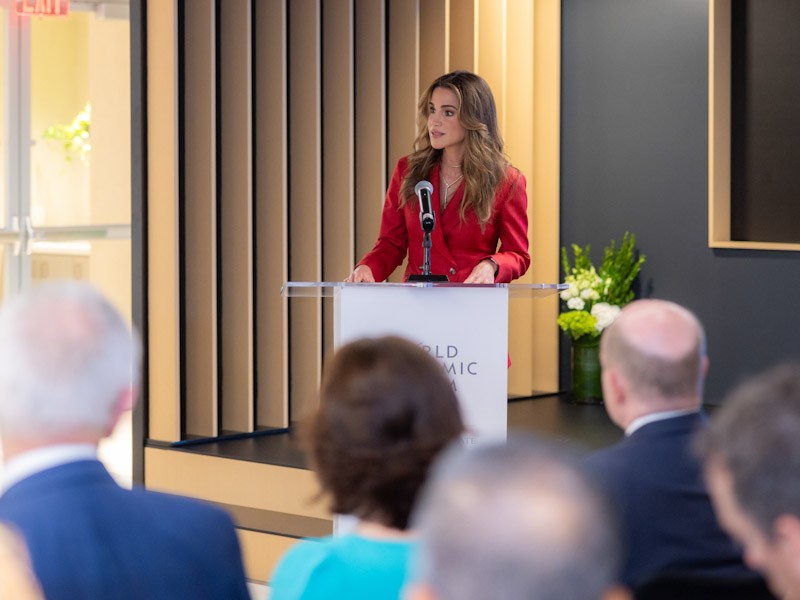 Queen Rania's official website
This website does not support old browsers. To view this website, Please upgrade your browser to IE 9 or greater
Your browser is out of date. It has known security flaws and may not display all features of this and other websites. Learn how to update your browser