Queen Rania Named Global Co-Chair of World Economic Forum's GAEA Initiative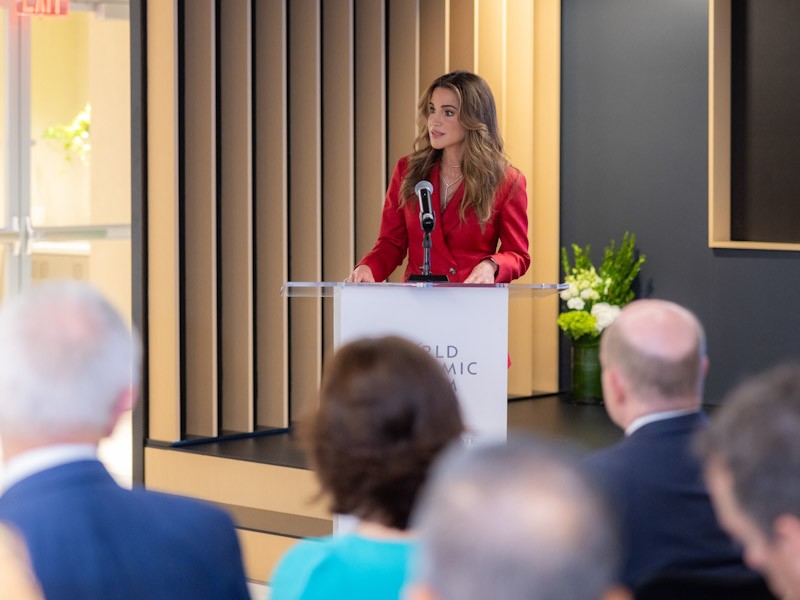 (Office of Her Majesty – Press Department – New York) - Her Majesty Queen Rania Al Abdullah on Monday took part in the first meeting of the World Economic Forum's Giving to Amplify Earth Action (GAEA) initiative, which aims to forge public, private, and philanthropic partnerships (PPPPs) to combat climate change and nature loss.
Queen Rania will serve as a Global Co-Chair of GAEA, where she will contribute to steering its strategic priorities alongside Forum Founder and Executive Chairman, Professor Klaus Schwab, who stated that Her Majesty's leadership role in the initiative "will be instrumental in driving impactful climate action with partners.''
Speaking at the meeting, Her Majesty noted that, since the Forum announced its intention to launch GAEA during its annual meeting in January, the world has seen a number of climate disasters, with July being named the hottest month in Earth's recorded history.
"My region is warming at twice the global average, and experts predict that extreme heat will make large areas literally unlivable before the century is through."
The Queen noted that less than 2% of global philanthropy funding goes to climate and nature, adding, "If the end goal of philanthropy is to create impact, then there is no better place to start than with our planet."
"That's why I am proud to be joining GAEA as a Global Co-Chair," Her Majesty said. "Because we have a collective responsibility – and the collective ability – to meet our climate ambitions."
During the meeting, Professor Schwab explained that, ''multiple global crises continue to threaten efforts to achieve the Sustainable Development Goals, and the climate crisis is front and center."
"The World Economic Forum, with its commitment to improving the state of the world through multistakeholder collaboration, is convening leaders from philanthropy, governments, and the private sector to mobilize and accelerate action for the highest-impact interventions for climate and nature through the GAEA initiative," he said.
A first-of-its-kind global initiative, GAEA aims to grow new and existing public, private, and philanthropic partnerships to help unlock the financing needed to reach net-zero emissions, reverse nature loss, and restore biodiversity by 2050.
The meeting, held during the Forum's Sustainable Development Impact Meetings on the sidelines of the 78th United Nations General Assembly, brought together more than 30 leaders from government, business, and civil society to discuss ways to leverage philanthropy to drive climate-related partnerships.
Utilizing a new framework developed in collaboration with McKinsey Sustainability, GAEA has identified a number of key industries where philanthropic capital would have the greatest impact. Through this framework, it aims to allow governments and corporates to deliver climate action faster and more effectively.
A number of environmental projects, each with the potential to be scaled, were presented during the session. These included efforts to promote the transition to green energy in developing nations, accelerate the market adoption of plant-rich diets, scale clean power, and conserve coastal forests.
Over the coming months, GAEA will work with key partners to incubate a new generation of public-private-philanthropic partnerships, with the Forum helping to identify key corporates and governments willing to match philanthropic commitments and action for climate mitigation and nature preservation.
Featured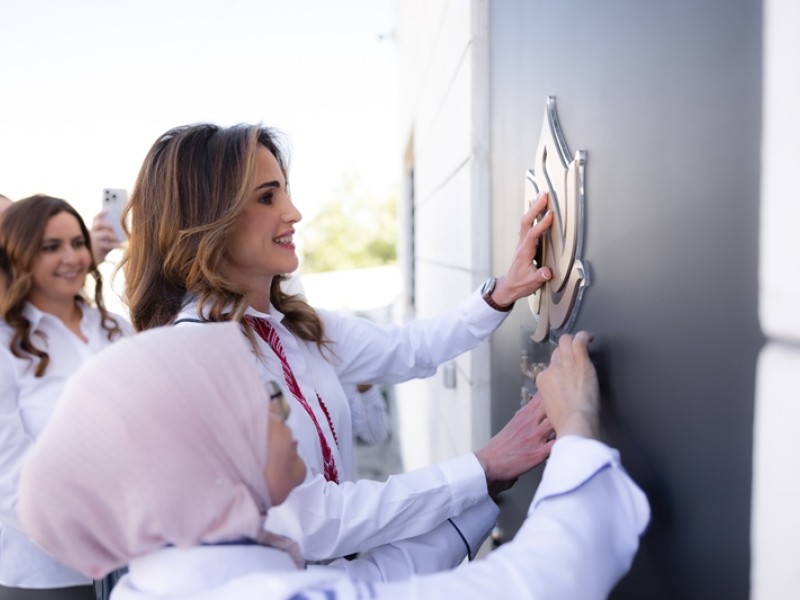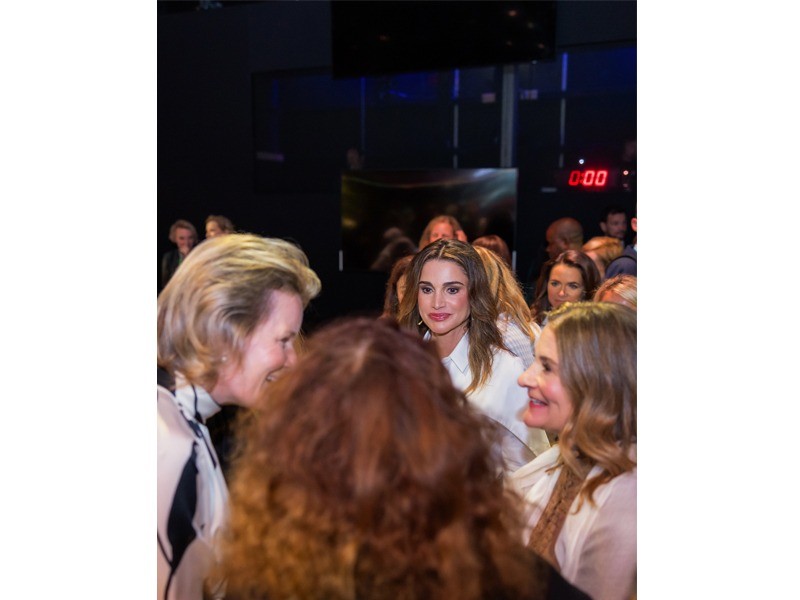 Queen Rania's official website
This website does not support old browsers. To view this website, Please upgrade your browser to IE 9 or greater
Your browser is out of date. It has known security flaws and may not display all features of this and other websites. Learn how to update your browser