Queen Rania Receives James C. Morgan Global Humanitarian Award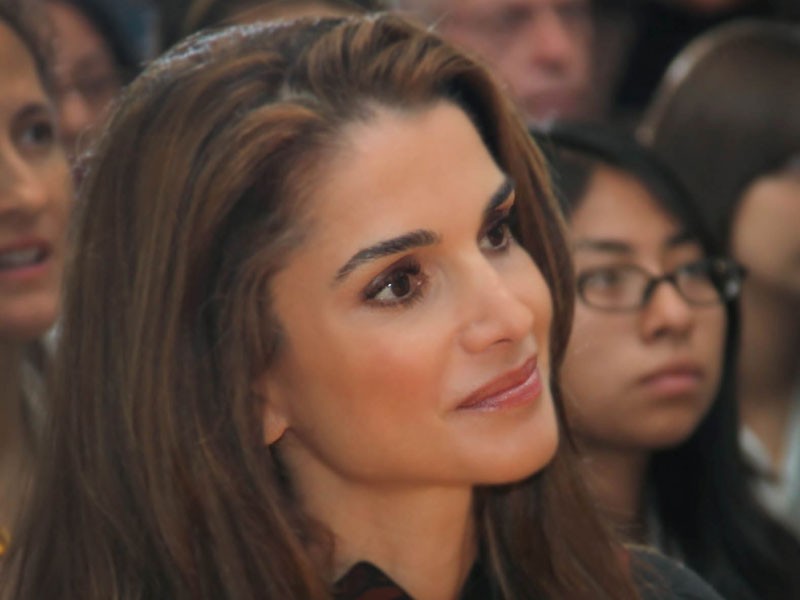 SAN JOSE, SILICON VALLEY, Calif., - Queen Rania Al Abdullah of the Hashemite Kingdom of Jordan on Saturday received the 2010 James C. Morgan Global Humanitarian Award given by The Tech Museum as part of its international program, The Tech Awards, presented by Applied Materials, in association with Santa Clara University.

The Tech Awards celebrates the power of technology to address global challenges in the environment, economic development, education, equality and health. The Global Humanitarian Award, also sponsored by Applied Materials, honors individuals whose broad vision and leadership help to build an equitable, sustainable world.

The award was inspired by company Chairman Emeritus James Morgan's belief that technology can be a tool to turn ideas into solutions for a better world. Queen Rania was selected for her leadership, efforts in protecting human rights around the world and relentless campaigning for broader access to schools and higher quality education for children.

"This year's laureates alone prove that creativity overcomes challenges," Queen Rania said. "They've shown us that in health, needles are now needless for life-saving injections. And that in education, cell phones can sell English lessons that are affordable. But more can be done. The best part of mining our creativity, as Maya Angelou put it, is that you can't use it up. 'The more you use, the more you have."'

During the formal gala at the Santa Clara Convention Center, 15 innovators from around the world were also recognized for applying technology in practical ways to resolve some of the world's most challenging issues. Five were awarded $50,000 cash prizes during the ceremony before a capacity crowd of more than 1,500 people, including Silicon Valley industry giants, philanthropists and political leaders.

"The women and men we honor tonight, the people behind the pioneering innovations that continue to improve our world, have shown us how to touch millions of lives in meaningful, life-changing ways," Peter Friess, president of The Tech Museum, said. "In the work of the laureates, we see the potential and promise of technology to tackle global problems while lifting the lives of the world's most vulnerable people."

Since The Tech Awards was founded a decade ago, we have celebrated the awardees' extraordinary inventions and brought increased visibility to their efforts. The renowned program brought the museum, Applied Materials and Santa Clara University together in 2001 with the hope of unleashing the potential of technological innovation into concrete solutions for a better world.

"The Tech Awards celebrates the amazing accomplishments of visionaries from around the world who are using technology to address our planet's greatest challenges. The laureates honored during the last ten years of the program demonstrate the power of applying creativity and innovation to improve the way people live," said Mike Splinter, Chairman and Chief Executive Officer of Applied Materials.

The Tech Awards laureates 2010 represent regions as diverse as the Netherlands, Brazil, India, United Kingdom, Philippines and the United States. Their work impacts people in many more countries worldwide. This year, The Tech Awards attracted more than 1,000 nominations. Laureate projects impact nearly every country on the planet. The Center for Science, Technology, and Society at Santa Clara University manages the independent judging and application process for The Tech Awards, using its global network in science, technology and social entrepreneurship to expand the reach of the program and encourage diversity in applicants.

The Tech Awards 2010 cash prize recipients are:

Intel Environment Award: Peer Water Exchange, a project of Blue Planet Network

Peer Water Exchange (PWX), a project of Blue Planet Network, is a global online network that has created a clearinghouse to share water solutions and approaches, connecting project implementers, funders and third-party observers in an open peer-review process.

One of the largest threats to life on Earth is the reduction in the quality and quantity of fresh water. Successful solutions to unsafe water problems incorporate community organization, appropriate technology, hygiene, sanitation, transfer of ownership, change in behavior, and long-term maintenance.

To date, more than 60 agencies around the world have used Peer Water Exchange to peer review, receive funding, and implement small-scale water and sanitation projects, impacting more than 300,000 people in local communities.

BD Biosciences Economic Development Award: Alexis T. Belonio, Center for Rice Husk Energy Technology

Alexis T. Belonio has developed a cooking stove and continuous-flow industrial burner, both of which use a finely tuned gasification process to produce a clean-burning fuel that is almost indistinguishable in appearance and emissions from liquid propane.

Huge piles of inedible rice husks are often found rotting beside roads or smoldering in fields, producing smoke emission in rural household and industries. This adds up to about 2 million metric tons of potential energy going to waste each year.

The Rice Husk Gasifier is simple in design, allowing rural people to build it themselves using locally available resources and skills. The fuel can be used for various thermal applications, providing a practical solution to the high cost of fuel while minimizing greenhouse gas emissions.

Microsoft Education Award: BBC World Service Trust, BBC Janala

BBC Janala ("Window") uses the mobile phone as a powerful low-cost learning device by offering hundreds of audio and SMS English lessons to mobile users in Bangladesh for less than 1.5¢ per minute.

Demand for English is very strong in Bangladesh where such skills are essential for jobs and economic growth. Research recently revealed that 84% of the population wants to learn English and 99 percent want their children to learn. Most people, however, find learning too difficult and too expensive.

BBC Janala therefore provides high-quality English learning tools on mobile, and also on television and the Internet, to millions of people, many of who live on less than $2 a day. To make the lessons affordable, the BBC has teamed up with all six of Bangladesh's mobile operators who agreed to cut tariffs for the service by up to 75%. In the first 12 weeks alone, more than 1 million lessons were accessed via mobile phones.

The Katherine M. Swanson Equality Award: A Single Drop for Safe Water

A Single Drop for Safe Water (ASDSW) helps communities gain access to clean water and sanitation using a social entrepreneurship model.

Although water resources are adequate for the Philippines' population of 90 million, 13 million citizens do not have access to safe water due to failing or non-existent infrastructure or unimproved sources.

ASDSW provides technical assistance, community-organizing skills, and educational materials to create local hubs of expertise known as PODS (People Offering Deliverable Services). PODS are independent, income-generating, education, training, and service centers that design, implement, and maintain affordable water and sanitation services. Since 2006, through 60 projects, more than 125,000 people now have better access to clean water and/or sanitation.

Nokia Health Award: Venkatesh Mannar, Micronutrient Initiative

Micronutrient Initiative's President Venkatesh Mannar and the University of Toronto's Dr. Levente Diosady developed a process to double fortify salt with iron and iodine that keeps the nutrients stable and efficacious.

Poor diets can cause severe iodine and iron deficits, with devastating repercussions on brain development and on maternal and child mortality in vulnerable populations. These deficits reduce individual and national productivity, resulting in serious economic consequences.

Universal use of salt makes it an ideal vehicle to deliver nutrients regularly on a long-term basis. Double-Fortified Salt (DFS) protects 3.6 million children daily in the Indian state of Tamil Nadu. Studies have confirmed DFS's potential to benefit more than a billion people, improve health and productivity, and promote healthy brain development.

Major sponsors supporting The Tech Awards include Applied Materials, Inc., Intel, BD Biosciences, Microsoft, The Swanson Foundation, Nokia, Polycom, Santa Clara University's Center for Science Technology, and Society, Wells Fargo, SAP, Genentech, KPMG, Google, eBay, Qatalyst Partners and Accenture, Ernst & Young and Hewlett-Packard.

Key partners include World Federation of United Nations Associations, United Nations Development Programme, World Bank Institute, Catholic Relief Services, National Center for Technology, The CORE Group, Opportunity.org, Acumen Fund, NetHope, Ashoka Foundation, Schwab Foundation, Skoll Foundation, Global Giving, Lex Mundi, Social Enterprise Alliance, American Airlines, Ogilvy Public Relations Worldwide, The Fairmont San Jose, Avatar Hotel, TIME, Xfinity, NBC Bay Area, San Jose Mercury News, Forbes, Stanford Social Innovation Review, Bain & Company, MEMC and Mosaic Global Transportation.


About The Tech Museum
The Tech Museum is a hands-on technology and science museum for people of all ages and backgrounds. The museum - located in the Capital of Silicon Valley - is a non-profit learning resource established to engage people in exploring and experiencing technologies affecting their lives. Through programs such as The Tech Challenge, our annual team design competition for youth, and internationally renowned programs such as The Tech Awards, presented by Applied Materials, Inc., The Tech Museum celebrates the Spirit of Silicon Valley by providing science and technology experiences that educate, inform, provoke thought and inspire action.
Featured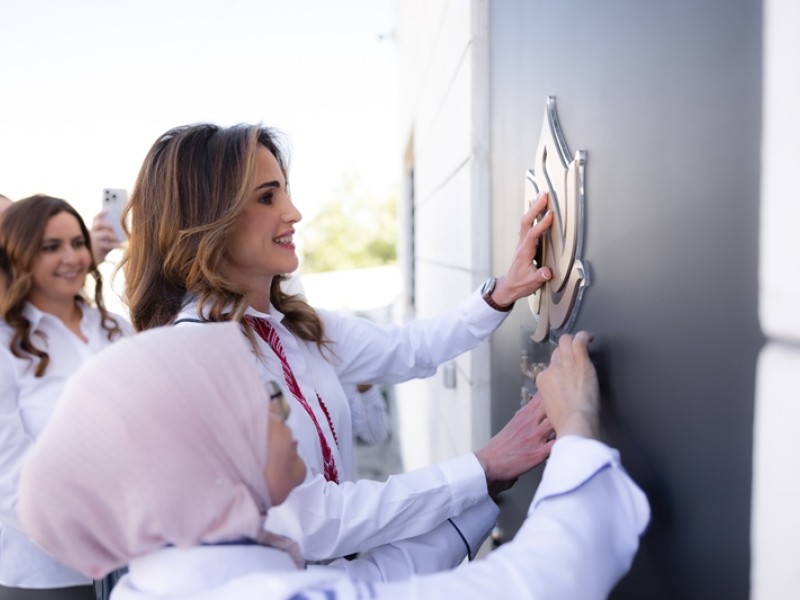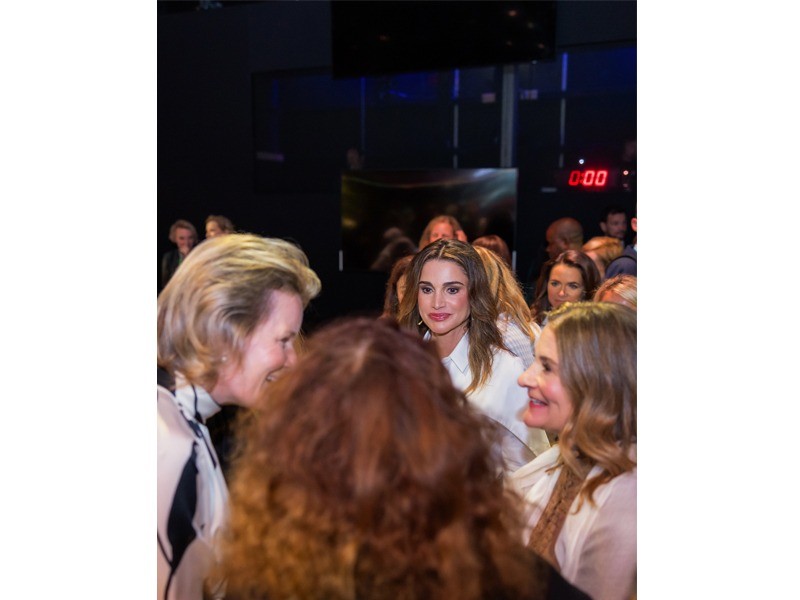 Queen Rania's official website
This website does not support old browsers. To view this website, Please upgrade your browser to IE 9 or greater
Your browser is out of date. It has known security flaws and may not display all features of this and other websites. Learn how to update your browser