VEVO to Live Stream FIFA World Cup Kick-off Celebration Concert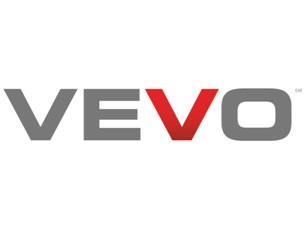 Webcast To Feature Performances from Alicia Keys, John Legend, Shakira, The Black Eyed Peas and many more on June 10 at 2:00 p.m. ET at worldcup.vevo.com
Live Performances and Backstage Footage from the FIFA World Cup™ Kick-Off Celebration Concert
will be Featured Across VEVO Network May 26 – July 10
VEVO and 1GOAL Partner on Global Education Program
NEW YORK May 26, 2010 – In VEVO's first foray into live music streaming on a global scale, the web's leading premium music video and entertainment service will webcast the FIFA WORLD CUP™ KICK–OFF CELEBRATION CONCERT live on June 10 from Soweto/Johannesburg, South Africa. The event, executive-produced by Kevin Wall and his company, Control Room, the world's leading creative force behind global music events, will feature performances from Alicia Keys, Amadou & Mariam, Angélique Kidjo, Black Eyed Peas, BLK JKS, John Legend, Juanes, Shakira, The Parlotones, Tinariwen, Vieux Farka Touré and Vusi Mahlasela, in addition to other international superstars, and will be exclusively available on demand afterwards. Additionally, VEVO has partnered with 1GOAL, which is co-chaired by Her Majesty Queen Rania of Jordan and is leveraging the FIFA World Cup™ Kick-Off Celebration Concert as a global communications platform to mobilize public support to hold governments to their promises to enable every child to receive a classroom education by 2015.

The announcements were made today by Rio Caraeff (President and CEO, VEVO).

At 8:00 p.m. local time (GMT+2)/2:00 p.m. EST on June 10, VEVO, the Licensed Broadcaster of the FIFA WORLD CUP™ KICK–OFF CELEBRATION CONCERT, will webcast the entire celebration concert in high definition live from the newly-renovated Orlando Stadium. Featuring the biggest names in music, the historic event will take place on the eve of the internationally-anticipated 2010 FIFA World Cup South Africa™. VEVO will live stream the concert around the globe with the exception of Germany and select European countries.

Following the live high definition webcast on VEVO.com, the concert will be available for on-demand streaming across the entire VEVO Network including VEVO.com and the VEVO channel on YouTube. Additionally, exclusive programming from the performers and behind-the-scenes video will be featured across the VEVO Network May 26-July 10.

VEVO's involvement solidifies its partnership with 1GOAL, the global education program launched by Her Majesty Queen Rania of Jordan, to provide education for 72 million children around the world. The campaign asks world leaders to fulfill their education pledges and live up to their financial promises to provide education to every child by 2015 (UN Millennium Development Goals). 1GOAL has targeted the 2010 FIFA World Cup, a global event reaching hundreds of millions of households, to ask fans to sign a petition which will be presented to world leaders. VEVO, a supporter of 1GOAL since the video service launched in December, will harness its worldwide traffic (VEVO delivers over 750 million global streams per month) to drive awareness to the 1GOAL campaign and encourage music fans to sign the petition.
VEVO TO LIVE STREAM FIFA WORLD CUP KICK™–OFF CELEBRATION CONCERT/2

"VEVO is very proud to be a FIFA WORLD CUP KICK™–OFF CELEBRATION CONCERT Licensed Broadcaster and bring the concert live to music fans around the globe," said Caraeff. "Live music events are a focus of VEVO's overall vision and I can't think of a better way to kick off our summer programming than with the concert, a massive event on a global scale."
Caraeff added: "We at VEVO are committed to raise the global consciousness level about one of the world's great injustices into our participation in this event through Her Majesty Queen Rania and the 1GOAL campaign. It is so important, as eyes around the world are pointed to a global entertainment event such as the 2010 FIFA World Cup, that we use VEVO to mobilize this audience and make sure 72 million children are not lacking the basic education they need to lead successful lives."
"We are thrilled to have VEVO broadcasting this concert live online to people around the globe," said Kevin Wall, CEO, Control Room. "Control Room has created a concert that showcases the sights and sounds of Africa through amazing performances of international and African superstars, as well as special appearances by football legends past and present, to make this a must-see music event."

Watch the FIFA WORLD CUP™ KICK–OFF CELEBRATION CONCERT live June 10 at 8:00 p.m. local time (GMT+2)/2:00 p.m. EST on VEVO and access exclusive programming and archived performances as well as music videos from this year's performing artists May 26-July 10 at worldcup.vevo.com. On-demand streaming of the concert begins across the VEVO Network following the live event with all other music programming available May 26-July 10.

Music fans can learn more about illiteracy and sign the 1Goal petition on 1Goal's VEVO channel vevo.com/channel/1goal/105 or on 1Goal's website join1goal.org

About VEVO
VEVO is the web's number one premium music video and entertainment service with over 750 million worldwide streams and more than 50 million unique visitors in the U.S. and Canada each month. VEVO's programming is made available across the VEVO Network, which includes VEVO.com (the service's marquee destination site), on YouTube through a VEVO-branded channel, and through a VEVO-branded embedded player. The service also serves as a syndication platform for additional internet destination sites, including AOL and CBS Interactive Music Group, expanding the reach of the VEVO Network across the worldwide web.

VEVO was created in partnership by Universal Music Group (UMG), Sony Music Entertainment (SME) and the Abu Dhabi Media Company. It is operated independently by a dedicated management team with offices in New York, Los Angeles, Chicago and Detroit.
Explore VEVO at vevo.com. Journalists/Bloggers can stay updated on VEVO news at twitter.com/VEVO_Media.
About 1GOAL
1GOAL is an initiative to mobilize support to hold world leaders to these promises for 2015 and is run by the Global Campaign for Education and is part of a large global education initiative. It is backed by some of the biggest names in football such as Zinedine Zidane, Alessandro del Piero, Eusebio and Sir Bobby Charlton and at this year's FIFA World Cup a summit will take place where Heads of State will pledge their support for further funding for education to ensure the 72 million children currently out of school can receive an education.

About Control Room
Founded by Emmy-award winning producer Kevin Wall and headed by company president and co-executive producer Aaron Grosky, Control Room is the world's leading producer of massive global events leveraging unparalleled expertise to deliver once-in-a-life time entertainment experiences to audiences around the world. Through a combination of expertise – event production, television production, media architecture design, artist and celebrity relationships, sponsorship development, and creative vision – Control Room evolves events into cultural phenomena.
VEVO TO LIVE STREAM FIFA WORLD CUP KICK™–OFF CELEBRATION CONCERT/3

Control Room is an end-to-end solution for brands, artists, broadcasters and sponsors committed to connecting global audiences with compelling entertainment. The company has built long-standing business relationships and successfully navigated the complexities of culture, government, and production in countries in every region of the world. Since 2005, Control Room has illustrated a history of measurable results through a comprehensive body of work including more than 100 live events ranging from single-artist concerts to worldwide movements.
CONTACT:

Jennifer L. Press
VEVO
212-331-2226 tel.
jennifer.press@vevo.com
Kristen Whisenand
OutCast PR (for VEVO)
415-345-4751 tel.
kristen@outcastpr.com

Queen Rania's official website
This website does not support old browsers. To view this website, Please upgrade your browser to IE 9 or greater
Your browser is out of date. It has known security flaws and may not display all features of this and other websites. Learn how to update your browser