Queen Rania Witnesses Signing an Agreement to Launch MOOC Portal for the Arab World, Edraak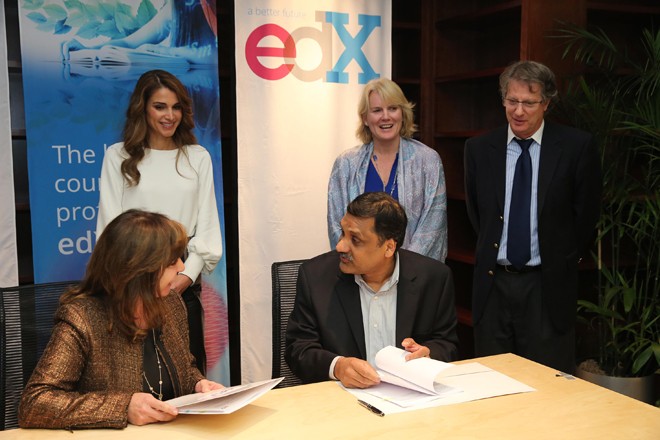 (Office of Her Majesty- Press Department- Boston) Her Majesty Queen Rania Al Abdullah witnessed, yesterday in Boston, the signing of an agreement to launch Edraak, a massive open online course (MOOC) platform that is an initiative of the Queen Rania Foundation (QRF) established in partnership with the non-profit online learning initiative edX.
(MOOCs) which stands for Massive Open Online Courses are online classes taught to a large number of students where they watch "short video lectures" online and complete assignments that are graded either by machines or by other students. This format is designed to allow a single professor to teach a class of several thousand students in a personalized fashion.
QRF will capitalize on regional Arab talent and leverage technology developed by the Harvard-MIT consortium, edX, to create an Arab MOOC platform. The new MOOC platform will present the Arab world with unique and vital opportunities that can be part of a necessary revolution in education and learning.
QRF CEO Haifa Dia Al-Attia and edX president Anant Agarwal at edX's Cambridge offices signed the agreement.
"EdX was founded on the belief that education should be freely available for everyone, like the air we breathe. We share Her Majesty Queen Rania's vision to bring opportunity to those who need it most, through education, and are honored to join her in delivering the world's best and most accessible learning experiences to the Arab world," said Anant Agarwal, president of edX.
Powered by edX's open source platform, Edraak will broadcast the best Arab professors to the region, offering original Arabic courses, developed by QRF, to further enrich Arab education. The platform will also give Arab learners access in Arabic to courses taught at top tier universities like Harvard, MIT, and UC Berkely. All courses are delivered at no cost to the learner.
Edraak will provide Arab students and professionals with a world-class educational experience, with inspirational courses and also courses that address contemporary issues and challenges in the Arab World through Arab perspectives.
This platform will also enable the Arab world to take advantage of the international interest in regional affairs to tell its own story to the world. Arab university professors and regional experts can use the platform to give courses in English about the region and its history. This will serve to inform a global audience that is interested in the region's development.
The announcement of this Arabic-language portal follows the launch of two other global MOOC websites -- China (XuetangX) and France (France Universite Numerique). Each of these portals uses Open edX, the open source platform supported by Stanford University and Google among other global partners, including the members of the xConsortium.
Featured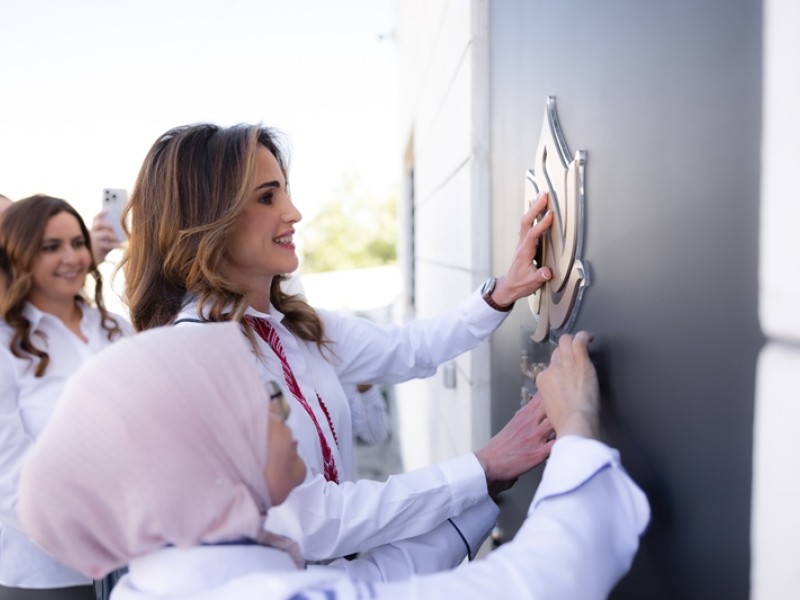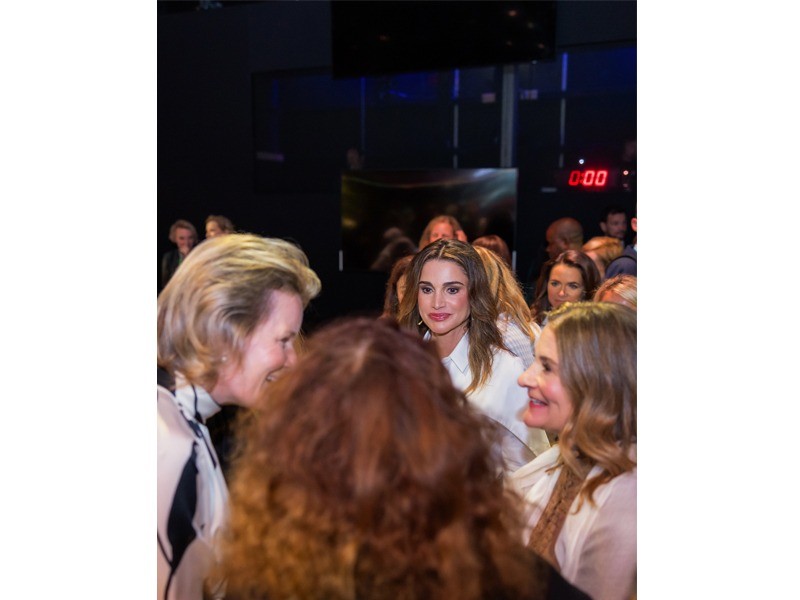 Queen Rania's official website
This website does not support old browsers. To view this website, Please upgrade your browser to IE 9 or greater
Your browser is out of date. It has known security flaws and may not display all features of this and other websites. Learn how to update your browser