Queen Rania Visits Salt and Checks on Newly Renovated Tourist Sites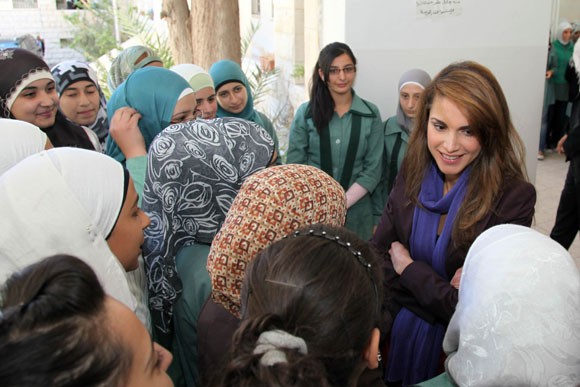 (Office of Her Majesty, Press Department- Amman) Her Majesty Queen Rania visited Al Salt city today, to check on the touristic sites renovated by the Ministry of Tourism. During the visit, Her Majesty made a surprise visit to a school, walked around Al Hamam Street, visited Al Ein plaza and the Old Salt Museum.
During a surprise visit to the Salt Secondary School for girls, where students were overjoyed to see Her Majesty drop-in on their classes. Queen Rania checked on the school and asked the teachers and students about their needs. The students were very eager to talk to the Queen about Her health. This was Queen Rania's first public appearance since undergoing treatment for irregular heart rhythm late last month.
Queen Rania also toured Al Hamam Street, one of the oldest in the city, where She walked around and interacted with local shoppers and shop keepers, who were ecstatic to receive their Queen, cheering Her as She visited the old shops and tourist attractions. Her Majesty was briefed about the latest renovation plans for the street, which included changing and unifying shop doors, and cleaning of the buildings facades.
At Al Ein Plaza, Her Majesty was received by Minister of Tourism and Antiquities Mrs. Suzanne Afanah and Head of the Technical Development Department at the Ministry Mr. Awni Kasht. Mr Kasht briefed the Queen on the renovation plans of the plaza, the Salt Grand mosque, and the surrounding old houses, some of which are as old as a hundred years.
Across the street from the plaza Her Majesty visited the Historic Old Salt Museum, previously known as the 'Abu-Jaber House'. Her Majesty checked on the maintenance work that is being undertaken prior to its scheduled re-opening later this month. Built in the 19th century, the Museum is considered one of the oldest houses in Salt.

Her Majesty commended the work done by The Ministry of Tourism and their renovation plans in Salt, which aim at rejuvenating the city as a tourist attraction and increase its appeal to both local and international tourists.

Featured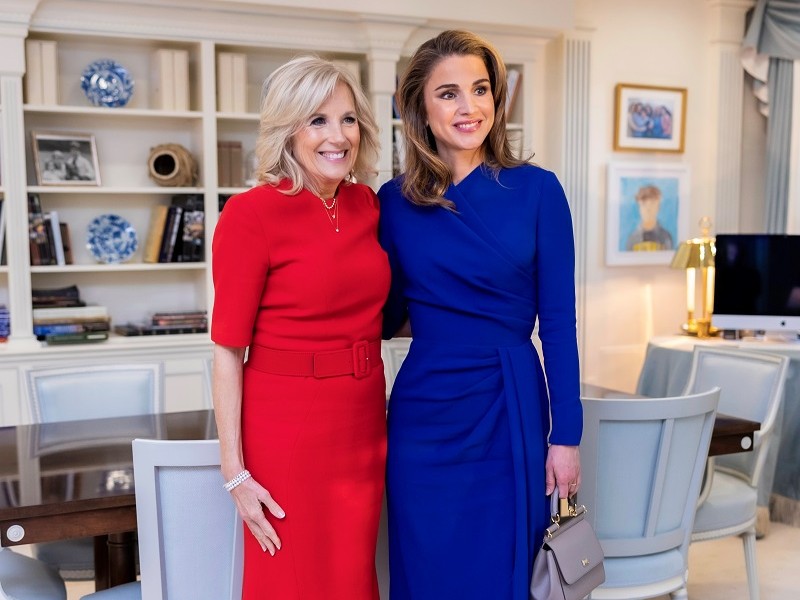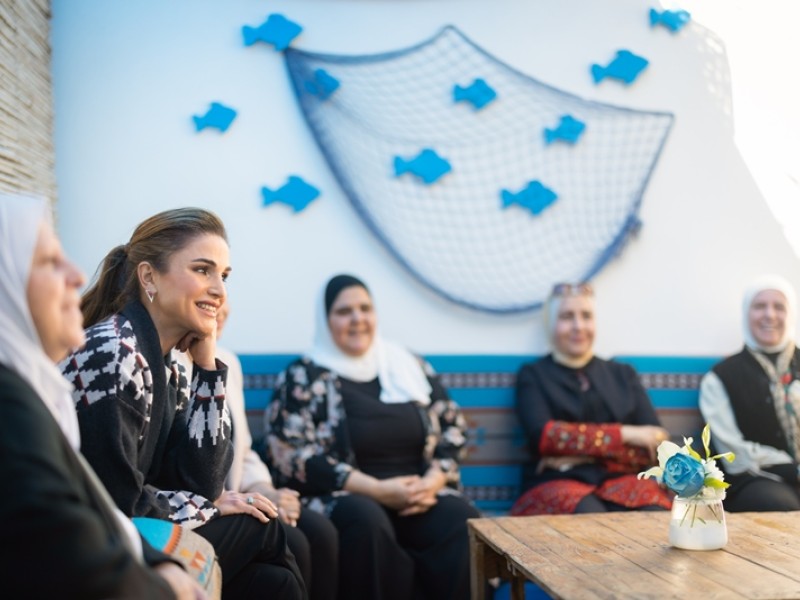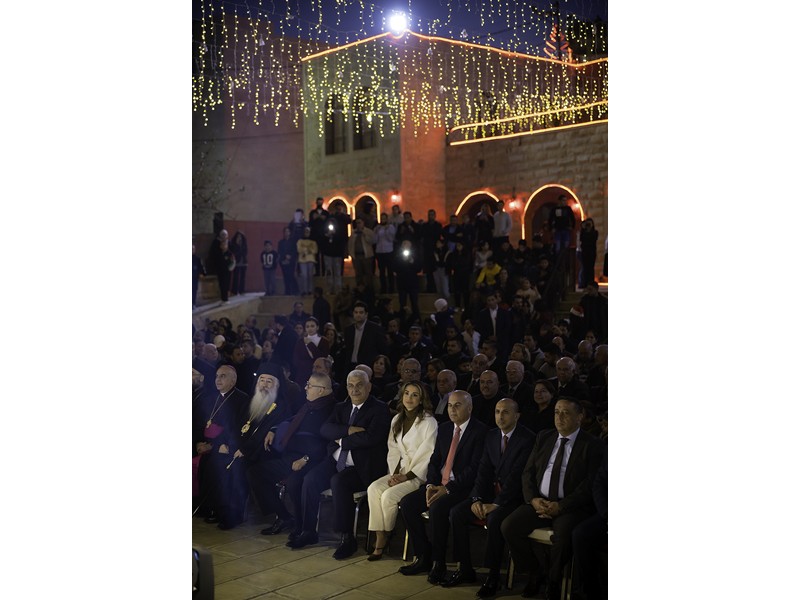 Queen Rania's official website
This website does not support old browsers. To view this website, Please upgrade your browser to IE 9 or greater
Your browser is out of date. It has known security flaws and may not display all features of this and other websites. Learn how to update your browser