Queen Rania Honors Winners of Microsoft's Jordan Imagine Cup 2013 Competition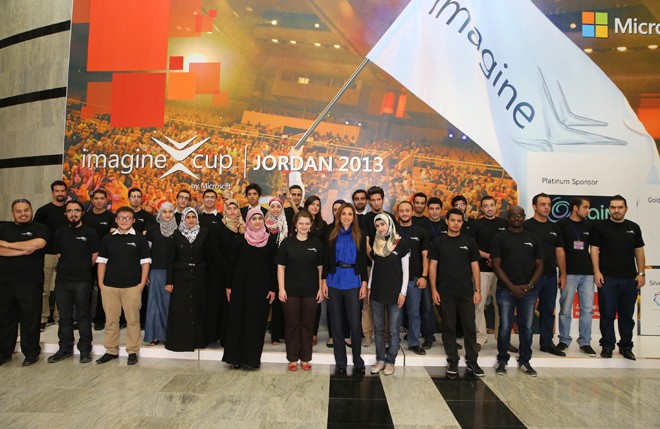 (Office of Her Majesty- Press Department- Amman) Her Majesty Queen Rania Al Abdullah handed awards today to the winners of the Microsoft Imagine Cup 2013 Jordan competition in a ceremony held at the King Hussein Business Park.
Under the theme "Dream it, Build it, Live it", the competition had 450 participating students from various Jordanian universities and schools whose task was to come up with different innovations and technology solutions using Microsoft's latest technology platforms.
This year's competition presented students with three main categories; 'World Citizenship', 'Games', and 'Innovation'. Ideas submitted by students were screened by a panel of judges that included industry experts from Microsoft, Zain Jordan, MENA iTECH, The Royal Scientific Society, Al Etihad Bank, STS, int@j, Nuqul Group, and Maysalward.

A team from Jubilee School, "The Devastators", were announced first place winners of the competition and came on top in the innovation category as well with their "smart-top" (smart laptop), a laptop device that aims to aid the elderly. This team will move forward in the competition and will represent Jordan internationally with students from over 180 countries in the Imagine Cup 2013 Worldwide Finals which will be held in Russia this July.
The 'World Citizenship' category had two winning teams from Petra Private University; "the Fat Fighter" and "the Balcony" teams. One project focused on helping children overcome overweight and the other was an online 3D platform.
In the 'Games' category, the winning team, "Jordan First", was comprised of students from Jordan University of Technology who developed a game that helps children learn the basics of first aid.
Prior to the ceremony, Queen Rania toured an exhibition showcasing the projects of the 10 semifinalist teams including "Black Iris Games", who developed a 'Knights of the Horde' battlefield game; "MobiSailors", who developed a Windows phone online game to play, explore and learn about the different continents; "IBee", an entirely new concept for understanding bees and a systemized way for beekeeping management; "Hjjawi", who devised an eye scanner / sensor; "TeaM Pro", who developed a car-accident alert system using GPS technology, and "Unique World", a team who designed an educational game targeting autistic children.
The Microsoft Imagine Cup is a global student technology competition that provides an opportunity for students to use their imagination and passion to create a technology solution that addresses the main theme of the competition. In the past decade, more than 1.65 million students from 190 countries have registered to compete in the Microsoft Imagine Cup.

"At Microsoft, we believe that technology has a crucial role for creating a better world. Through promoting technology-based education, inspiring innovation and fostering healthy communities in every part of the world where we operate, we work to make a positive impact on local communities and the world as a result," Ali Faramawi, Corporate Vice President of Microsoft Corporation Middle East and Africa.
For the occasion, Zain Jordan CEO Ahmad Al-Hanandeh said in a statement: "Zain Jordan became the platinum sponsor for Imagine Cup competition, as part of the company's ongoing commitment towards Jordan youth and believing in their innovative and creative abilities that contribute in the economy's development."
He said that innovation plays a major role in the company's contribution in the national economy, as it "encourages to support the innovation by promoting the entrepreneurial projects that positively add to the national economy by adopting groundbreaking concepts and providing innovation incubators, in addition to building more partnerships with students with micro-financed projects that needs marketing skills, development and several other success factors."
Imagine Cup Jordan 2013 is sponsored by Zain Jordan as the platinum sponsor, MENA iTECH as the golden sponsor, Nokia as the regional Imagine Cup Partner providing winning students with Nokia Lumia 920 Windows phones, and the Jordan Education Initiative as a Supporting Fan, Pioneers Academy and Royal Jordanian as the national carrier for students travel arrangements to Russia.
Featured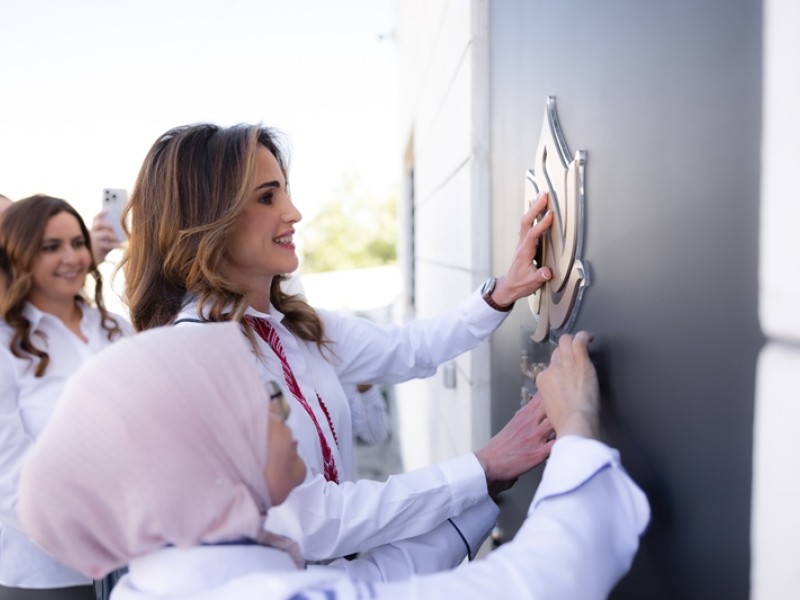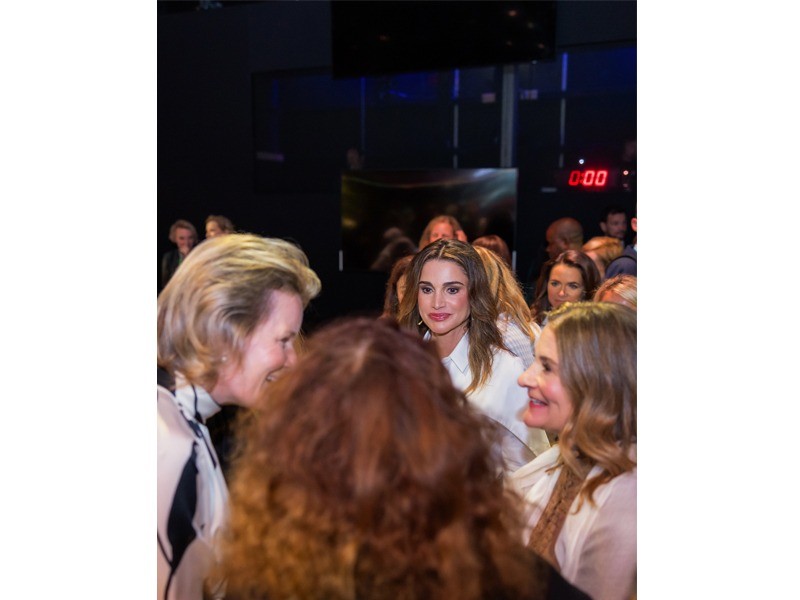 Queen Rania's official website
This website does not support old browsers. To view this website, Please upgrade your browser to IE 9 or greater
Your browser is out of date. It has known security flaws and may not display all features of this and other websites. Learn how to update your browser