Queen Rania Checks on Iman Early Learning Center on Its 20th Anniversary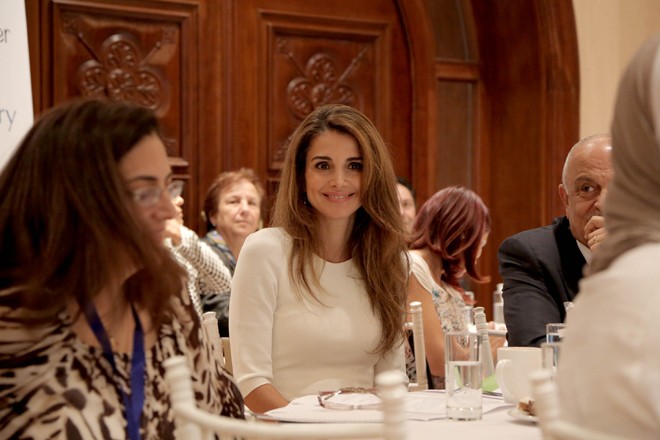 (Office of Her Majesty – Press Department – Amman) Her Majesty Queen Rania Al Abdullah joined staff, teachers, and parents of the Iman Early Learning Center (IELC) today at the King Hussein Club to mark the center's 20th anniversary.
During the event, which was attended by H.E Dr. Rajai Muasher and his wife, founder of IELC, Mrs. Huda Muasher, Her Majesty sat in on a presentation given by psychologist and author Dr. Madeline Levine on parenting and teaching the 21st century child.
Dr. Levine, who cofounded "Challenge Success", a project that seeks to raise healthy and motivated children, stressed the importance of developing early learning tools that enable students to face work challenges in the future. As well, Dr. Levine stressed on the importance of adopting healthy lifestyles, gearing children to avoid drug use and abstain from other harmful behaviors.
Mrs. Huda Muasher thanked Their Majesties for their efforts in trying to improve education in Jordan. She added that Her Majesty took the lead in launching a national strategy for early learning, the first of its kind in the Arab world. Mrs. Muasher also went on to recall several of Queen Rania's educational initiatives, including her most recently launched Edraak, a massive open online course (MOOC) platform presenting the Arab world with unique and vital opportunities that can be part of a necessary revolution in education and learning.
Her Majesty attended a brief on ILEC's work and services, including the "Challenge Success" project.
The event was also attended by Robert Corso, Research Assistant Professor at Vanderbilt University, along with a group of private and public school principals and teachers, parents, as well as heads and representatives of non-governmental, educational organizations.
The IELC was founded in 1994 as a half-day preschool for young children between the ages of two and four to provide them with solid educational, cognitive, creative, and moral foundations. Since 2003, the center has been training early childhood educators in Jordan through a program called 'Working with Children'. So far, IELC has trained around 500 teachers.
Featured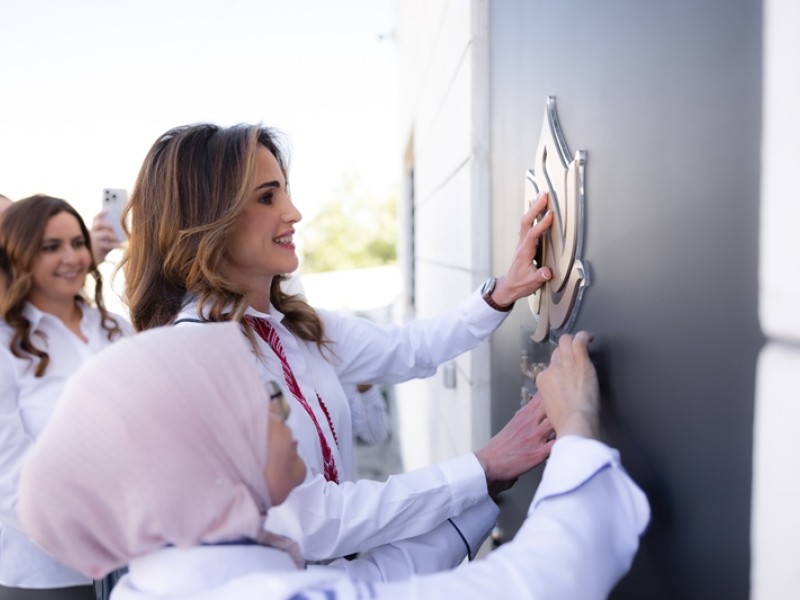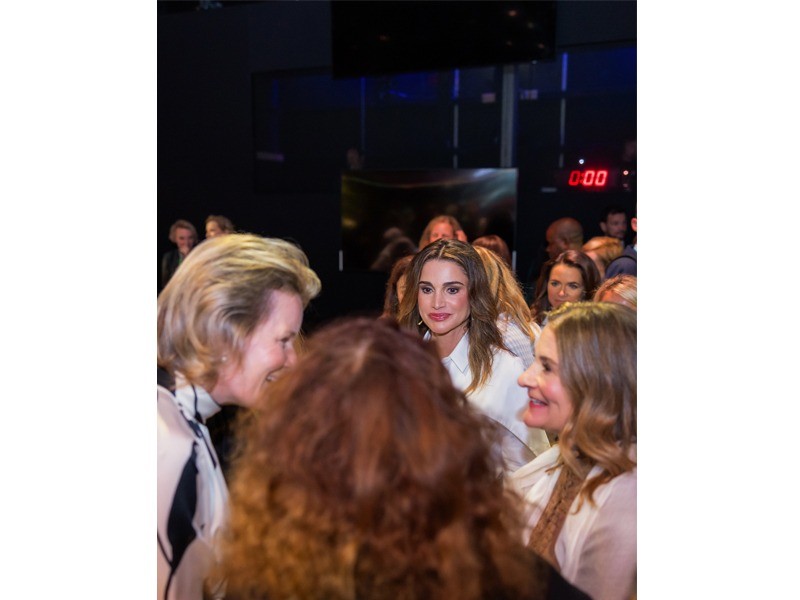 Queen Rania's official website
This website does not support old browsers. To view this website, Please upgrade your browser to IE 9 or greater
Your browser is out of date. It has known security flaws and may not display all features of this and other websites. Learn how to update your browser