Queen Rania Checks Up on Community Centers Association (CCA) Projects in Al-Taibeh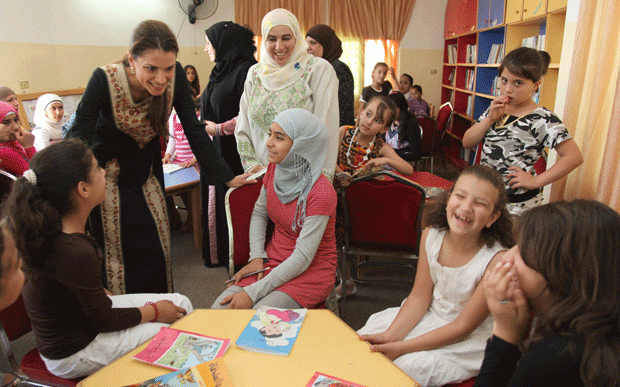 (Office of Her Majesty, Press Department- Irbid) – Her Majesty Queen Rania Al Abdullah paid a visit to Al Taibeh in the Governorate of Irbid today, to check up on Community Centers Association (CCA) projects and inaugurate the New Taibeh Municipality Library and Park.

Upon Her arrival at Al Taibeh Association for Women, Her Majesty was received by Dr. Sari Nasser, Chairman of the Community Centers Association; Dr. Firyal Saleh, Director of Community Centers Association and Mrs. Nahla Qur'an, Director of the Association.

The Queen met with the association's board members and was briefed on its mandate, projects, needs and future plans.
Established in 1994, the association provides several services and runs different projects for the local community such as the Jordanian flag project, seasonal tailoring of school uniforms, awareness sessions for women, and vocational training for women in the area.

At the New Taibeh Municipality Library and Park Her Majesty inaugurated the facility which is the first in the area.
While touring the Library, the Queen was briefed on its programs and reading activities for the children in the area. She dropped in on a storytelling session for children, followed by a stop in the "knowledge station" (Computer Lab).

The Queen also attended a meeting with 40 women who come from the most underprivileged families in the area based on a study conducted by CCA. The meeting included a brief by Dr. Firyal Saleh on the area and the Poverty Pockets Program. Several women discussed general problems and needs in Al Taibeh District; what they believed were the reasons behind poverty in the area and suggested solutions that can help alleviate it.
Featured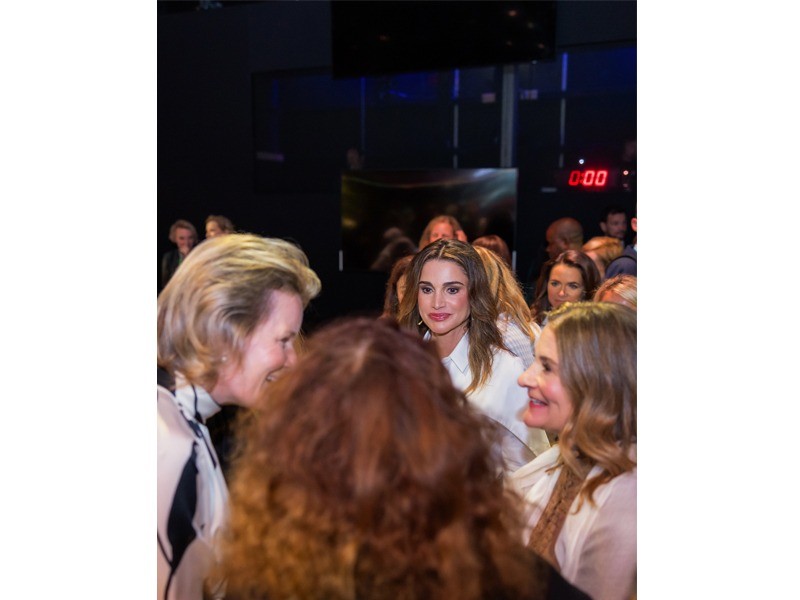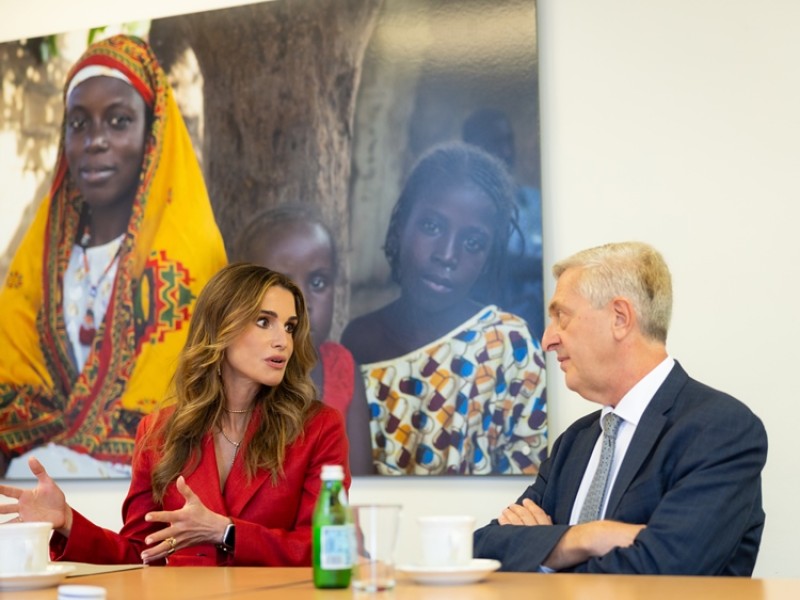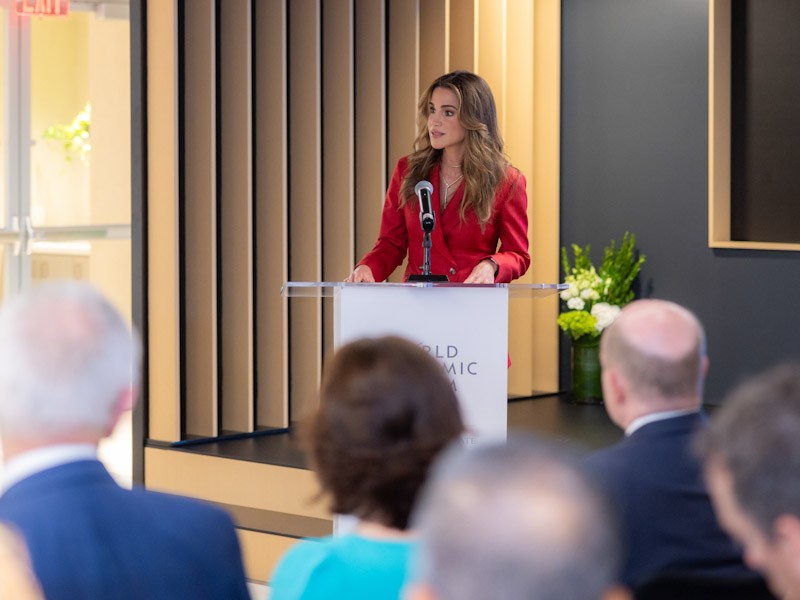 Queen Rania's official website
This website does not support old browsers. To view this website, Please upgrade your browser to IE 9 or greater
Your browser is out of date. It has known security flaws and may not display all features of this and other websites. Learn how to update your browser