Queen Rania Meets with Rosary Sisters and Praises Their Work
(Office of Her Majesty- Press Department- Amman) Her Majesty Queen Rania Al Abdullah met with a number of Rosary Sisters nuns during a visit she paid today to the Rosary Sisters Visitation Home. The Queen toured the facility to check on the various services it provides to elderly resident nuns.
Upon her arrival, Queen Rania spoke with a group of elderly nuns living at the home most of whom had spent their entire lives doing humanitarian work in different fields including education, health, and social services.
To express their appreciation of the Queen's visit, the nuns presented Her Majesty with two gifts: a Holy Qur'an and a piece of hand embroidery that the nuns had made themselves.
After the meeting, Queen Rania toured the Rosary Sisters Visitation Home which was established by the Rosary Sisters in 1996, and checked on one of its rooms. The home is comprised of several rooms and different facilities that aim to bring comfort to the residing nuns as well as the sisters supervising the home.
Her Majesty also had the chance to meet with a group of Rosary Nuns who work in different fields in Jordan outside of the home. The Queen praised them all for their efforts and achievements in giving back to society through their humanitarian efforts.
During the visit, President of Sisters Congregation Mother Ines Yaqoub thanked the Queen for her visit and briefed her on the activities carried out by the congregation to help develop the local communities.
Sister Madeleine Dababneh, Director of the Rosary Sisters Visitation Home, informed the Queen about the events and activities that take place at the home which include religious and educational meetings, as well as training sessions held for staff and employees working at the congregation's schools and organizations.
Rosary Sisters has been offering educational and health services to the Jordanian community since 1949. It established 6 schools and has been working to empower local communities through the launching of vocational training centers to teach girls skills that help them become financially independent members of society. Rosary Sisters also aims to help the disadvantaged by establishing hospitals as well as elderly and orphan care centers.
Featured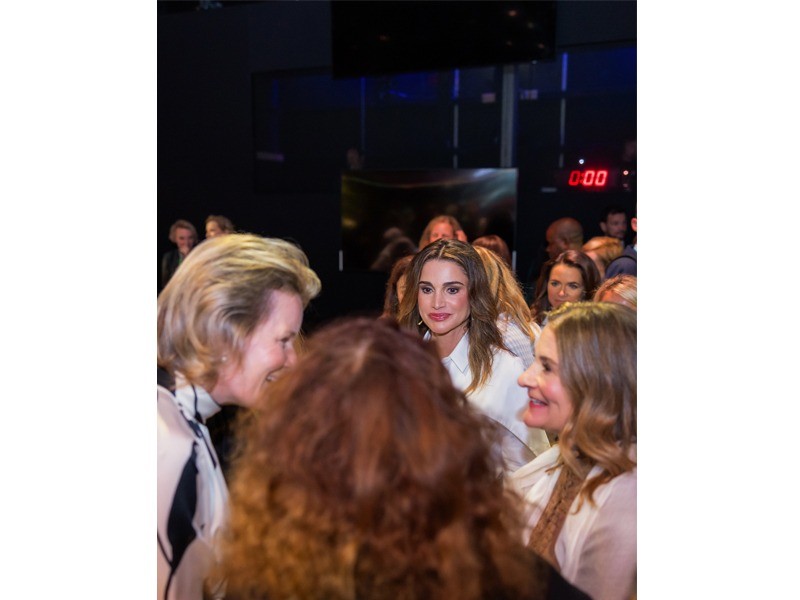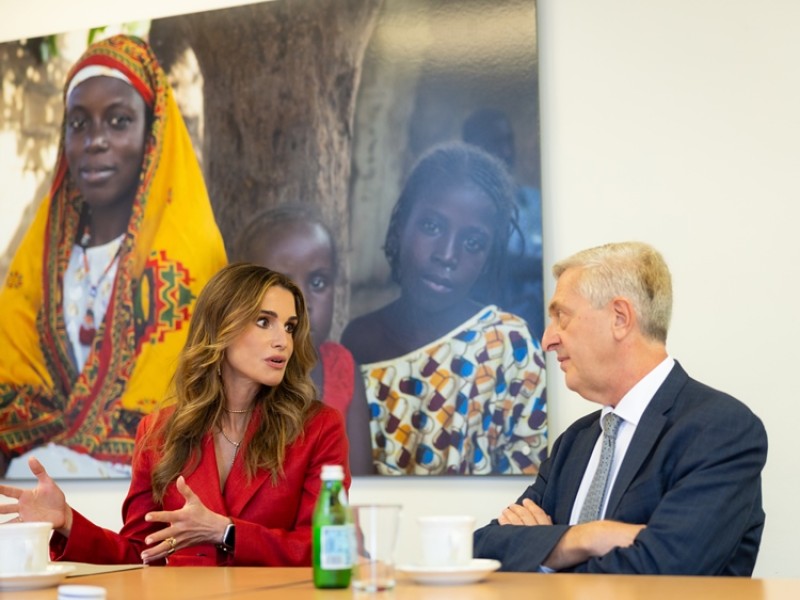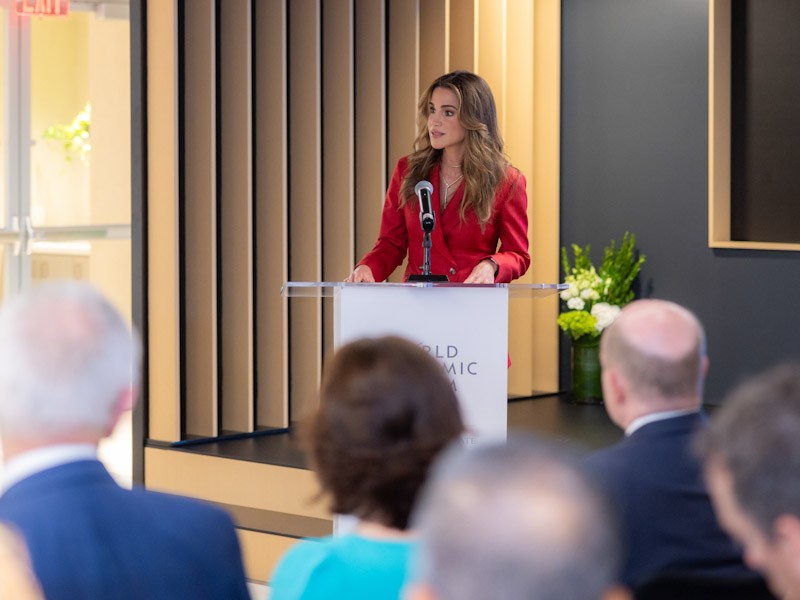 Queen Rania's official website
This website does not support old browsers. To view this website, Please upgrade your browser to IE 9 or greater
Your browser is out of date. It has known security flaws and may not display all features of this and other websites. Learn how to update your browser