Queen Rania Launches the Family Counseling Campaign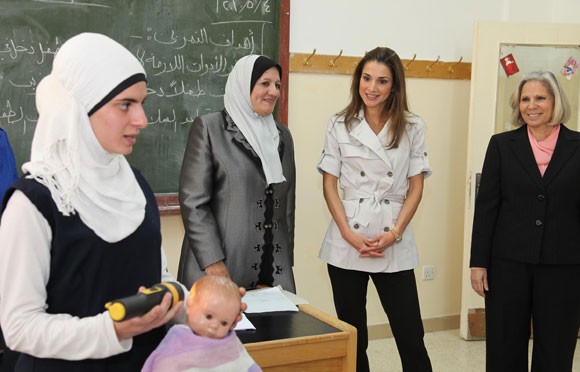 (Office of Her Majesty- Press Department- Amman) Aiming to raise awareness about the importance of family counseling in Jordan, Her Majesty Queen Rania Al Abdullah launched, today, the Family Counseling Campaign. Organized by the National Council for Family Affairs (NCFA), and funded by the Embassy of the Kingdom of the Netherlands, the campaign includes a nationwide media campaign as well as training programs in the field of counseling.
While visiting the Al-Nuzha Secondary Vocational Training School for Girls, Queen Rania, accompanied by Dr. Haifa Abu Ghazaleh, Secretary General of the NCFA, met with a number of counselors from the Ministry of Education directorates participating in a training workshop focused on the benefits of counseling.
During the meeting, Her Majesty stressed the importance of raising the number of counselors and organizing training courses so as to graduate better qualified counselors who can compensate for the lack of counselors working in schools.
Queen Rania added that schools counseling comes hand in hand with family counseling. She also outlined the big responsibility counselors have in guiding students and providing families with the necessary communication skills.
Her Majesty, accompanied by the Ambassador of the Netherlands to Jordan, Joanna M. Van Vliet, listened to brief by Dr. Haifa Abu Ghazaleh about the campaign's training program which is based on a study conducted by the NCFA in coordination with the University of Jordan. Dr. Haifa also noted that the NCFA and the University of Jordan are working to develop a new graduate program in the field of Family Counseling.
Queen Rania also listened to the workshop trainer, Dr. Suhaila Banat, who talked about the training program which includes 12 different areas, such as dealing with family abuse cases, childhood and adolescence challenges, group and individual counseling for families, communication skills within families, and the most effective approaches for counseling.
At the counselor's office, Her Majesty was also briefed about the campaign's media strategy "Ask", which includes brochures, posters and several information centers aimed to promote the campaign's services.
Queen Rania then met with the main partners of the Family Counseling Campaign, where she was briefed about their role in the field of counseling. The meeting included H.E. Wasif Al Bakri from the Judiciary sector, Iman Al Ajam, Head of Counseling Department in the Ministry of Education, Dr. Abdul Salam Al Khawaldeh, Head of Social Development in Al Zarqa, Ms. Inas Durgham from the Family Awareness and Counseling Center, and Ms. Ibtihal Al Lababeedi from the Family Development Society.
Also during her visit, Queen Rania, accompanied by the Head-Mistress of the school, Mrs. Diana Al Samhouri, chatted with students taking a practical class in Child Development and Home Education.
Her Majesty also toured different sections of the school, which is the only one in Amman with an animal farm, and greenhouses.

Featured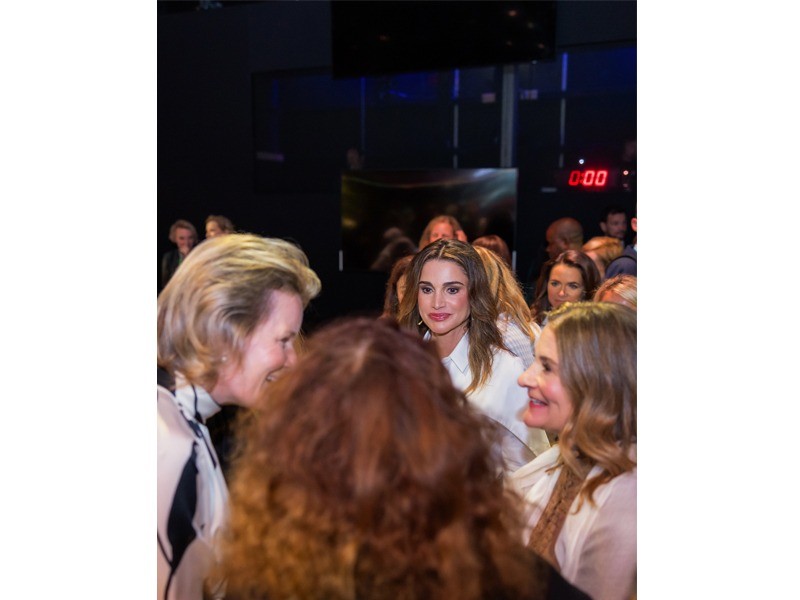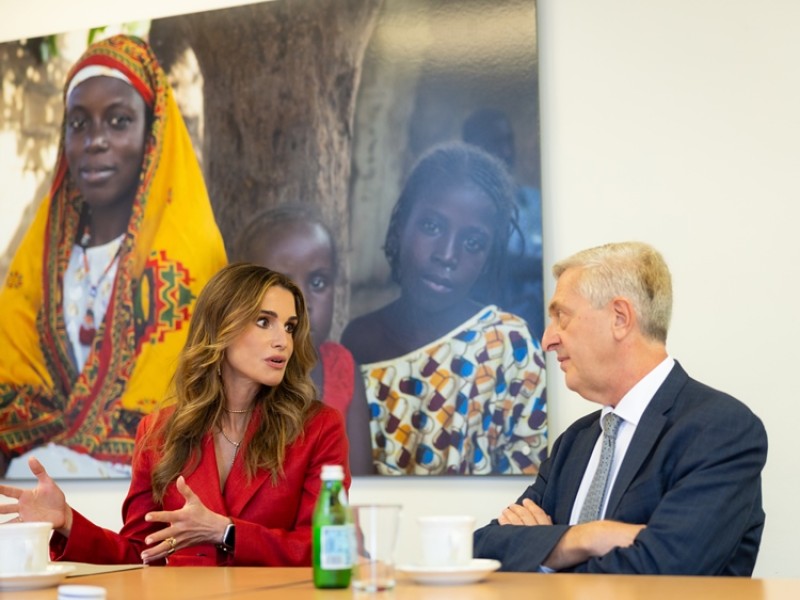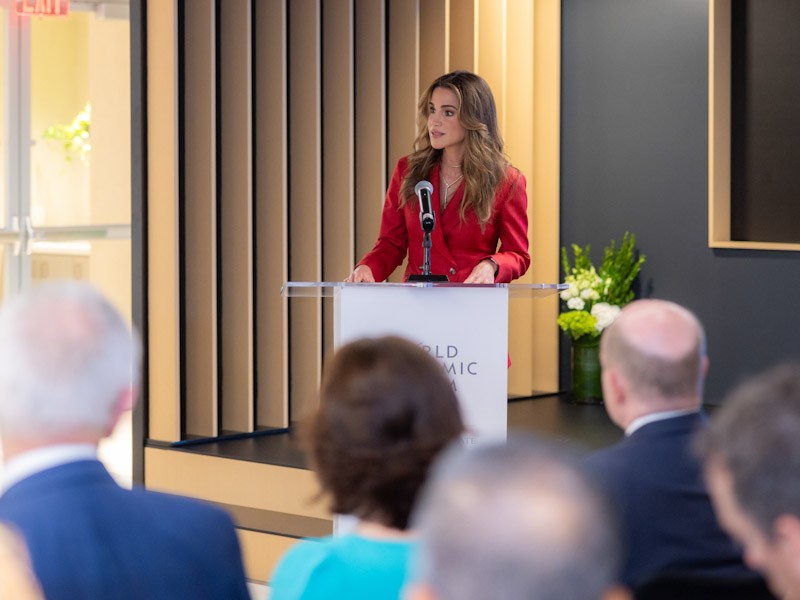 Queen Rania's official website
This website does not support old browsers. To view this website, Please upgrade your browser to IE 9 or greater
Your browser is out of date. It has known security flaws and may not display all features of this and other websites. Learn how to update your browser