Queen Rania Visits Al Karma Center in Amman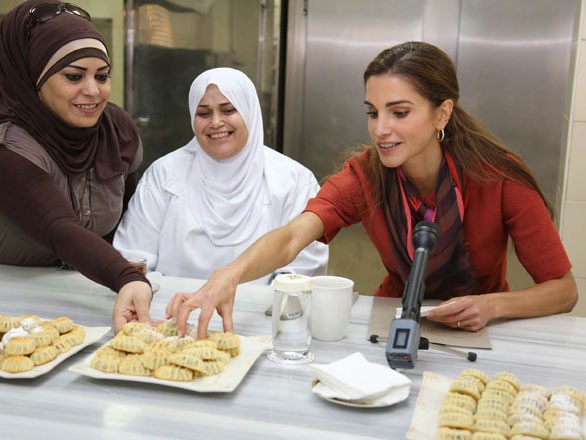 (Office of Her Majesty, Press Department- Amman) - Her Majesty Queen Rania Al Abdullah paid a visit to Al Karma Center, one of the Jordan River Foundation's (JRF) income-generating community empowerment projects in Jabal Al Natheef in Amman today. Her Majesty toured the center's facilities, including the productive kitchen, met with beneficiaries and workers and was briefed on the center's activities and services.
Her Majesty stopped by the handicrafts workshop where women work on various production lines such as material cutting, assembly and processing, drawing, outlining, and labeling. Handicrafts produced at the center are subsequently sold at JRF's showroom in Amman.
At the handicrafts workshop, Her Majesty chatted with the women, and thanked them for their hard work. The workshop employs 30 women and contracts more the 250 women who work from home, helping them provide for their families in a convenient manner.
Over a cup of tea, Her Majesty met with workers at the productive kitchen of the center for a chat about the benefits women gain from working there, and the quality of the foods that they produce such as a variety of cookies, pastries and traditional Arabic delicacies.
During the meeting, Her Majesty spoke about the importance the quality, branding and packaging of the products, to give the center's kitchen more competitive advantage to expand its work and provide more women with employment opportunities.
Women from the area were chosen to supply the kitchen with different dishes and sweets, each depending on their individual "specialty". These dishes are later sold to provide income for them. In addition to having received training by chefs from different renowned hotels in Amman, the women are also responsible for managing orders and purchasing supplies.
The center also benefits from the experience of a nutrition specialist and uses modern scientific cooking and freezing methods to guarantee the quality of its products.
The Karma Center focuses on social and economic women's empowerment. It is part of the Community Empowerment Program (CEP) that was implemented by JRF in partnership with Ministry of Planning and International Cooperation through the Social Productivity Program (2000-2003).
Featured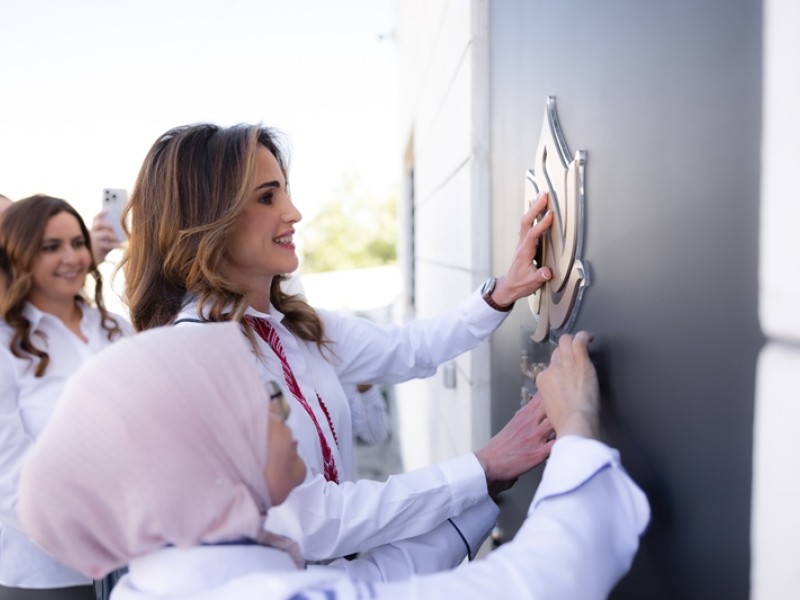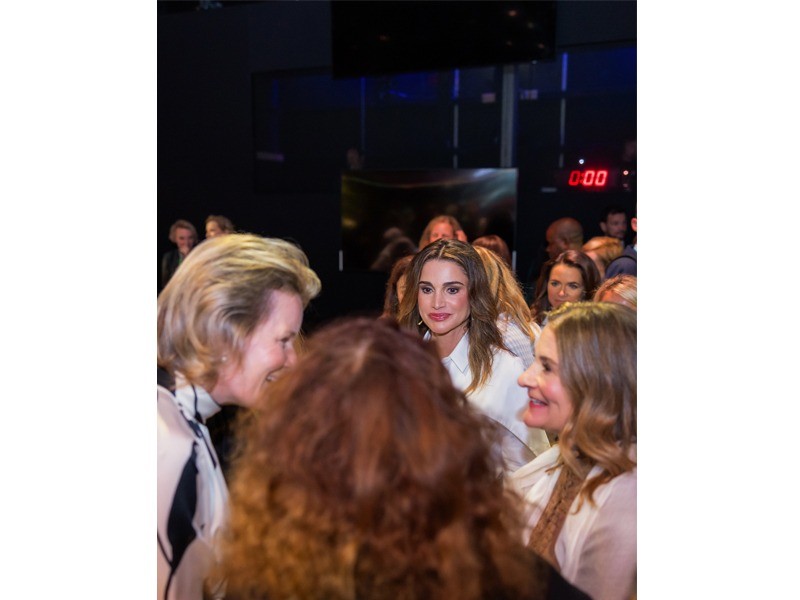 Queen Rania's official website
This website does not support old browsers. To view this website, Please upgrade your browser to IE 9 or greater
Your browser is out of date. It has known security flaws and may not display all features of this and other websites. Learn how to update your browser