Queen Rania Visits Basmet Al-Khair Charitable Society for Women in Allan Village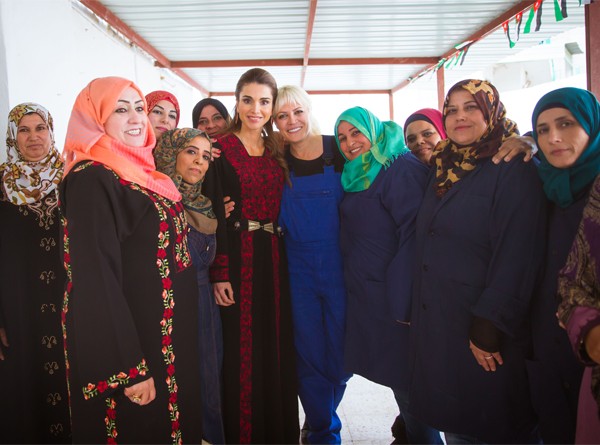 (Office of Her Majesty – Press Department – Al Balqa) During a visit to Allan Village and Zai District in Al Balqa Governorate today, Her Majesty Queen Rania Al Abdullah visited the Basmet Al-Khair Charitable Society for Women and checked on their projects and work within the community.
Queen Rania met with Mrs. Buthaina Zoabi, Society Director, who briefed Her Majesty on the society's background, main projects, and achievements to date. Zoabi later introduced The Queen to the members of The Plumbing and Energy Cooperation Society; a project by Basmet Al-Kahir that was established in July 2015 by a group of women plumbers, trained and certified by the Vocational Training Cooperation.
The Plumbing and Energy Cooperation Society trains and prepares qualified and competitive womanpower in the plumbing profession by raising awareness and educating local communities about the importance of house maintenance and plumbing, as well as conducting water conservation sessions for women and school students.
During the visit, Her Majesty also toured the premises and passed by the Kindergarten classrooms that teach English, Arabic, and PE at the gymnasium. The Kindergarten also aims to integrate student with special needs.
Later, at the Allan Cultural Forum, and during a meeting with Khalid Zoabi, Forum Manager, Buthina Zoabi, and a group of women representative from various sectors in Zai District, Her Majesty discussed with the attendees the various projects being done in the area and expressed her pride in their achievements and Basmet Al- Kahir's projects.
Mrs. Zoabi also spoke and said that since the establishment of Basmet Al-Khair Charitable Society for Women in 2009, they were able to provide income generating projects, vocational training, financial aid and in-kind support for underprivileged families. These projects include water harvesting projects, awareness lectures to youth, solar heating projects, beauty salons, ladies gym, and Kindergartens.
The societies' projects are funded by the Ministry of Planning & International Cooperation, Global Environment Facility (GEF), and the International Union for Conservation of Nature, the Jordanian Hashemite Fund for Human Development (JOHUD), UN Habitat, as well as Jordan River Foundation (JRF).
Featured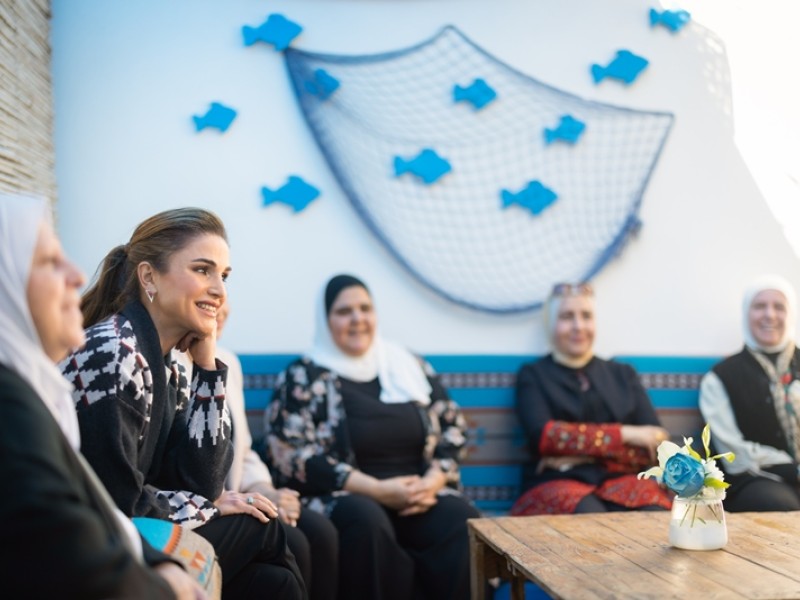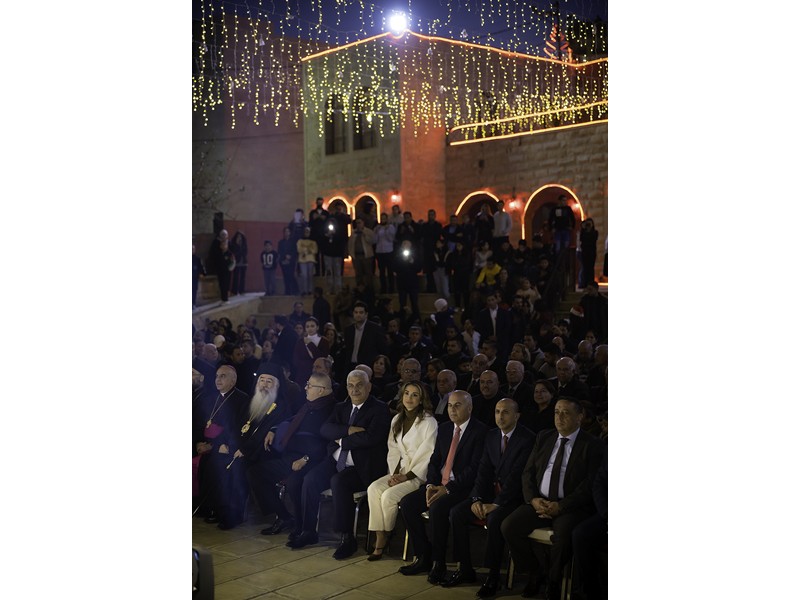 Queen Rania's official website
This website does not support old browsers. To view this website, Please upgrade your browser to IE 9 or greater
Your browser is out of date. It has known security flaws and may not display all features of this and other websites. Learn how to update your browser