Queen Rania urges female leaders not to lose sight of their dreams in face of challenges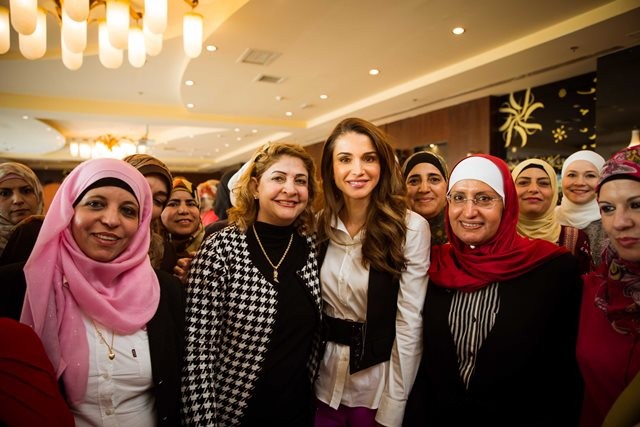 (Office of Her Majesty – Press Department – Amman) On the occasion of International Women's day, Her Majesty Queen Rania Al Abdullah met on Tuesday with more than one hundred influential Jordanian women and members of the local chapter of the International Women's Forum (IWF).
In her remarks, Queen Rania said she admired the women's accomplishments and their ability to maintain a healthy balance between their careers and motherhood.
Although she described their achievements as substantial, she explained that women's participation in society remains shy. She added that their current level of participation also stops short of both her and His Majesty's aspirations for Jordanian women. His Majesty is one of the strongest believers in the idea that capability is not defined by gender, the Queen explained.
Her Majesty also acknowledged the urgency for more initiatives like those of the IWF to build the capacity of women. She said that in light of regional turmoil, it's becoming even more difficult to empower women and increase their contribution. Active roles for women are needed in order to develop an educated, progressive and prosperous society that enjoys coexistence, according to Queen Rania.
The event was also attended by Minister of Information and Communications Technology, Majd Shweikeh, Minister of Social Development Reem Abu Hassan, as well as former Minister of Planning and International Cooperation Suhair Al-Ali, and former Minister of Tourism and Antiquities Suzanne Afanah.
Participants and entrepreneurs from various sectors including banking, ICT, health, judiciary, government, and education were also invited.
A number of participants spoke about the skills they learned by participating in the programs offered by IWF, such as the Leadership Enhancement and Mentoring Program (LEMP).
LEMP is designed to train and mentor promising women on essential skills needed for successful leadership.
Outgoing IWF President Nabila Morcos said that the program is based on the well-established international modules of the IWF Leadership Foundation Fellows Program, and has been modified to meet the specific needs of Jordanian women.
In the conclusion of her remarks, Her Majesty told the women not to feel discouraged from pursuing their dreams even if they fail in some challenges. She urged them not to lose confidence and described failure as an opportunity to learn and grow.
She also called on the participants to use their leadership positions to help other women and widen the IWF local network.
IWF is a global network of prominent women that was established in 1982 to help them promote leadership opportunities.
Featured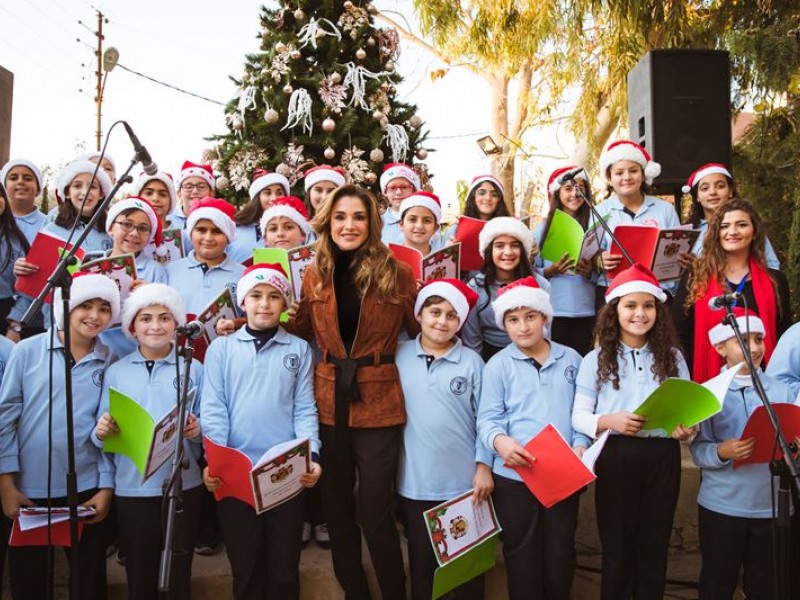 Queen Rania's official website
This website does not support old browsers. To view this website, Please upgrade your browser to IE 9 or greater
Your browser is out of date. It has known security flaws and may not display all features of this and other websites. Learn how to update your browser