Queen Rania Meets Female Artisanal Food Producers from Across Jordan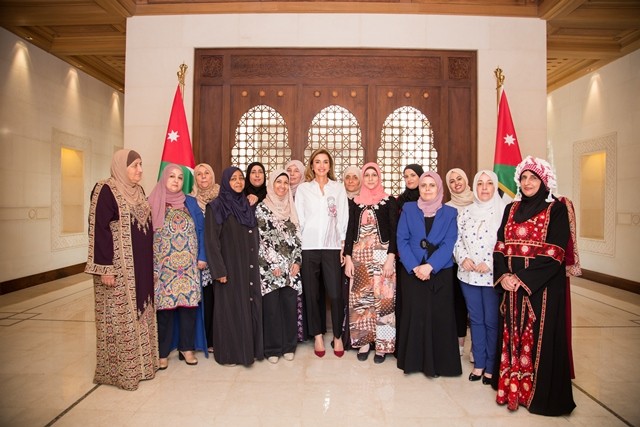 (Office of Her Majesty – Press Department – Amman) - Her Majesty Queen Rania Al Abdullah met with a group of female artisanal food producers from various Jordanian governorates on Sunday, to thank them for their efforts in improving the quality of homemade traditional Jordanian foods and hear about the challenges they face in marketing their products.
During the meeting, fifteen women from Irbid, Karak, Zarqa, and Salt showedcased samples of their food products, including Jameed, Makmoura, Kuba, Rashouf, fruit preserves, pickled vegetables, and Arabic sweets. Their products had recently featured at Jordan Food Week (JFW), where all fifteen women participated as home-business owners.
In a discussion with the women, Her Majesty emphasized the unique opportunity that large-scale exhibitions present in uncovering hidden talents, and broadening participants' horizons and reach by exposing them to new ways of developing their work, and allowing them to interact with others in the field.
Queen Rania also expressed her pride in the artisanal producers' ability to get their home businesses this far, commending their efforts in adhering to food safety and quality standards.
Her Majesty stressed the importance of capitalizing on mounting global interest in healthy foods, especially the benefits of the Mediterranean diet, in order to put Jordanian food on the international cuisine map, given the diverse nature of its ethnic produce.
Additionally, Her Majesty encouraged the women to continue creating new recipies, modernizing old recipies, and continuously enhancing their products.
USAID Jordan's Local Enterprise Support Project (LENS) launched JFW in July as a celebration of Jordanian cuisine and culinary traditions. The exhibition featured over 80 food artisans, chefs, and farmers from across Jordan, who were selling and displaying their locally-made products. JFW aims to help home-based businesses penetrate new markets and increase their revenues.
Featured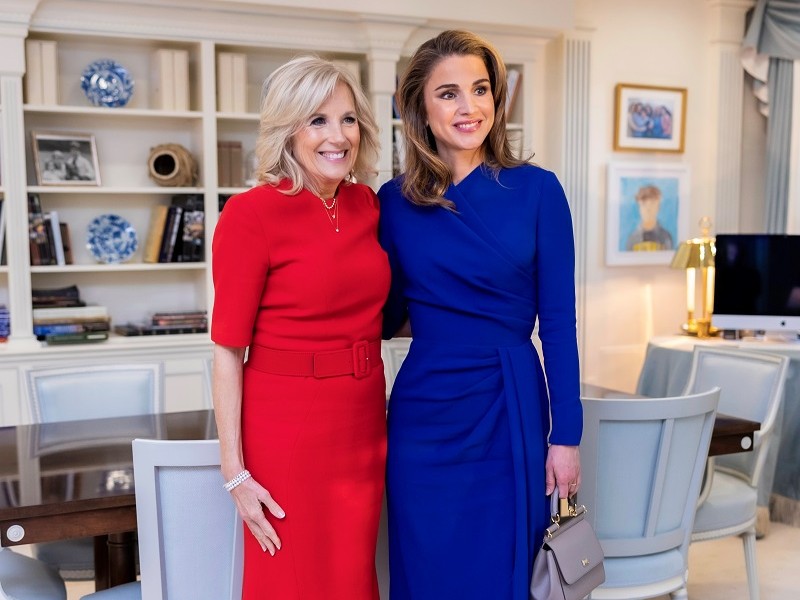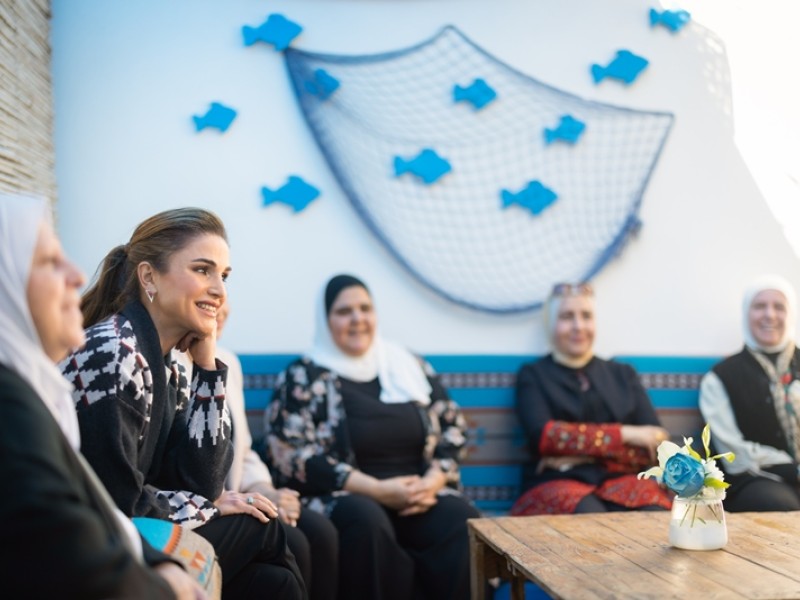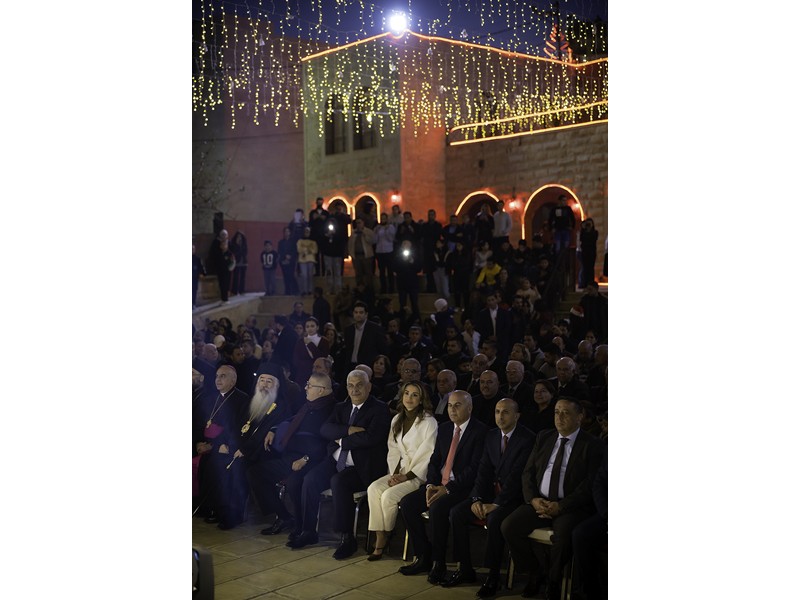 Queen Rania's official website
This website does not support old browsers. To view this website, Please upgrade your browser to IE 9 or greater
Your browser is out of date. It has known security flaws and may not display all features of this and other websites. Learn how to update your browser