Queen Rania Inaugurates Doctors Without Borders' First Photo Exhibition in Jordan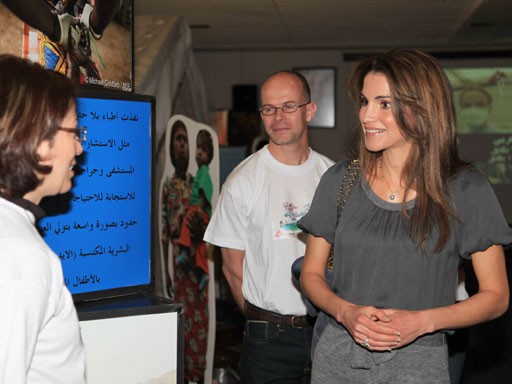 (Office of Her Majesty Queen Rania Al Abdullah- Amman) Her Majesty Queen Rania Al Abdullah lauded the efforts of the Doctors without Borders/ Médecins Sans Frontières (MSF) while inaugurating its first photo exhibition at the King Hussein Cultural Center in Amman.
Queen Rania, accompanied by Christophe Foutrnier, President of MSF International, Olivier Mazoue, Head of French Mission, Colin Mc Ilreavy, Head of the Dutch Mission, toured different sections of the exhibition, including the nutrition and surgical tent, the physiotherapy and psychological corners, as well as an exhibit featuring the work of MSF in Haiti.
Starting her tour, Her Majesty watched a short film that showcased the kind of assistance provided by MSF in a number of countries around the world, such as rehabilitating hospitals and dispensaries, conducting vaccination programs, implementing water and sanitation projects, and providing training for local personnel.
Queen Rania, who is UNICEF's first Eminent Advocate for Children, spoke with some staff members, doctors, and volunteers, who briefed her about their work to ease the suffering of people caught in crises.
Her Majesty also spoke with the President of MSF International who noted that since 2003, the organization has offered medical treatment for about 900 injured Iraqis in Amman. He also briefed Queen Rania about the organization's rescue efforts in Gaza and Haiti.
The two-day exhibition at the King Hussein Center, will be followed by two other exhibitions in Mecca Mall and Jordan University of Science and Technology, as a part of MSF's efforts to raise awareness in the Arab World about their work. Also, the exhibit is scheduled to tour other countries throughout the region.
Created by doctors and journalists in France in 1971, Doctors Without Borders/Médecins Sans Frontières (MSF) is an international humanitarian aid organization that provides emergency medical assistance to populations in danger in more than 70 countries.

Featured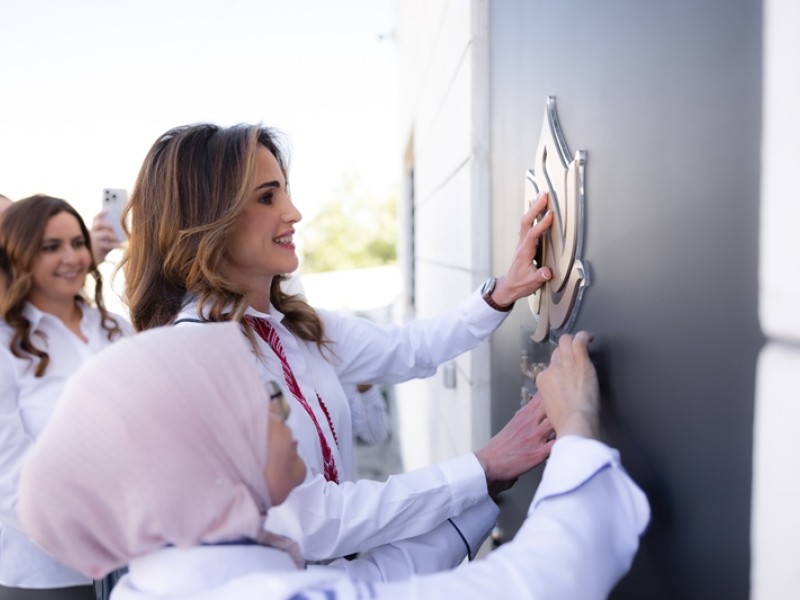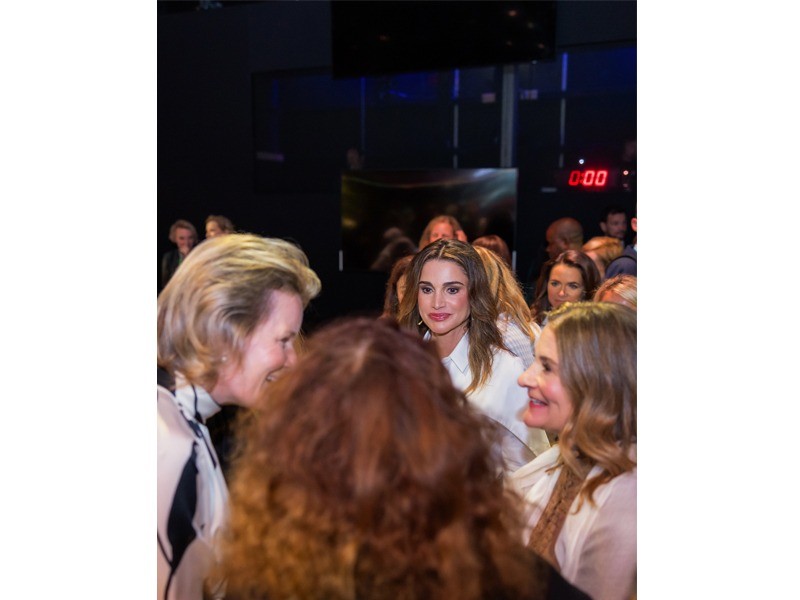 Queen Rania's official website
This website does not support old browsers. To view this website, Please upgrade your browser to IE 9 or greater
Your browser is out of date. It has known security flaws and may not display all features of this and other websites. Learn how to update your browser