Queen Rania Launches a New Appeal to Provide Medical and Food Help to Vulnerable Palestinians Inside the West Bank and Gaza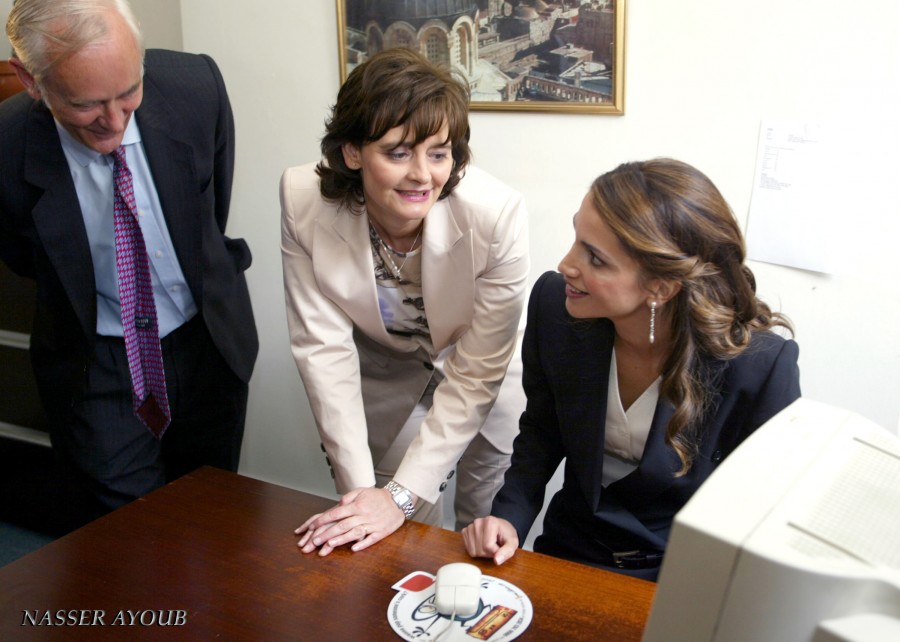 (Office of Her Majesty, Press Department - London) Her Majesty Queen Rania Al- Abdullah launched a major new appeal to provide medical and food aid to vulnerable Palestinians inside the West Bank and Gaza Strip.
Cherie Blair, the wife of British Prime Minister Tony Blair, joined Queen Rania in launching the appeal, which is hoped to raise half a million pounds to fund activities of the Medical Aid for Palestinians (MAP), a British charity that provides medical assistance and rehabilitation services in the West Bank and Gaza.
"The need has never been greater to relaunch a political process that would give hope" for the region, Queen Rania said during her visit to MAP on Tuesday.
"Delaying the political peace process inevitably exposes more innocent civilians … to grave danger," she added. Sir Andrew Green, MAP Chairman, delivered a presentation on MAP's work and activities.
He said that MAP was founded in 1984 for British people who wish to express their support to the Palestinian people. He presented cases of Palestinians who received medical assistance from MAP during the past few months.
The British charity is working throughout the Palestinian territories and in refugee camps.
It provides basic medical assistance, and rehabilitation services for teenagers traumatized by the continuing conflict; training for pediatric nurses, equipment for health centers, food for isolated, vulnerable people and it runs programs which help women to learn how to start and manage small income-generating projects.
MAP's conflict resolution work is particularly vital; it uses music, art and therapy to break the cycle of violence. Dr. Sa'ida Nuseibeh, the Chief Executive of MAP said that "Her Majesty wants to thank and acknowledge those who are working so hard to cope with the humanitarian tragedy in the region."
The Queen's visit to MAP followed a visit to the British House of Lords upon an invitation from Lord David Steel, President of MAP. Queen Rania also met with officials and Parliamentarians who are particularly interested in Middle Eastern affairs.


Queen Rania's official website
This website does not support old browsers. To view this website, Please upgrade your browser to IE 9 or greater
Your browser is out of date. It has known security flaws and may not display all features of this and other websites. Learn how to update your browser