Their Majesties King Abdullah II and Queen Rania Attend Annual ARAMEX Conference
(Royal Hashemite Court, Communication & Information Division - Dead) His Majesty King Abdullah II, accompanied by Her Majesty Queen Rania Al-Abdullah, inaugurated the annual conference of ARAMEX International in the Dead Sea, Jordan.

In his key-note speech to the conference held in celebration of ARAMEX's 25th anniversary, for which ARAMEX chose "Unleashing Arab Innovation" as a theme, the King said that Jordan's future depends on our ability to create a knowledge-based economy.

"We've been working on education for a long time in this country, and we're proud, of course, that Jordan has one of the highest literacy rates in the region … and we're proud that boys and girls have the same opportunities for education and employment," said King Abdullah. "But we know that that's not enough. Our world is too dynamic for any education system to be satisfied with yesterday's progress."

His Majesty added: "Today's students need to understand other people and cultures, and they need access to the latest knowledge."

For the success of Jordan's educational development efforts, King Abdullah said, "business and government also need to be working together to support and grow a healthy regional private sector.

Queen Rania moderated the "Arab Women and the World" panel, the first of two organized by the conference, which highlighted the importance of role models and the role of women in the workforce in the Arab world.

"According to the Arab Human Development Report, Arab women's participation in the workforce is officially the lowest in the world at 33%, compared to a world average of 56%. This is, undoubtedly, one of the biggest challenges we, in the Arab world, are facing," said the Queen as she introduced the five panellists who have overcome such challenges.

Participating in the panel were five leading Arab women, each considered a pioneer in her field: Raghida Dergham, columnist and senior diplomatic correspondent for the London-based Al Hayat; Nancy A. Aossey, President and CEO of International Medical Corps (IMC); Roula Kamhawi, Regional President of Mars, Inc for the Middle East, Africa and India; Randa S. Ayoubi, Founder and CEO of Rubicon, a Jordanian software development company; and Soraya Salti, Senior Vice-president of INJAZ Jordan, Junior Achievement's first Arab program.

Her Majesty and the panellists addressed many of challenges Arab women face in having a more proactive role in the public sphere and emphasized the importance of education and family nurturing in helping them push the boundaries of their societies. They also discussed some of the unique qualities that women can bring to the table, including sensitivity, empathy, and their ability to form relationships.

Other speakers on the inaugural day of the conference, which brought together a host of visionary statesmen and stateswomen, entrepreneurs and prominent activists, were Sean Cleary, Chairman of Strategic Concepts (Pty) Ltd; Ali Ghandour, President of ARAM Trading and Technology; Arif Naqvi, Executive Vice Chairman and Chief Executive officer, Abraaj Capital; Lebanese-born designer Nada Debs, Jordanian composer and pianist Zade Dirani; and Nadine Toukan from The Royal Film Commission.

The conference's other panel, was on the role and responsibility of the private sector in supporting sustainable development. The panel was moderated by professor Safwan Al Masri of Columbia University and included Samih Touqan, CEO of Maktoob.com, Helmy Abouleish, Co-founder and Managing Director of SEKEM Group, Dr. Naif Al-Mutawa, a UNESCO prize winner for children's literature, and Khaled A. Kalaldeh, Co-founder and CEO of KETAB.

Commenting on the significance of the conference, Fadi Ghandour, Founder and CEO of ARAMEX, said, "We are here to celebrate Arab innovation and its determination to carve for itself a real presence in the Arab world's struggle to make a qualitative leap towards a stable and thriving environment. We hope that the attention and recognition this conference gives to our creative minds will set the best of examples for young Arab innovators waiting to happen."

Ghandour added: "When we established ARAMEX in 1982, we started out with two offices in Amman and New York. Today, our international network encompasses over 240 international offices and an ever expanding portfolio of transportation solutions. I am proud to say that, through the good and bad times, we supported our local communities and became an integral part of their social and economic cycles."

Since its inception, ARAMEX has adopted a unique approach to human resources, focusing on nurturing local talents and building up indigenous competencies. Currently, over 50,000 clients benefit from the added value services ARAMEX offers across the world.
Featured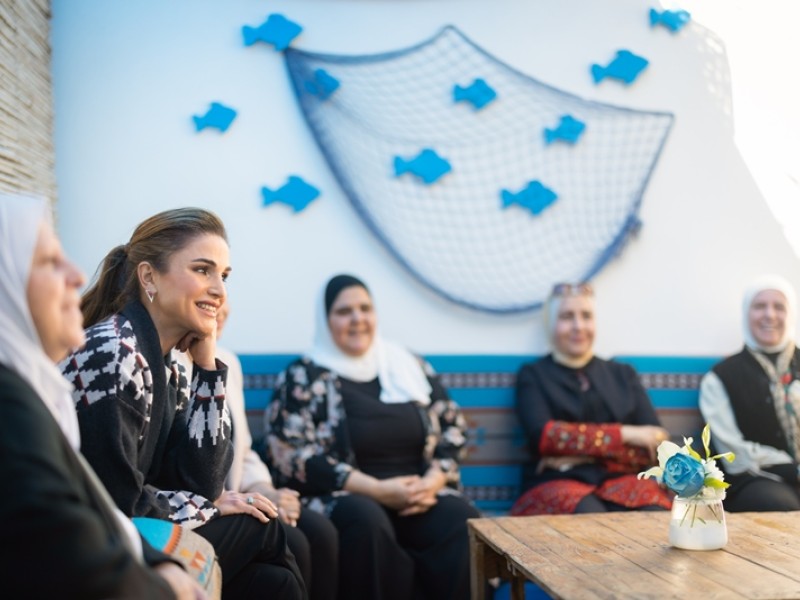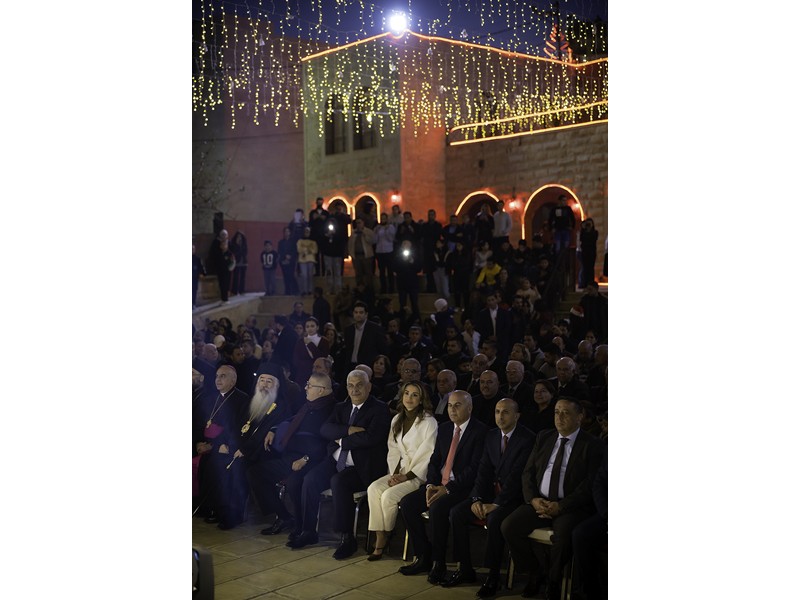 Queen Rania's official website
This website does not support old browsers. To view this website, Please upgrade your browser to IE 9 or greater
Your browser is out of date. It has known security flaws and may not display all features of this and other websites. Learn how to update your browser