Queen Rania Concludes Visit to Qatar, Stresses Importance of Furthering the Quality of Higher Education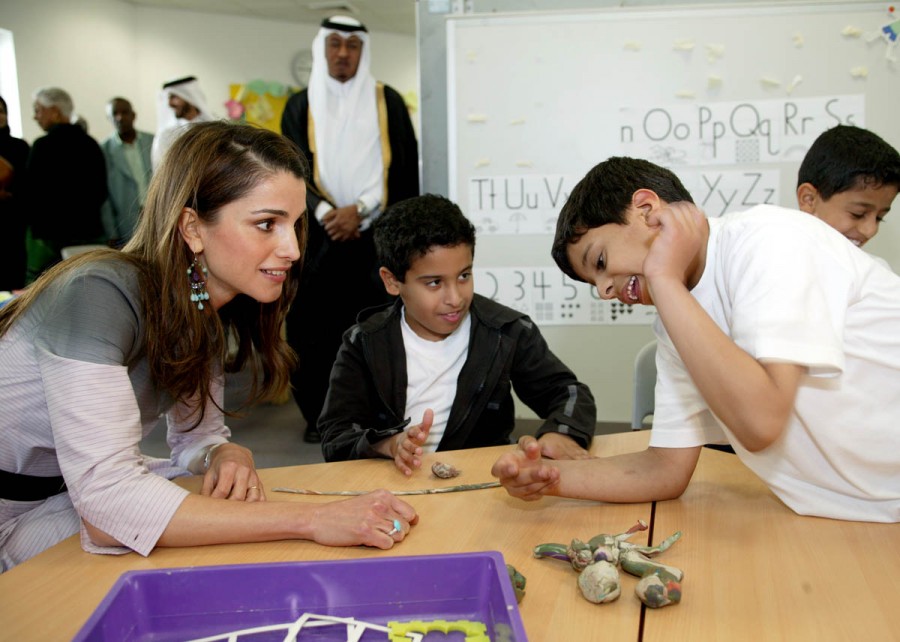 (Office of Her Majesty, Press Department - Doha) Her Majesty Queen Rania Al-Abdullah stressed the importance of enhancing quality higher education while creating a network with international education institutions in a way that better caters to the market needs and enables individuals to compete on the local and international scenes.
On the second day of her visit to Qatar, Queen Rania toured the Education City of the Qatar Foundation for Education, Science and Community Development, headed by Her Highness Sheikha Moza Bint Nasser Al-Missned, where she was briefed by the Foundation's Vice President Dr. Seif Hajiri on the objectives and educational policies of the facility which encompasses branch campuses of some of the world's leading universities.
Before heading back home, Queen Rania met Sheikha Moza and discussed areas of cooperation between counterpart institutions of the two countries working in issues of education, childhood and family.
In meetings with officials at the Education City, Queen Rania discussed the Jordanian experience in higher education and highlighted relations linking Jordanian universities with their international counterparts to exchange expertise and research.
"Creating partnerships between Arab and international educational institutions enhances the chances and prospects for Arab students to acquire all kinds of knowledge and experience, and also helps bridge the gap between different cultures," Queen Rania noted.
Queen Rania also visited institutions established within the Qatar Foundation and already working in the fields of Education, Science and Community Development, including the Qatar Academy, founded as a day school for students from 3 to 18 years of age and offering courses up to the British General Certificate of Education (GCE) Advanced Level along with IGCSE, International Baccalaureate (IB) Diploma Program and the IB Primary years program.
At The Learning Center which provides specialized instructional support to students who are experiencing academic difficulties, Queen Rania discussed with officials the mission of TLC which provides students with opportunities that enable them to reach their full potential. It also offers a broad range of services to benefit students and their families.
The Qatar Foundation for Education, Science and Community Development, founded in 1995, aims to develop and utilize human potential through a network of centers and a unique Education City with branch campuses of renowned universities.
Campuses affiliated with the Education City include, Carnegie Mellon University, a world leader in technology and the arts with programs of excellence in a range of disciplines from business and public policy to the humanities and sciences; Weill Cornell Medical College; Texas A & M University, recognized as one of the best engineering programs in the world; Virginia Commonwealth University - School of Arts; and The RAND-Qatar Policy Institute for research and analysis.
In addition, research being conducted throughout the various institutions of Education City will be announced with business via the Science and Technology Park (STP) at the Education City expected to be completed by 2008.
Queen Rania had arrived in Doha on a two-day working visit with the aim of enhancing inter-Arab cooperation and coordination between various Arab institutions.
During her stay in the Qatari capital, Queen Rania visited the Supreme Council for Family Affairs (SCFA) in Doha, and also met with women from the Jordanian community residing in Qatar to exchange views on building bridges of communication between Jordanian civil society organizations and their Qatari counterparts as well as ways to market Jordan through showcasing Jordanian initiatives.
Featured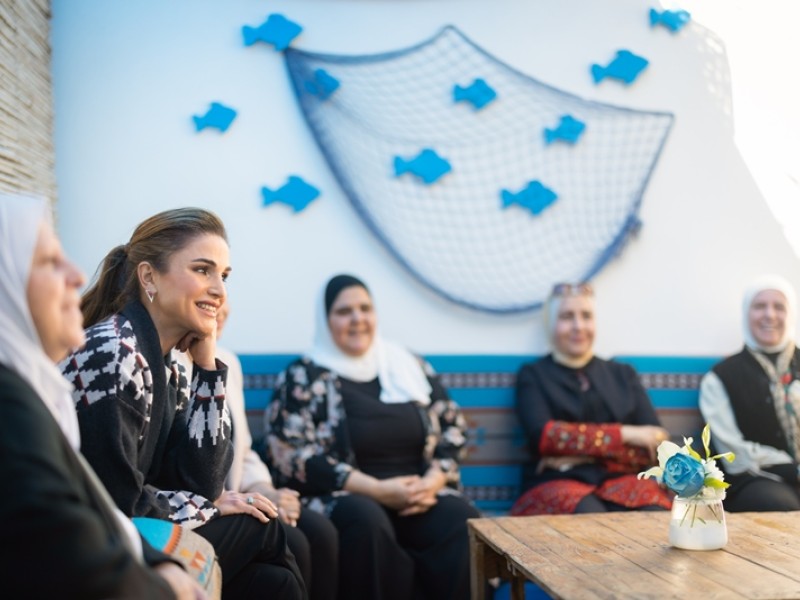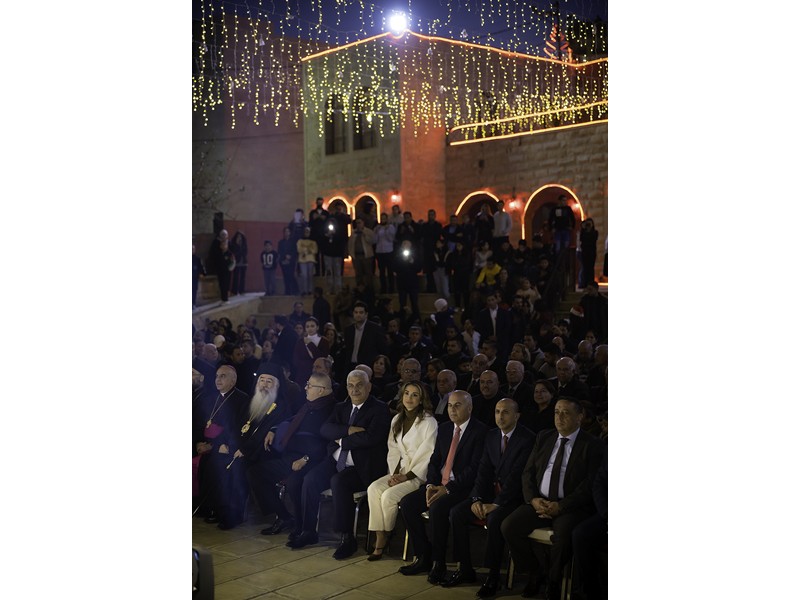 Queen Rania's official website
This website does not support old browsers. To view this website, Please upgrade your browser to IE 9 or greater
Your browser is out of date. It has known security flaws and may not display all features of this and other websites. Learn how to update your browser