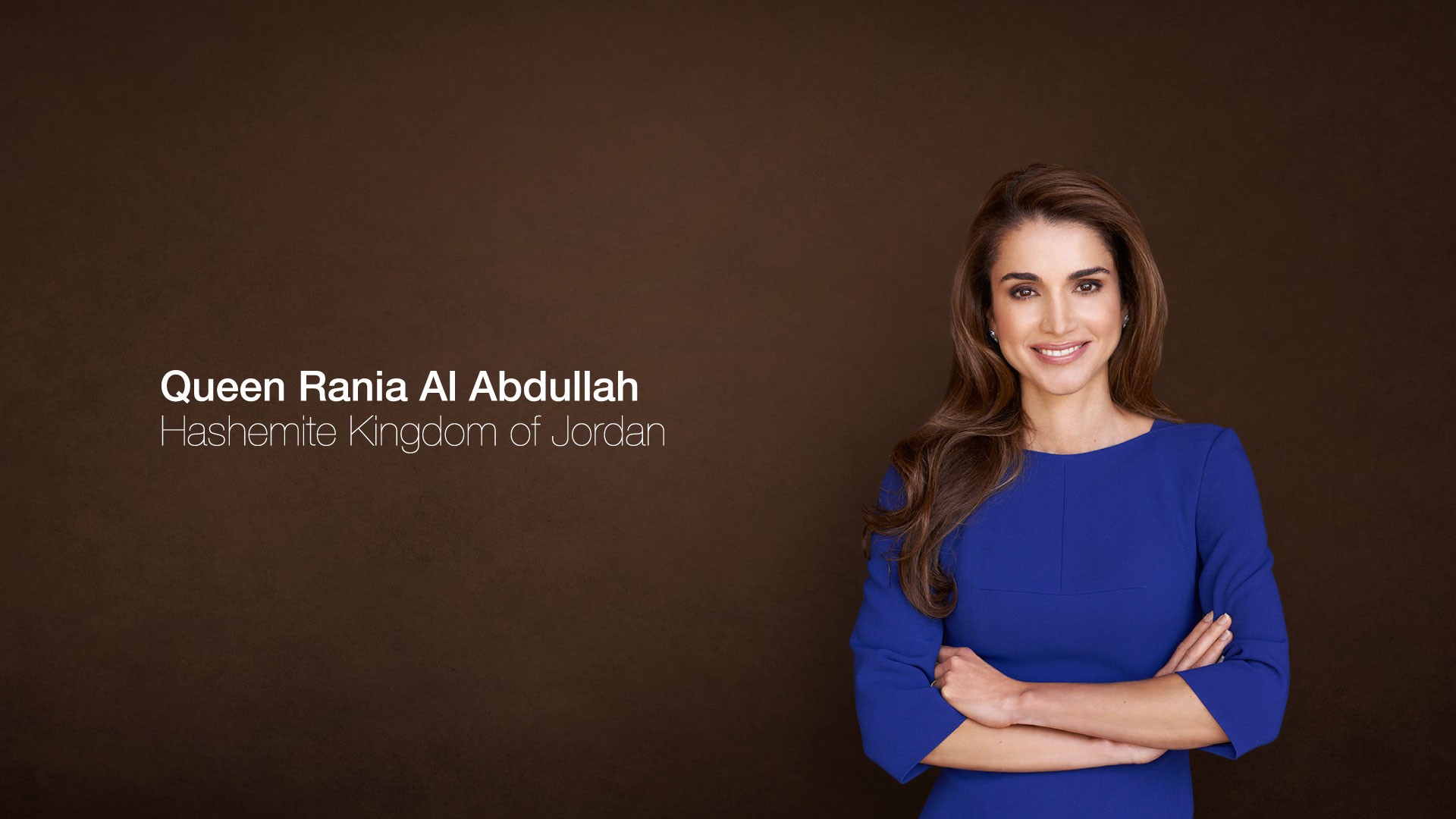 Queen Rania's official website home page features her news, speeches, initiatives, social media activities and a rich archive of photos and videos. Hashemite Kingdom of Jordan.
Queen Rania Al Abdullah
Hashemite Kingdom of Jordan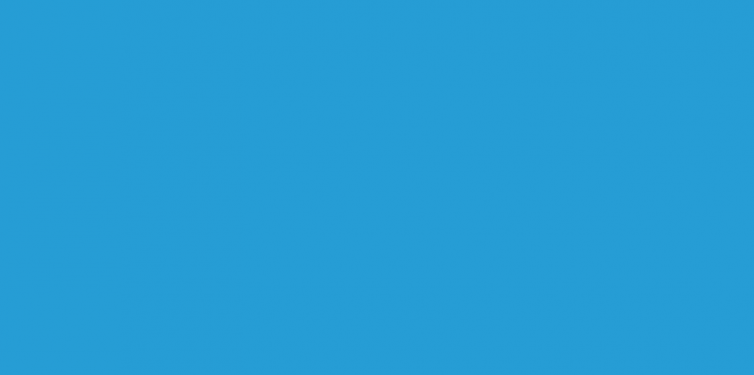 Ramadan Kareem. May the holy month bring blessings of peace, health, and happiness to all #RamadanMubarak https://t.co/CiiGrM6XfV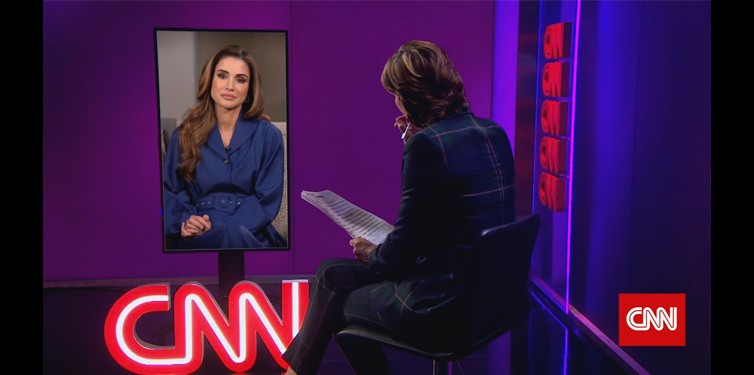 الملكة رانيا في حوار مع مذيعة محطة سي إن إن بيكي آندرسون خلال المشاركة في قمة وارويك الاقتصادية العشرين التي عقدت عبر تقنية الاتصال المرئي
٦ شباط ٢٠٢١
Queen Rania's conversation with CNN's Becky Anderson during the 20th Warwick Economics Summit, held virtually this year
6 February 2021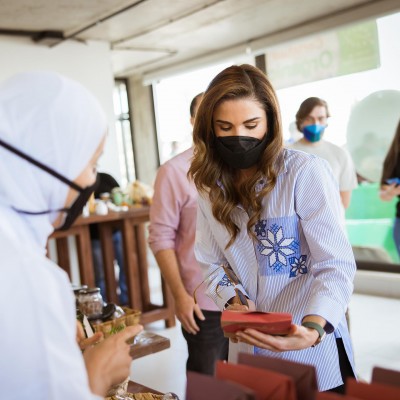 خيرات الأردن كثيرة، واليوم سعدت بلقاء عدد من المزارعين والمنتجين المحليين المشاركين في سوق دبين الالكتروني
#الأردن #حب_الأردن
Enjoyed meeting with some of the farmers and vendors who sell their products on Dibeen.com
#Jordan #LoveJO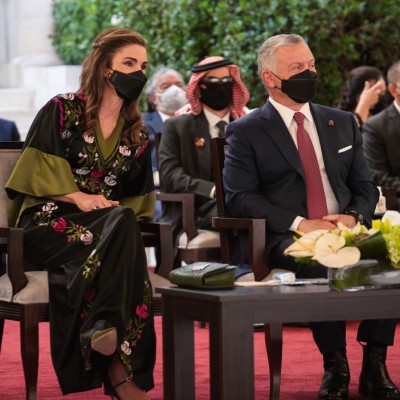 Queen Rania added 10 new photos.
جلالتا الملك عبدالله الثاني والملكة رانيا وسمو الأمير الحسين ولي العهد خلال احتفال بمناسبة عيد استقلال المملكة الخامس والسبعين والذي أقيم في قصر رغدان
عمان، الأردن/ 25 أيار 2021
Their Majesties King Abdullah II and Queen Rania and His Royal Highness Crown Prince Al Hussein during the celebration of the 75th Anniversary of Jordan's Independence Day at Raghadan Palace
Amman, Jordan/ 25 May 2021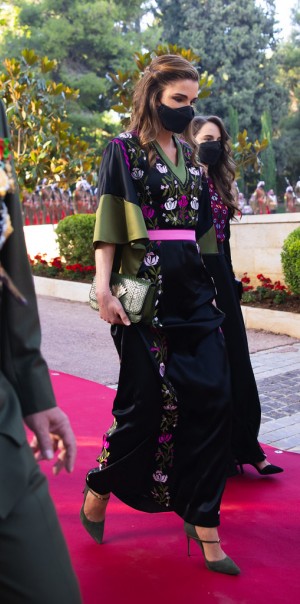 من احتفال بمناسبة عيد استقلال المملكة الخامس والسبعين والذي أقيم في قصر رغدان
عمان، الأردن/ 25 أيار 2021
During this year's celebration of the 75th Anniversary of Jordan's Independence Day at Raghadan Palace
Amman, Jordan/ 25 May 2021
© Royal Hashemite Court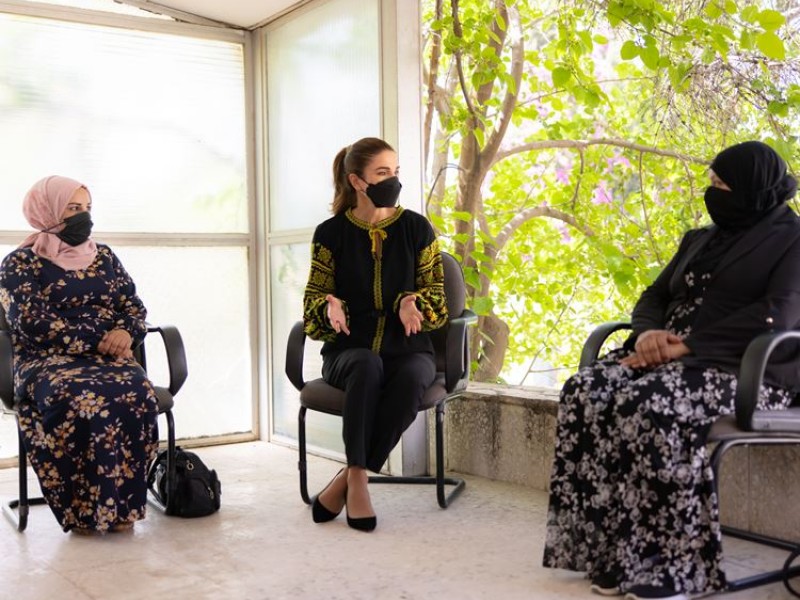 Queen Rania's official website
This website does not support old browsers. To view this website, Please upgrade your browser to IE 9 or greater
Your browser is out of date. It has known security flaws and may not display all features of this and other websites. Learn how to update your browser