Queen Rania Visits the Chechen Charitable Society for Women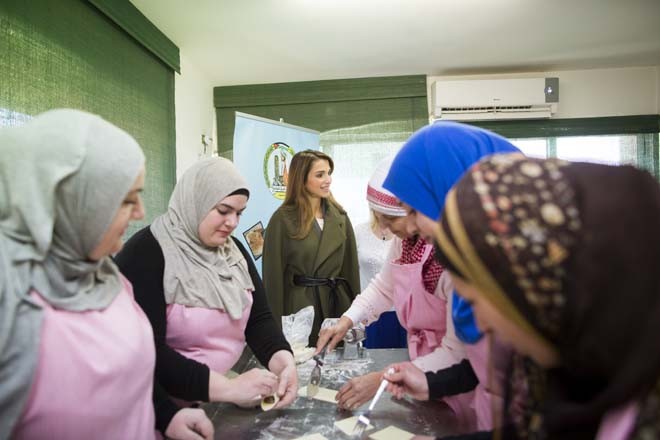 Her Majesty Queen Rania Al Abdullah visited today the Chechen Charitable Society for Women in Sweileh and expressed her support for the society's various projects and her appreciation of its achievements.
Her Majesty met with Chair of the Society's Board Ms. Dalal Abd AlQudus and Deputy Chair Ms. Narina Zindaqi, as well as Director of the Society Ms. Amal Shabsough. The Queen was briefed about the society's programs and the services it provides in the fields of health, education and youth.
The Queen praised the society's diverse and adaptive programs that respond to community needs and challenges, particularly the society's framework of "more for less". Queen Rania also commended its focus on youth and education.
Her Majesty said that through simple initiatives and collective action, progress can be achieved while simultaneously promoting national pride.
During her visit, Queen Rania visited a workshop – part of 'Hiya' for the Empowerment of Women Leaders - held for the local women of the area. Her Majesty met with the participants and discussed the goals of the project, which aim to increase women's participation in public policy-making.
Her Majesty also chatted with some of the beneficiaries from the 'Beads of Hope Project' about using social media to promote their products. 'Beads of Hope Project' teaches women how to make handmade products using beads.
At the 'Knowledge Station' that was established in 2003, Her Majesty was briefed about the training offered on developing mobile phone applications, including educational and reading apps.
Her Majesty concluded her visit at the society's kitchen - established in 2012. The kitchen provides four job opportunities, offering the local community a variety of Chechen and Jordanian dishes.
The Chechen Charitable Society for Women was founded in 1981 under the Ministry of Social Development, whose support helped set up a fund for revolving small loans. Five small businesses have so far been
established.
The Society offers programs to support children and people with disabilities; women empowerment via lectures, workshops and vocational training; in-kind and financial support; and networking.
Its projects also include Bara'em Sweileh KG and elementary school, which was established in 1997, and the society's daycare, which was established in 1989; both projects provide 14 job opportunities and teach around 140 children.

Featured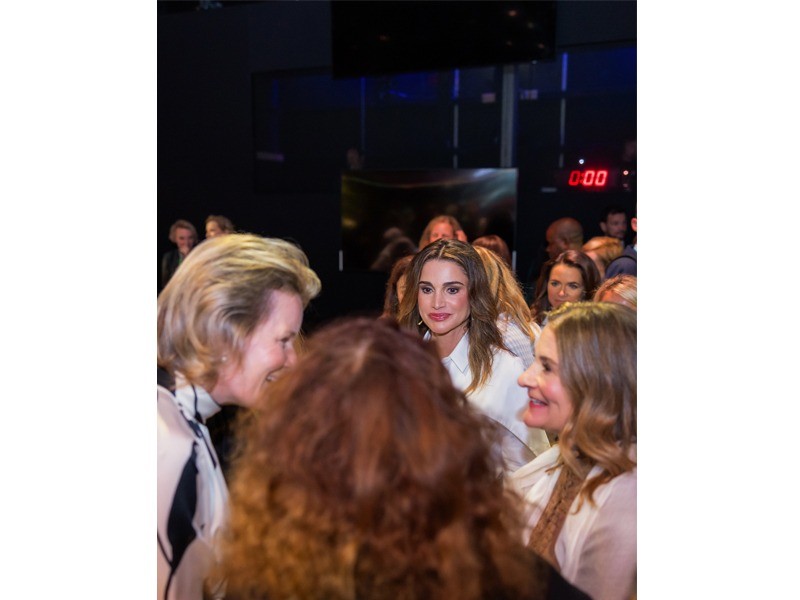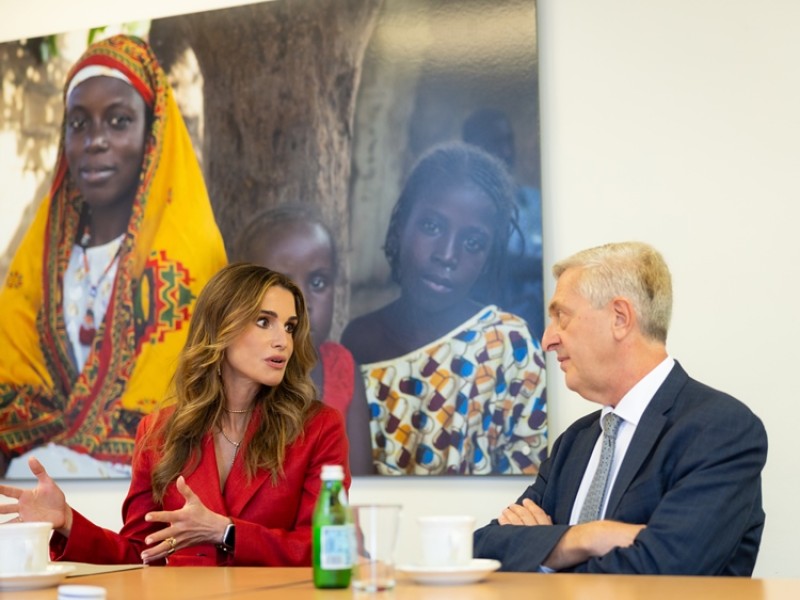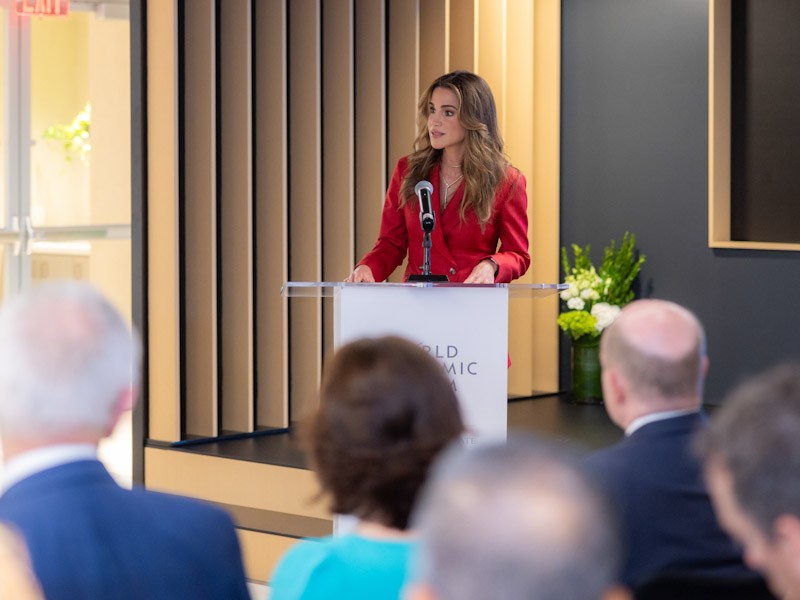 Queen Rania's official website
This website does not support old browsers. To view this website, Please upgrade your browser to IE 9 or greater
Your browser is out of date. It has known security flaws and may not display all features of this and other websites. Learn how to update your browser