Queen Rania Visits the Shafa Badran Orphanage to Follow Up on Al Aman Fund Activities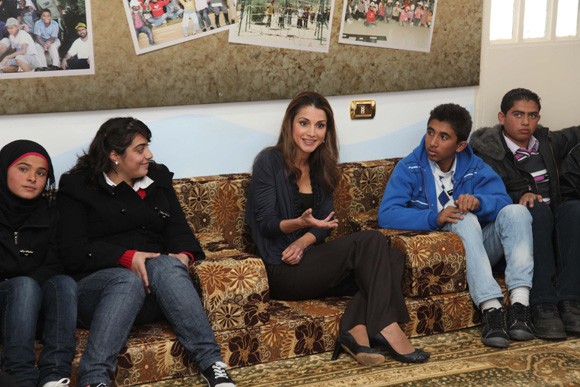 (Office of Her Majesty, Press Department- Amman) Her Majesty Queen Rania visited today the Shafa Badran orphanage to follow up on Al Aman Fund activities, check on the outcomes of its Ramadan campaign, and meet the orphans gathered from different orphanages there.
Upon Her arrival, Her Majesty was received by Minister of Social Development, H.E. Hala Latouf; Minister of Planning and International cooperation, H.E. Jafaar Hassan; Director of Al Aman Fund, Ms. Maha Al Saqqa and Director of the orphanage Mr. Ashraf Al Hatatbeh.
At the orphanage, Her Majesty first met with a group of orphans who participated in the Aman Fund summer camps. These camps, which benefited more than 450 orphans, were aimed at training the orphans several skills including social and work place skills, self-defense and several other extra-curricular activities. After hearing from the some of the orphans about their experience in the camps, Her Majesty encouraged the students to further develop the skills they learnt and to continuously pursue the ones that are most relevant to their individual personalities and interests.
Queen Rania met with another group of orphans who were hearing from an Al Aman Fund beneficiary Ghassan Mohammad, about his experience with Al Aman Fund. Ghassan, is currently receiving a scholarship from the fund which is helping him pursue a university degree in accounting. He represents what Al Aman Fund is all about, providing hope and a future to the orphans through education.
The orphans also heard from Mr. Ahmad Al-Khawas from Al Quds College, about what they expect from the graduates that they hire. Her Majesty talked to the orphans and stressed the need for them to excel in the fields that they have interests in, adding that having a vision and determination will help them achieve any goal they set their minds on.
Her Majesty also met with a group of female orphans, stressing to them about the importance of education, especially for girls saying: "a girl's education is her armor. It empowers her to better her society and family", encouraging the girls to pursue their interests and to invest their time in betting themselves and building their skills
The Queen reassured the gathered girls that they have Her Majesty's full support; in addition the private sector, Ministry of Social Development, and several other parties, for them pursue their higher education and lead successful careers in the future.
At the end of Her visit, Her Majesty met with a group of donors, volunteers and beneficiaries of Al Aman Fund. During the meeting, Ms, Maha Al Saqqa, Director of the Fund, gave a brief presentation about the Fund's latest campaign during the past holy month of Ramadan, to raise funds and awareness to their scholarship programs. The fund has thus far benefited more than a thousand orphans by providing orphans with post secondary education scholarships.
The Queen asserted that the cause of orphans should not be restricted to the month of Ramadan or any limited time period and such campaigns should be done all year round.
Her Majesty thanked the donors and the volunteers for their work and commitment to the Fund. Ms. Rana Dajani, a volunteer, talked to Her Majesty about her experience working with the orphans, and the fulfillment that she feels when she knows her work is making a difference in the lives of these children.
The donors present expressed their pride in supporting such a sustainable fund that provides long-term solutions and hope for orphans. A fund, that not only provides education, but combines it with practical and psychological training to guarantee that the orphan is ready to enter the work force with confidence and determination.
Featured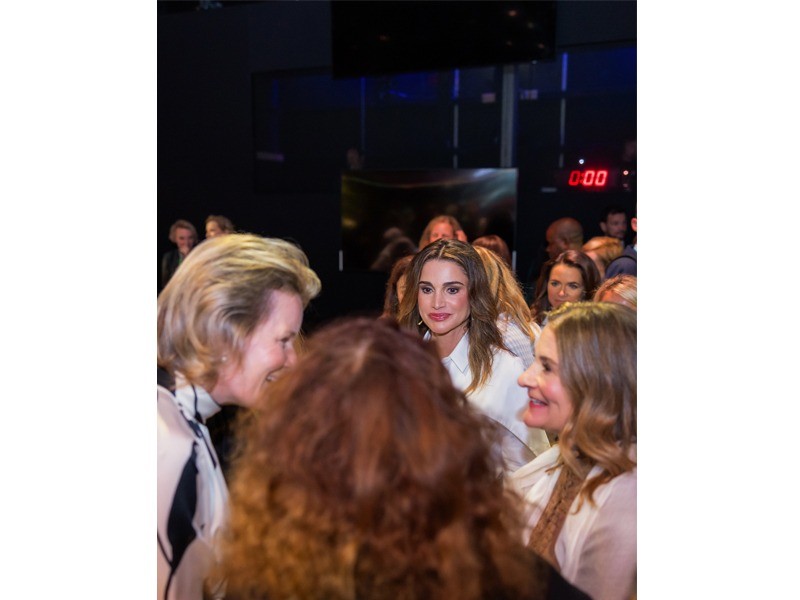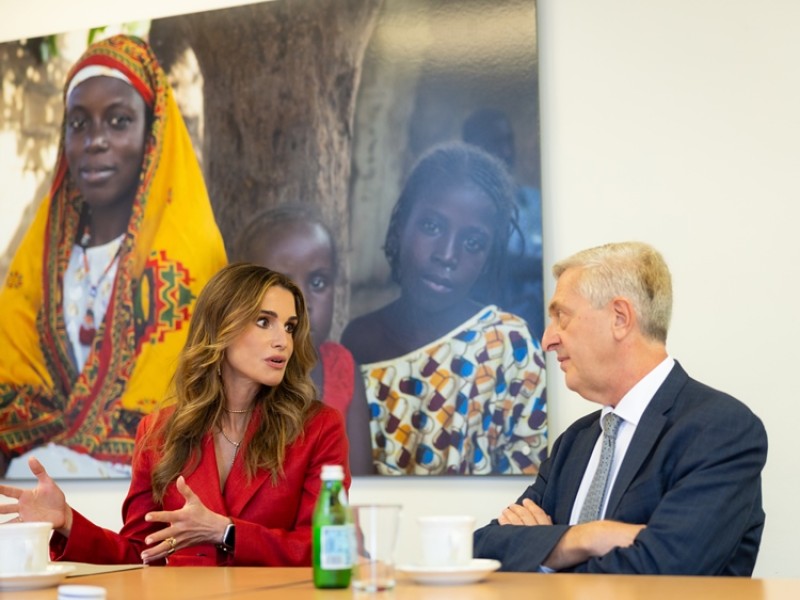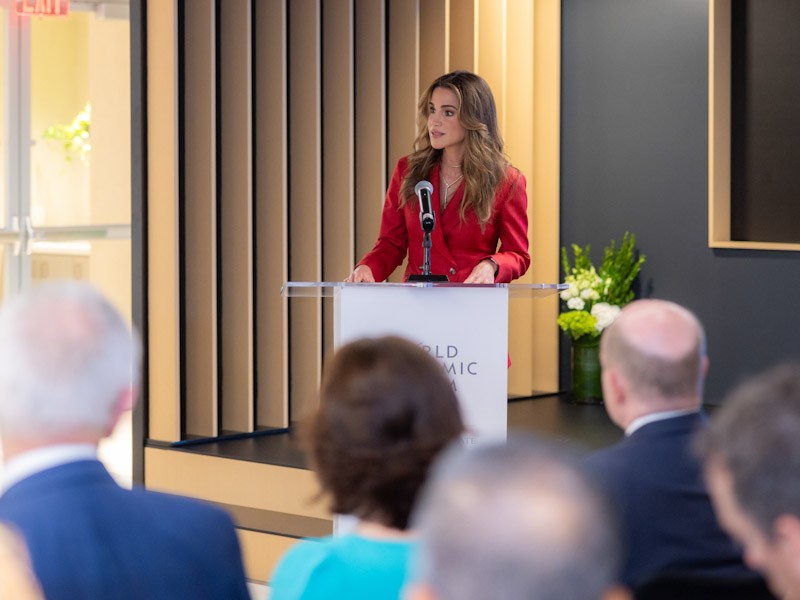 Queen Rania's official website
This website does not support old browsers. To view this website, Please upgrade your browser to IE 9 or greater
Your browser is out of date. It has known security flaws and may not display all features of this and other websites. Learn how to update your browser