Queen Rania Visits Charitable Society in Zarqa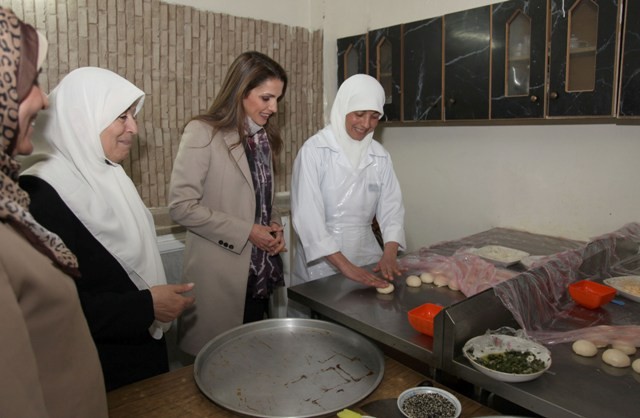 Her Majesty Queen Rania Al Abdullah paid a visit to Khawla Bint Al Azwar Society in Zarqa today and met with its board members and beneficiaries. Her Majesty also attended a meeting where she was briefed on the Jordan River Foundation (JRF) projects in Governorate of Zarqa.
Upon arrival, Her Majesty was received by Ms. Abeer Abu Slaih, Chairwoman of the Society and Ms. Aisha Khalfeh, Director General of the society. The Queen proceeded to a meeting with the board members of the society and a number of beneficiaries of the various training programs and lectures provided by the society.
The discussion focused on the society's success in creating employment opportunities for the local community and its women in particular. Her Majesty visited the "Plastic bags assembly workshop" which is one of the society's income generating projects. The Queen met the women beneficiaries who have managed to positively impact their lives and those of their families as a result of the cooperation between the society and a local factory.
Her Majesty toured the rest of the society's facilities, such as the computer lab and sewing workshop and met with the women working in the productive kitchen which produces and sells food products and provides a valuable source of income for the society and its beneficiaries. The society has linked with private investors who are committed to selling their products, in addition to outsourcing some of their work to those workshops.
Her Majesty commended the society for its efforts to focus on income generation, and capacity building for the local community, and moving away from the donor dependency model. Her Majesty also applauded the society members work to provide local women with close to home employment opportunities.
At the society's lecture room, Mr. Ghaleb Qudah, Deputy Director of JRF, gave a brief on the general interventions of JRF in Zarqa governorate. Her Majesty then proceeded to meet with the "Take My Hand" initiative youth beneficiaries along with the community based organizations (CBOs) which support it.
"Take My Hand" is a youth to work initiative implement by JRF. In coordination with the International Youth Forum (IYF), the Ministry of Social Development, JRF has trained and built the capacity of approximately 53 youth in the area of Zarqa (ages 15-24). Training programs were conducted to include soft skills that will enable youth to enter the job market, linking them with vocational training opportunities, and assisting where necessary in re–integrating school drop-outs back into the education system.
The youth briefed Her Majesty on their projects and the benefits they have gained through this program. In addition, the local CBOs talked about their partnerships with both the youth and JRF and how they have managed to assist in providing job opportunities for the youth.
Featured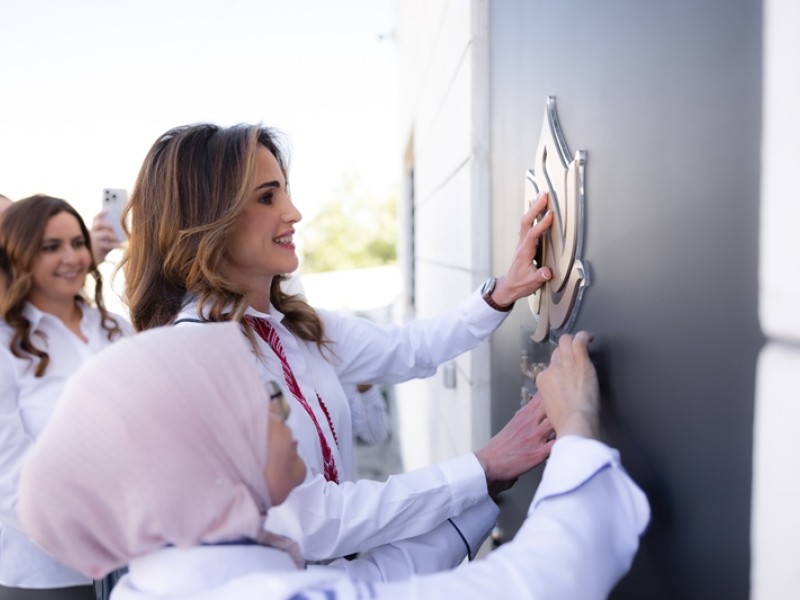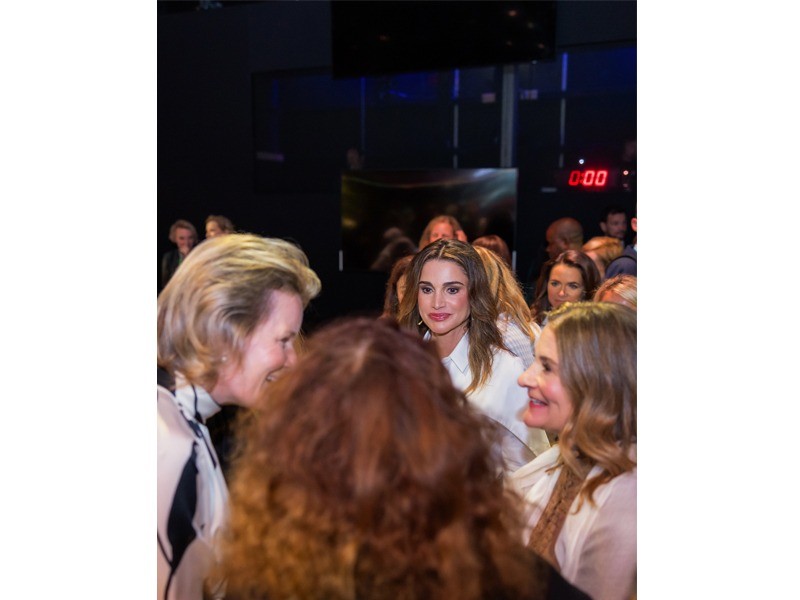 Queen Rania's official website
This website does not support old browsers. To view this website, Please upgrade your browser to IE 9 or greater
Your browser is out of date. It has known security flaws and may not display all features of this and other websites. Learn how to update your browser