Queen Rania Joins Forces with GSMA to Launch 1GOAL: Education for All Mobile Campaign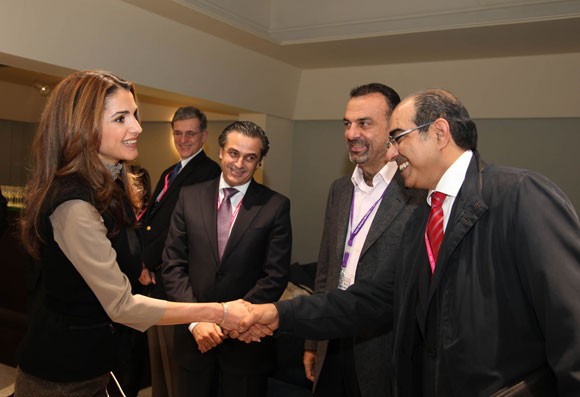 (Office of Her Majesty, Press Department- Barcelona) At the Mobile World Congress held in Barcelona today, Her Majesty Queen Rania Al Abdullah of Jordan joined forces with the GSMA, the mobile industry's leading institution, to announce the 1GOAL: Education for All Mobile Campaign in support of 72 million children still denied access to basic primary education.

As the world's largest ever cause-related campaign of its kind, the initiative brings together mobile network operators from around the world, football stars and FIFA, along with educational champions, celebrities, charities and campaigners to support 1GOAL – the legacy of the 2010 FIFA World Cup South Africa.

"We are grateful for the GSMA's leadership and partnership in creating this campaign," said Her Majesty Queen Rania, co-founder and global co-chair of the 1GOAL initiative.

"I want to thank each and every one of you here today who has joined the 1GOAL team and who'll reach out to subscribers with a message, an app, or a widget," added Queen Rania at the event attended by over 1, 600 mobile professionals, industry executives and media representatives.

Along with 1GOAL, the mobile campaign coordinated by GSMA will leverage the popularity of the World Cup to petition global leaders to meet the UN's 2015 target date for achieving universal education.

As part of an effort to demonstrate that universal education is a universal demand, operators serving more than 1 billion mobile users will provide a platform for people and football fans globally, to sign up to 1GOAL via a host of mobile response mechanisms.

Speaking at the event, Rob Conway, CEO of the GSMA, said: "Our board has recognized the role, responsibility and reach of mobile in harnessing global support for universal education, a critical part of the UN's mission to eliminate world poverty."

"As a result, today we announce a collaborative campaign that is unprecedented in our industry, utilizing the scale of the world's largest communications medium to make a practical difference to the future for millions of children in the world," Conway added.

Also today, Aaron Mokoena who flew in from South Africa for the announcement said: "As the South African team captain and on behalf of all of my team, and the children of Africa, thank you to the global mobile companies that have signed up so far to support 1GOAL. This will be the year that the mobile fraternity and football joined hands for the greatest of events, and the greatest of causes; Education for All."

Attending the event today, President of FC Barcelona, Joan Laporta also committed his team's support to the event and to the 1GOAL campaign.
During the keynote address at the Congress, Queen Rania recognized the power and increase in mobile communication technology, citing Africa's 1000% increase in mobile subscribers in just ten years and the GSMA's growth rate of over 1000 subscribers per minute, suggesting that the way mobile phones and text messages are being used today, is revolutionizing societies and boosting economies as well as transforming the way we tackle humanitarian crises and aid efforts.

"Today, the mobile telephone is not just a means for talking, texting and keeping in touch," said Queen Rania. In the aftermath of the Haiti earthquake, mobile phone technology was not only effective in rallying masses and raising money, but also in saving lives and reconnecting loved ones, she added.

However, Her Majesty noted that, mobile phones are also transforming health, banking and agricultural sectors in many developing countries, but, as yet, their potential in the education sector was still to be realized.

As a global education advocate, Queen Rania urged operators all over the world to leverage their research and innovation tools to scale up mobile technologies and learning:

"I want you to be the institution that makes m-learning massive, and turns it into a force for dynamic educational impact," stated Queen Rania.

Mobile-learning, often referred to as "anytime, anywhere" learning, widens educational opportunities for children, Her Majesty explained, by providing schooling services in areas where traditional education aid cannot reach, like rural villages and conflict zones.

Citing examples of pioneering m-learning services offered in countries like Kenya, for example, where mobile operators have launched an application where kids can take quizzes in maths and science, Queen Rania further underscored the advantages of introducing this kind of technology to support the learning process in the classroom.

Further calling on industry leaders to connect all children to a network of knowledge which ensures "digital justice," Her Majesty encouraged attendees to re-imagine the potential of m-learning, especially in emerging markets.

"Imagine UN peacekeeping tanks whose ammunition is mobiles loaded with lessons," Her Majesty envisioned.

"We don't need the smartest, most expensive technology to create change. We need a lot of cheap phones. We need infrastructure in hard to reach places. And we need you to work together," added the Queen.

"Think phone-aid. Think phone-anthropy," Her Majesty told the attendees as she pointed to the advantages of having lessons delivered to mobile phones enabling kids everywhere to study schoolwork virtually.

The 1GOAL mobile campaign will comprise a host of mobile communications tools, including mobile advertising, applications and messaging as well as innovative football related content. Launching on April 20th, it will run until the World Cup final in South Africa on July 11th- calling on football fans around the world to ensure every child has the opportunity to go to school by 2015.

Mobile operators backing the campaign include: AT&T Wireless, Axiata Group Berhad, Bharti-Airtel, Hutchison 3 Group, KT, MTN, NTT DOCOMO, Inc., Orascom, SingTel Group, Smart Communications, Inc. SK Telecom, SOFTBANK MOBILE, Vimplecom, which together serve more than 1 Billion mobile users. Additionally operators including Batelco Group of the Middle East, CSL of Hong Kong, Mobitel of Sri Lanka and Umniah of Jordan have joined the 1GOAL Mobile campaign in recent days.

Featured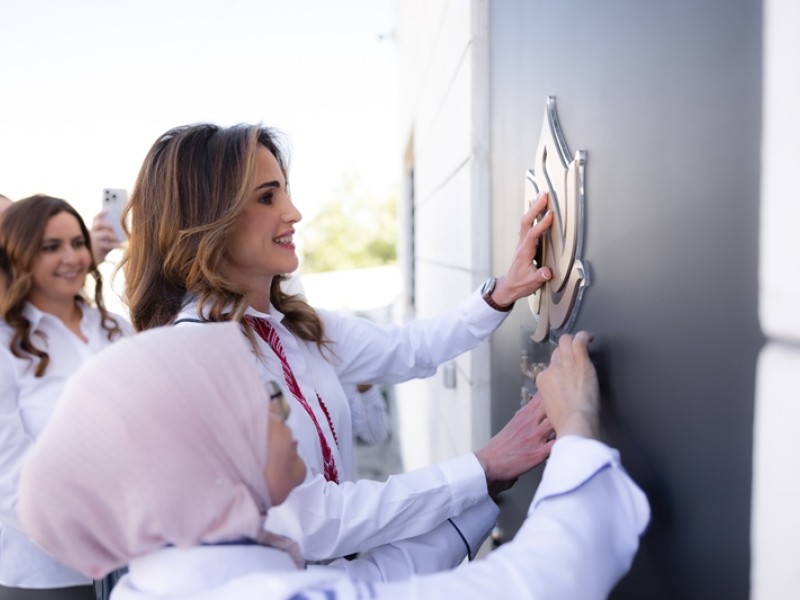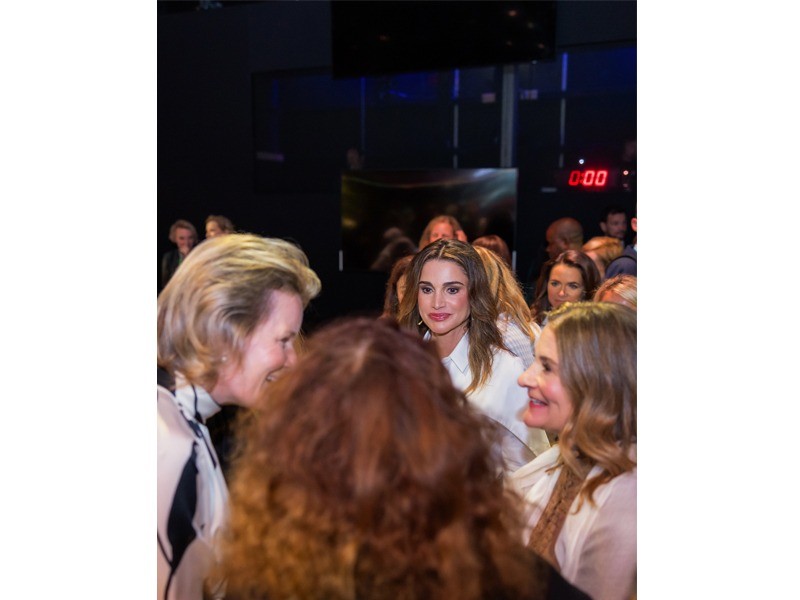 Queen Rania's official website
This website does not support old browsers. To view this website, Please upgrade your browser to IE 9 or greater
Your browser is out of date. It has known security flaws and may not display all features of this and other websites. Learn how to update your browser