Queen Rania Attends Launch of Youth: Work Jordan Program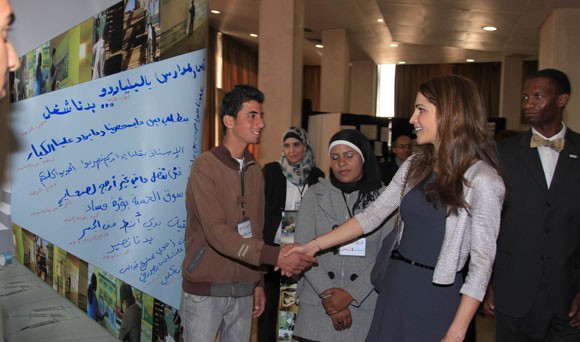 (Office of Her Majesty, Press Department- Amman) Her Majesty Queen Rania Al Abdullah on Tuesday attended the launch of the Youth: Work Jordan (YWJ) program, an initiative developed in partnership with the International Youth Foundation (IYF) to support the long-term development of young Jordanian people.

Launched under the Patronage of Her Majesty Queen Rania, the program is a five-year, youth-led and community-based initiative aimed at improving livelihoods and bridging the gap with the labor market by providing life, technical and entrepreneurial skills to young Jordanians.

The first phase of the program, to be implemented over the next two years, seeks to boost employability and civic engagement of Jordanian youth across six communities: East Amman, Zarqa, Irbid, Russeifa, Ghor and Ma'an.

With funding from USAID, IYF is working with the Ministry of Social Development (MoSD) and Jordanian NGOs to improve social services for youth in the targeted neighborhoods.

Queen Rania, who attended the launch along with 300 Government representatives, the private sector, and the NGO community, watched a short documentary film which introduced the program at the event and highlighted challenges faced by youth in different neighborhoods across the Kingdom.

The film also spotlighted YWJ's core activities and objectives, as well as the roles of the program's key partners and stakeholders which also include, The Jordan River Foundation (JRF), JOHUD, Al Farouq and the Jordan Career Education Foundation.

Following the introductory film, youth participants from YWJ's target neighborhoods used music, humor and artistic visuals to express their needs and aspirations and reflect the everyday hardships they face.

Also at the event today, Queen Rania interacted with participants and NGO's in four "community-model neighborhood booths" to learn more about the proposed interventions.

As youth reflected on their vital role in the development and implementation of the overall program, one participant said: "We can build, we can plant, we can be creative, we can invent, but one hand alone cannot clap. That's why we need your support."

Youth leaders also showcased small community development projects they started-up with YWJ in their neighborhoods, and discussed their dedication, commitment and plans for the program as members of YWJ youth committees.

Founded in 1990, IYF aims to empower youth to be healthy, productive, and engaged citizens. IYF operates in Latin America, Middle East and North Africa, North America, Africa, Asia-Pacific and Europe. Their program activities focus on four core areas: education, employability, leadership and engagement, and health awareness.
Featured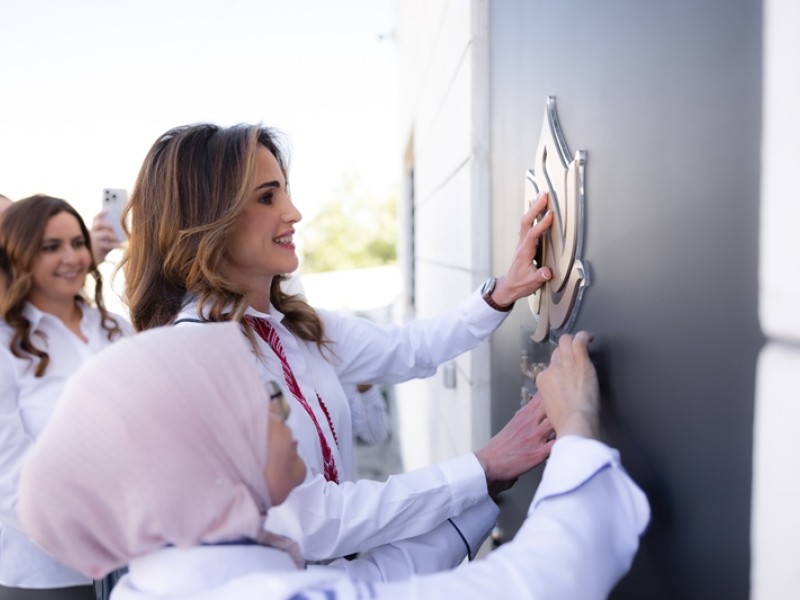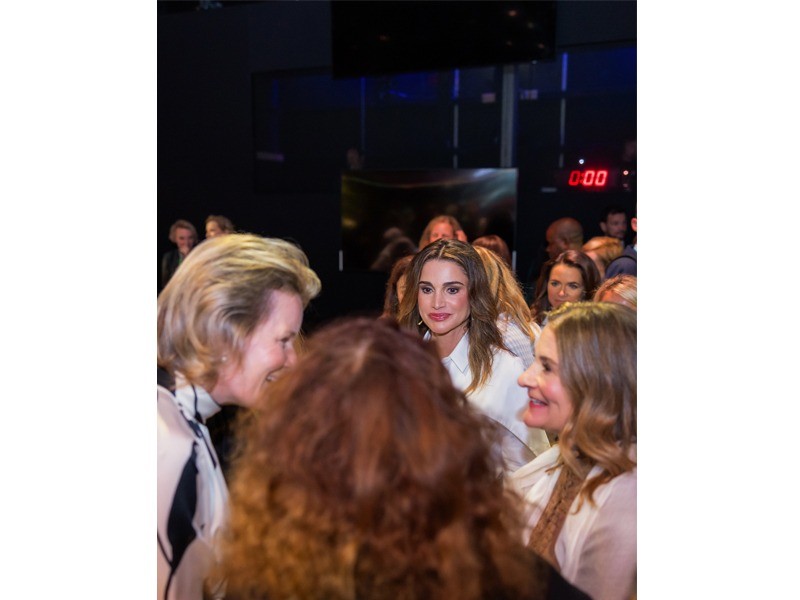 Queen Rania's official website
This website does not support old browsers. To view this website, Please upgrade your browser to IE 9 or greater
Your browser is out of date. It has known security flaws and may not display all features of this and other websites. Learn how to update your browser