In Davos, Mayor of Milan Honors Queen Rania Ahead of Milan EXPO 2015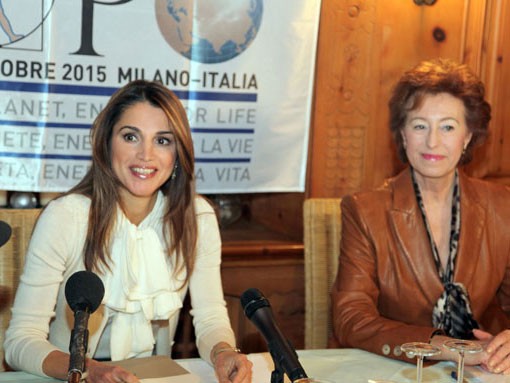 (Office of Her Majesty, Press Department- Davos) Over the next five years, the city of Milan, which has been selected as the host of the EXPO 2015 world exhibition, will also become a hub for addressing women's issues across the world, thanks to the "2015: Women and EXPO" project launched on Friday at the World Economic Forum in Davos, Switzerland.
During the inaugural board meeting of the women's project, Mayor of Milan Letizia Moratti, nominated Her Majesty Queen Rania as Honorary President of the project's Advisory Board in recognition of her commitment to supporting women's empowerment globally.
Attending the first board meeting Friday, Her Majesty expressed appreciation for the nomination, and took the opportunity to thank Members of the Board for their dedication to supporting women across the world.
Addressing leaders from different sectors, including government, the private sector, and civil society, Queen Rania reaffirmed the significance of education to provide solutions and spark action "in a world hungry for change."
Queen Rania, who has been outspoken on the need to promote cross-cultural understanding and dialogue, also stressed the need to address mindsets and cultural traditions which limit the possibilities for women to be equal partners in progress, especially in the Middle East.
Also at the meeting, Her Majesty reiterated the importance of projects that give women greater power and voice to boost productivity, build prosperity and increase their participation in the economic and social development of their communities - issues which the EXPO's overarching theme, "Feeding the Planet, Energy for Life" will address in the forthcoming period.
Building on this premise, Queen Rania added: "When we think about the EXPO's theme, let's remember, who feeds the planet? Women. Who cares for families? Women. And who's at greatest risk when food prices rise when disasters strike when water and fuel are in short supply? Women and their children."
The International Advisory Board, of which Her Majesty is President along with Mayor Moratti, will act as a high level advocacy group which will recommend projects to the EXPO's scientific and expert committees, who will be lobbying the EU Commission and the World Bank for funding over the next five years.
A special Pavilion for Women dedicated to the development programmes supported by the "2015 Women and EXPO" project will be constructed at the Milan Exposition.
Other Board members attending the meeting included Emma Bonino, Vice President of the Italian Senate and Vice-President of the Advisory Board; Josette Sheeran, Executive Director of the World Food Program; Cherie Blair, President of the Loomba Trust and of the Cherie Blair Foundation for Women; Diana Bracco President of Expo 2015 S.p.A and President and CEO of Bracco Group, Sheikha Lubna bint Khaled Al Qasimi, Minister of Economy of the United Arab Emirates; Stefania Prestigiacomo Italian Minister of the Environment, and Ngozi Okonjo-Iweala, Managing Director of the World Bank.
Featured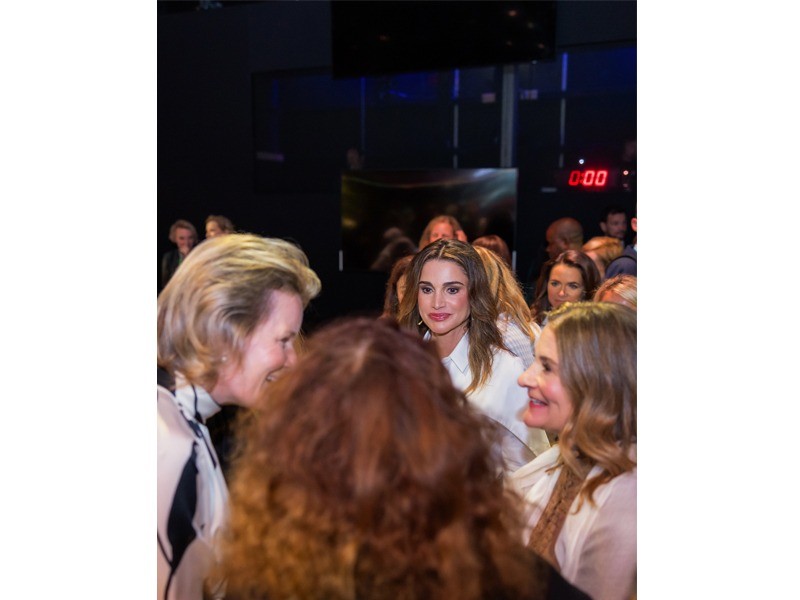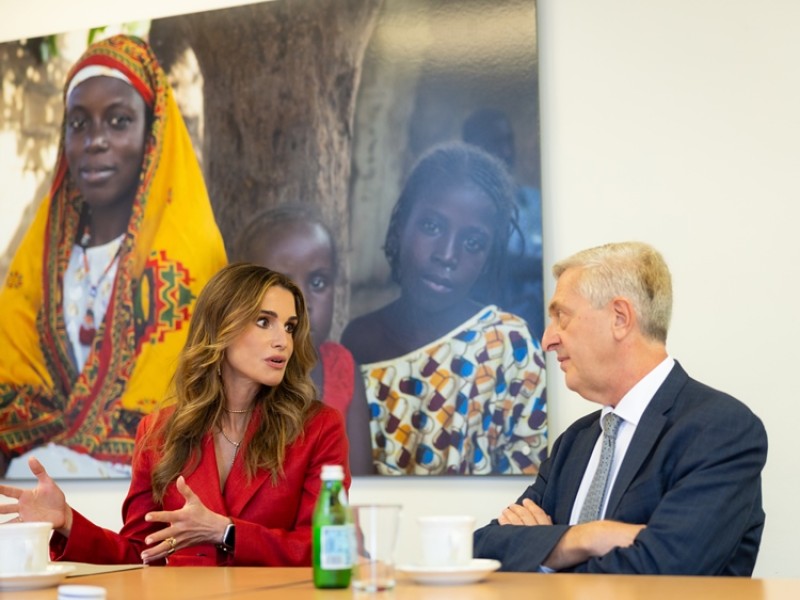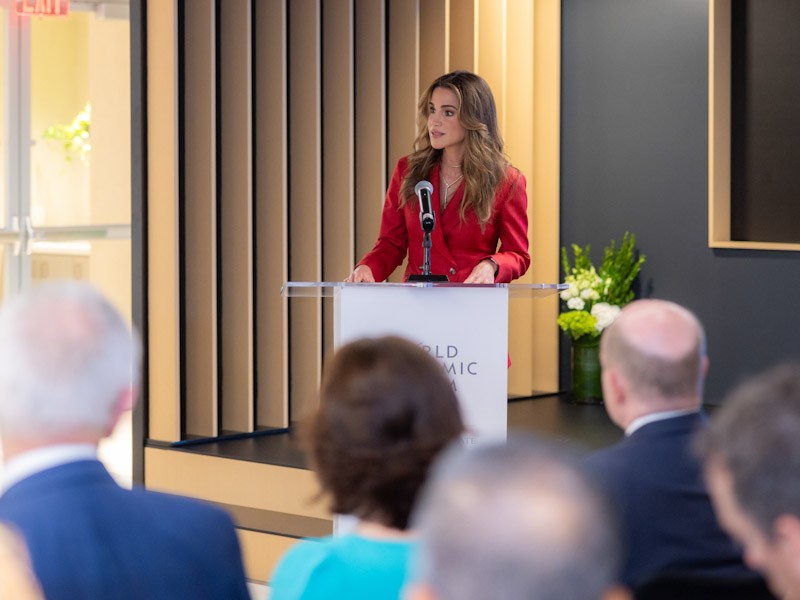 Queen Rania's official website
This website does not support old browsers. To view this website, Please upgrade your browser to IE 9 or greater
Your browser is out of date. It has known security flaws and may not display all features of this and other websites. Learn how to update your browser