Queen Rania Meets Nelson Mandela and Graca Machel in South Africa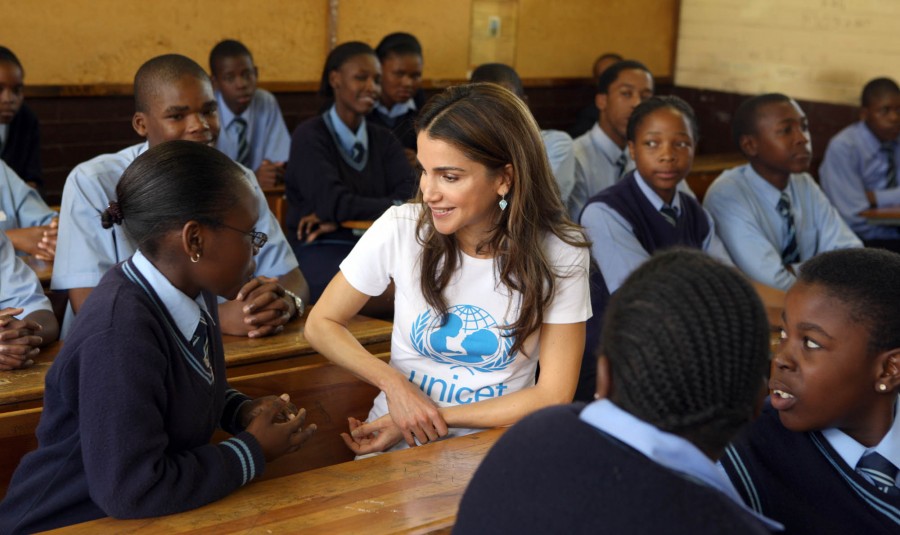 (Office of Her Majesty, Press Department- Johannesburg) Starting a three-day working trip to Johannesburg, South Africa, Her Majesty Queen Rania, on Thursday, met with the South African statesman and Nobel Prize laureate Nelson Mandela and his wife, Graca Machel.
During the meeting, members of the Nelson Mandela organizations briefed Her Majesty about the various legacy projects currently underway, including the planned Nelson Mandela Children's Hospital, which will be one of three such facilities in all of Africa.
Following the meeting, Her Majesty Queen Rania went on to visit the Phefeni Secondary School in Soweto, where UNICEF and the South African Ministries of Education and Health support the "Girls and Boys Education Movement" (GEM/BEM) dedicated to bringing about positive change in the lives of African youth.
Upon Her Majesty's arrival at the school, the vitality and power of African drums, traditional dancing and singing erupted in a colorful and lively celebration in honour of the Queen. As music in Africa is entrenched in everyday life and is an incredible source of communication, Her Majesty joined local women and children who were eager to demonstrate a few steps of their wonderfully empowering dance.
In her role as UNICEF's Eminent Advocate for Children, Her Majesty then met with UN representatives and school teachers who explained how GEM/BEM programmes promote girls empowerment by responding to three inter-related threats to girls' education: gender inequality, violence in schools and the impact of HIV/AIDS.
In an effort to eliminate gender biases and discriminatory policies within the school, GEM/BEM also encourages youth's participation in clubs which include boys as 'strategic partners' in the organization of school-based gender-sensitive activities.
During the visit, Queen Rania asked children what they learned from the program and how GEM/BEM positively changed their attitude towards their peers. Her Majesty listened to the children's experiences about their partnerships with boys and girls and congratulated them for being such active participants of a fundamentally "forward thinking" initiative.
After the visit to the Phefani School, which is located across the street from President Mandela's former residence and Desmond Tutu's current house - Queen Rania headed to the "Kid's Haven" shelter situated in Gauteng Province.
In partnership with the Nelson's Mandela Children's Fund (NMCF) and the Oprah Winfrey Angel's Network in Africa, "Kid's Haven" supports over 300 children between the ages of 6-18 who have been abused, abandoned or have spent most of their life living on the streets.
Queen Rania was welcomed by Mpaki Pule, Director of the Nelson Mandela Foundation, who briefed Her Majesty on the rehabilitation services provided by the centre. Touring the shelter's facilities, Her Majesty visited the "Bridging School," the "Multi Purpose Centre," which houses dormitory style accommodation and the "Village."
Ms. Pule explained the rehabilitation process can last a period of 6 months depending on the requirements of the child. Life skills and therapeutic programmes are also conducted with all children on a weekly basis and include music, drama and art therapy.
Her Majesty then visited the "Village" which consists of six homes accommodating 16-20 children per unit including a library, kitchen and recreation room. Accompanied by two girls, Queen Rania stopped by the "Young Girls House" where she attended a brief musical performance organized for the occasion.
Additional services offered by the Kid's Haven include a "Drop in program" which caters for children who are not yet committed to rehabilitation and still live on the street. Peer recruiters assist in introducing new children to the shelter providing them with two meals a day, blankets and clothing.
The Kids Haven shelter is part of the Nelson's Mandela Children's Fund (NMCF), originally established in 1995 by former President Mandela as a grant-making organization promoting a humanitarian response to the plight of South Africa's children and youth. After an extensive evaluation of its portfolio of projects, NMCF later became a funding development agency seeking
Featured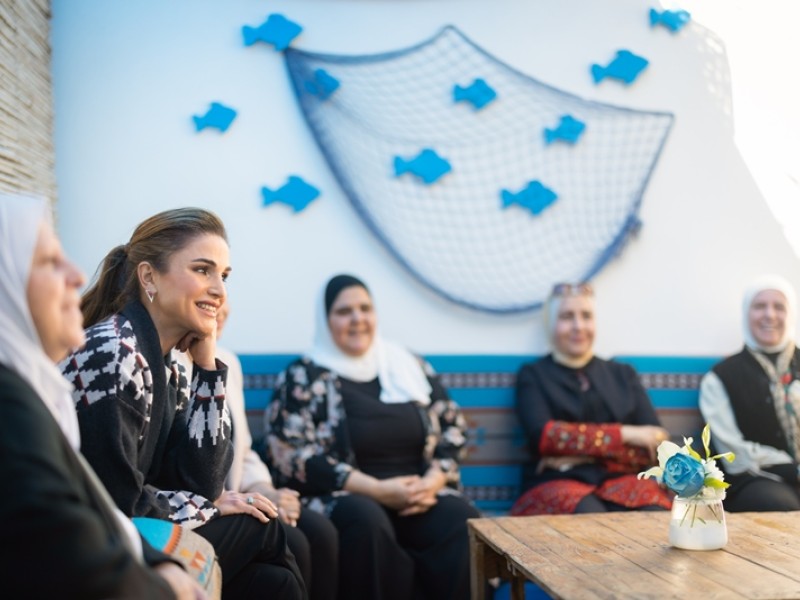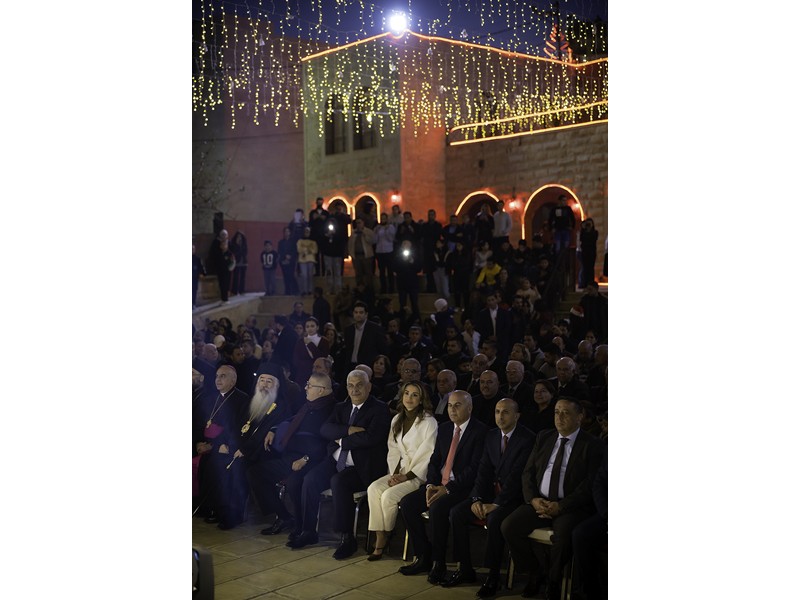 Queen Rania's official website
This website does not support old browsers. To view this website, Please upgrade your browser to IE 9 or greater
Your browser is out of date. It has known security flaws and may not display all features of this and other websites. Learn how to update your browser