Queen Rania Inaugurates Teachers Academy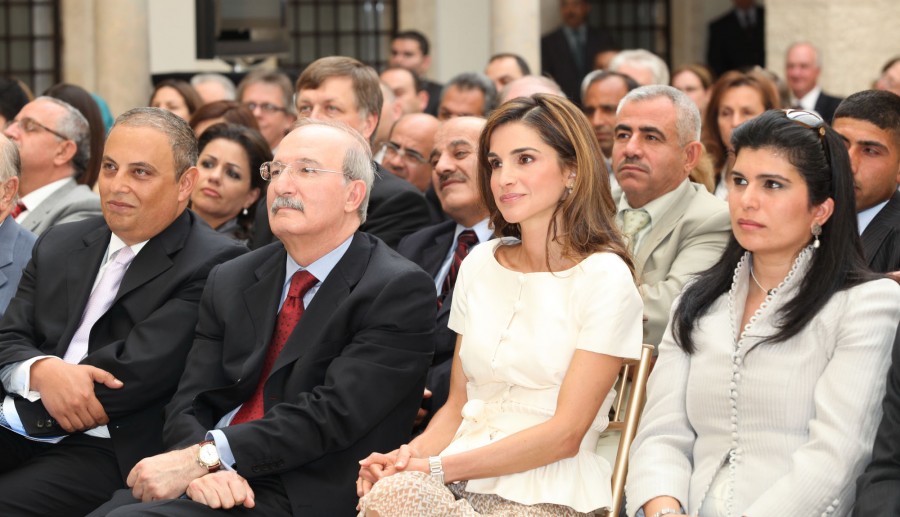 (Office of Her Majesty, Press Department - Amman) Her Majesty Queen Rania Al Abdullah, today, launched the Queen Rania Teacher's Academy (QRTA), which seeks to build increased capacity for supporting instructional improvement in Jordan and the region through a partnership with Columbia University's Teacher's College. (TC)
During the inauguration, Her Majesty Queen Rania highlighted the importance of investing in high-quality professional development to foster teacher growth and offer students learning opportunities that prepare them to meet world-class standards.
"Today, as boundaries blur and travel increases, a son of Jordan not only competes for a job with his fellow Jordanians, but with highly qualified people in the global marketplace. This should encourage us to pursue excellence, because Jordan always strives to provide the best opportunities for her people," highlighted Her Majesty.
The ceremony was attended by several dignitaries including Princess Sumaya Bint Al-Hassan, Prime Minister Nader al-Dahabi, President of the Senate Zaid Al-Rifai, Royal Court Chief, Nasser Lawzi, Minister of Education H.E Walid Maani, President of the Islamic Development Bank H.E Ahmed Ali, and former Prime Ministers, Ministers and Senators.
Queen Rania also expressed hope that the Teacher's Academy would shed new light into pedagogy, reigniting those qualities and values that have historically made the teaching profession a most respected and prestigious occupation.
"Years ago in the Arab world, the job of being a teacher went beyond merely passing information to students; rather, a teacher was his students' guide, inspiration, and counselor," said Queen Rania.
Her Majesty then briefly described the Academy's professional development programs which will be implemented in close cooperation with a range of regional and Jordanian educational partners through the support of Columbia University's Teachers College. (TC)
QRTA's outreach activities are primarily intended to strengthen teacher quality in Jordan and seek to train a new generation of teachers who will eventually form a network of educational experts.
Over the next five years, QRTA and TC aim to establish school networks for instructional improvement which will focus on a particular content area such as English or Science. The networks will bring together a team of teachers from each school, who will receive professional development and work as a professional community to implement the new strategies and share their experiences with other colleagues in their school.
"Through this Academy, we aim to seek and form exceptional teachers and make them the best they can be, so that they can return the profession to its halcyon days, where teachers are, once more, the most respected and prestigious members of society," added Her Majesty.
Following Her Majesty's remarks, a brief presentation highlighted QRTA's activities in an overview which anticipated the role the institution will play in enhancing educational reform in Jordan.
At the event, also attended by Safwan Masri, Director of the Columbia Global Centers | Amman, Her Majesty listened to four Jordanian public school teachers who spoke passionately about their experiences, challenges and benefits achieved from their teacher's training courses.
In a brief account, Rajaa Al-Khatib, an eleventh grade school teacher, told the audience how she motivated her 11th grade students to write personal journal entries, inspired by a TESOL course she was enrolled in at QRTA.
In an effort to improve their writing skills, the teacher explained how she managed to overcome her classes' initial skepticism, establishing a one-on-one relationship based on mutual trust, which encouraged students to write freely.
During a brief tour of the Academy's premises, Queen Rania interacted with a Multimedia Exhibit, which showcased a map of the School Networks' Program- featuring progress in selected schools as well as a visual projection of the Program's future developments. Through the Pre-Service Induction Program Multi-Media Exhibit, Her Majesty then visualized the strategy, process, and outputs of the induction program designed for new teachers.
After the opening ceremony Queen Rania witnessed the signing of a Memorandum of Understanding between QRTA, Columbia University and the Teacher's College.
QRTA, established as an independent entity in 2008 under the auspices of the Jordan Education Society, currently includes induction programs for new teachers and principals in Arabic, English, Mathematics, Science and generalist teaching (grades 1-3). The courses also focus on leadership training and provide in-depth workshops and classroom experiences for teachers to attend prior to their employment.

Featured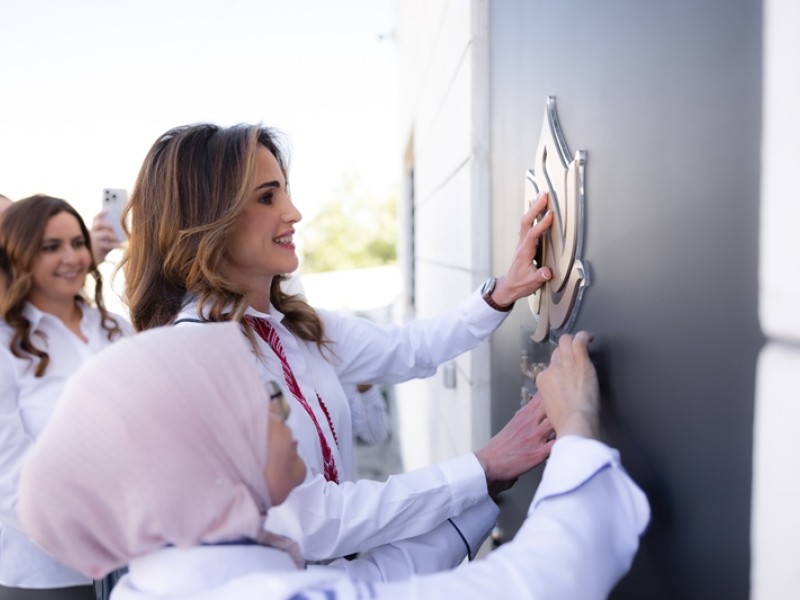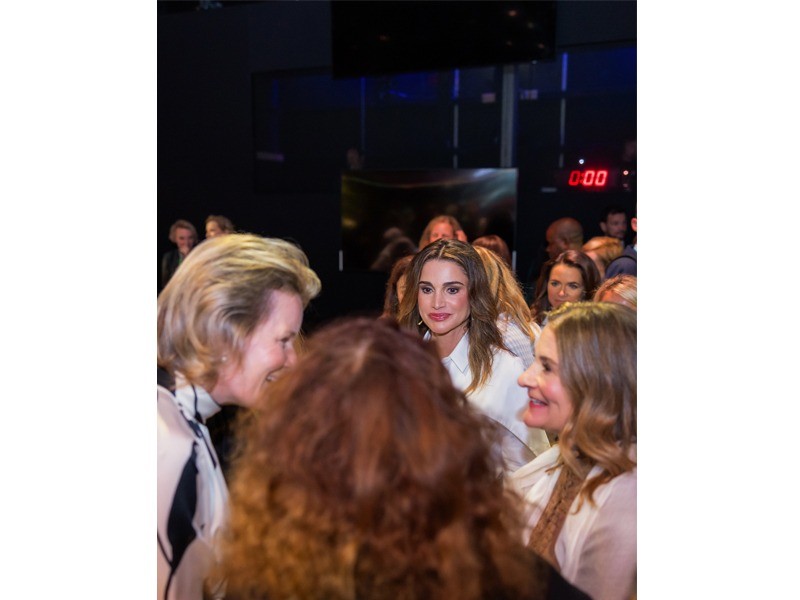 Queen Rania's official website
This website does not support old browsers. To view this website, Please upgrade your browser to IE 9 or greater
Your browser is out of date. It has known security flaws and may not display all features of this and other websites. Learn how to update your browser