Orphans Mark Queen Rania's Birthday with Unique Trip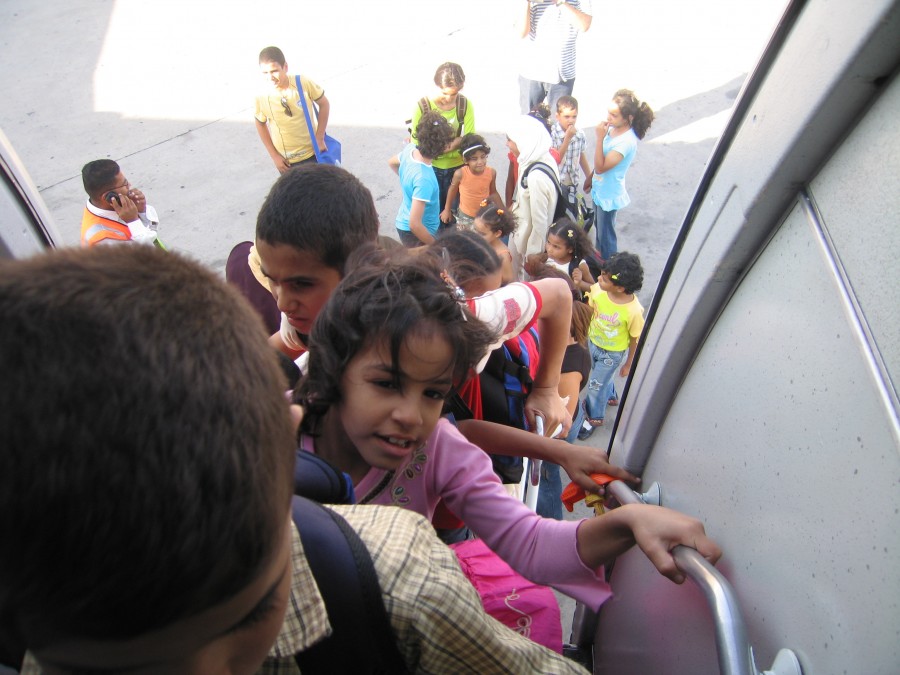 (Office of Her Majesty, Press Department - Amman) A group of orphaned children enjoyed a unique experience on what was their first ever plane ride on board a Royal Jordanian aircraft heading from Amman to Aqaba.
The trip, which included children, aged 6 to 13 years, from the SOS Villages in Amman, along with their supervisors, came about after Her Majesty Queen Rania Al Abdullah had met them at one of the interactive activities at Queen Rania Park, a facility of the Greater Amman Municipality (GAM), in Um Nuwara, last month.
During that event, Queen Rania had joined them in a candid discussion about their hopes and aspirations, with several of them illustrating their thoughts on drawings, which included sketches of planes. This had prompted Her Majesty to ask them if they had ever seen a plane before, to which they replied with a no. The Queen then asked for a trip to Aqaba to be arranged, as a new educational experience from which the children can benefit.
The trip to Aqaba, which coincided with Her Majesty's birthday, included a one-night stay in the Red Sea resort, along with a tour of its main touristic sites and a glass-boat ride.
The children also enjoyed a visit to the Aqaba Gateway, which His Majesty King Abdullah II had inaugurated in 2004. They also had the opportunity to watch a documentary film on Petra, which had recently been voted as one of the New Seven Wonders of the world, as well as other touristic and historical sites such as the Dead Sea, Jerash, Aqaba and Wadi Rum, amongst others.
As part of their recreational activities, the children, who were joined by several others from the SOS Village in Aqaba, also drew birthday greeting cards for Her Majesty on the occasion of her birthday.
As part of her continuous work in support of orphans, Queen Rania launched the Al Aman Fund for the Future of Orphans in 2003 to provide orphans who have graduated from orphan care centers with support that enables them to become active and productive members of society. The Fund, which was institutionalized in 2006, has now grown to include 44 beneficiaries – up from the 17 orphans who were initially awarded scholarships in 2005. Called "security" in Arabic, it helps secure tuition and living expenses for the orphans' higher education.

Featured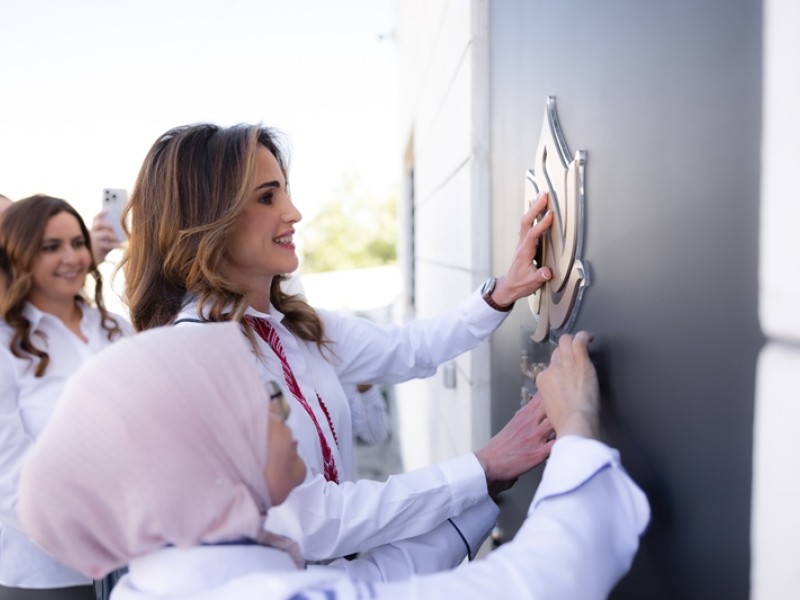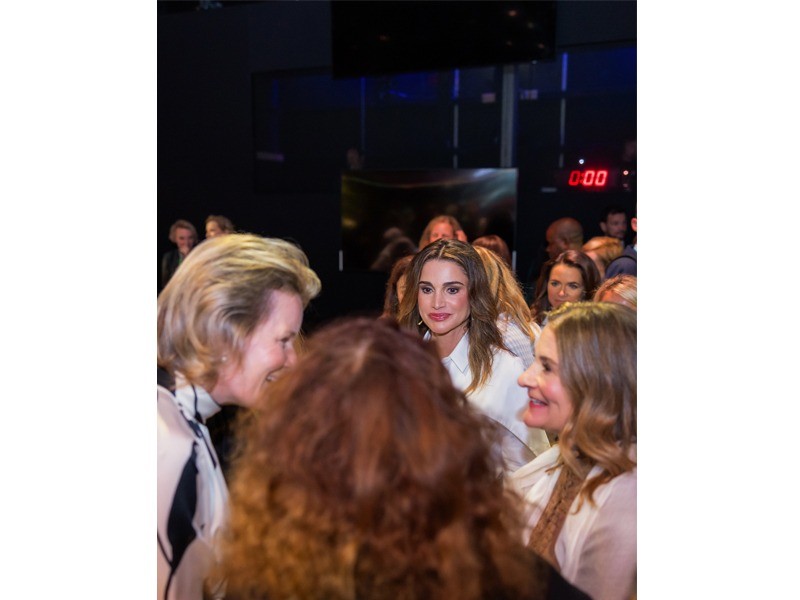 Queen Rania's official website
This website does not support old browsers. To view this website, Please upgrade your browser to IE 9 or greater
Your browser is out of date. It has known security flaws and may not display all features of this and other websites. Learn how to update your browser