Columbia Global Center Launched in Amman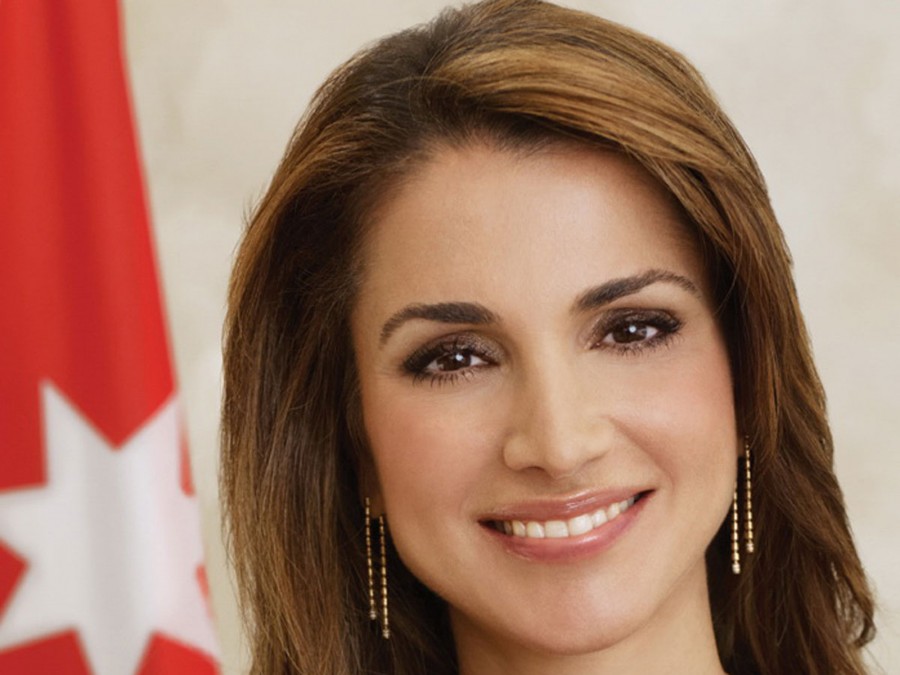 (Office of Her Majesty, Press Department - Amman) In a concerted effort to deepen its extensive global perspective, Columbia University today launched the Columbia Global Centers | Amman under the Patronage of Her Majesty Queen Rania Al Abdullah.
The Amman Center is among the first of a network of centers around the world to promote and facilitate international collaborations, new research projects, academic programming and study abroad. The purpose of these centers is to allow the University's faculty and students to learn more about the world and help devise new solutions to global problems.
In the opening address at the ceremony, Queen Rania highlighted the significance of Columbia's presence in the region stressing that"it embodies the most sacred tenet of the academic world: that knowledge and ideas are for all humanity; that academia has no borders."
Her Majesty also noted the centre will "build a new landmark on the academic landscape which will help to transform Jordan into a hub of intellectual activity."
"As we strive to learn more about the world, we will bring it closer together. And, as we grow more aware of what surrounds us, we will become more tolerant of each other," continued Her Majesty.
In a morning press briefing, President Bollinger; Kenneth Prewitt, vice president of Columbia Global Centers and Safwan Masri, director of the Columbia Global Centers | Amman explained the Amman Center will facilitate new partnerships throughout the Middle East acting as a hub for intellectual exchange by engaging both faculty and students in meaningful programmes.
"We are trying a different model from the 'branch campus' strategy," said President Bollinger. "Our goal is not to replicate the kind of instruction we can offer in New York; we are here to learn by focusing on research projects and partnerships with local universities, organizations, and governments that can have an impact on both local needs and global challenges faced by many nations and regions."
During the visit, Her Majesty also toured the centre's facilities and met with trainees who completed social training courses which include the University's School of Social Work which offers training programs for front-line social service workers and managers in Jordan to share new methodologies and learn about local challenges.
Other programmes include the Columbia Teachers College which has been working for almost two years to upgrade the skills of public school teachers in Jordan in partnership with Her Majesty Queen Rania Al Abdullah. Furthermore, Queen Rania joined students and faculty from Columbia's Graduate School of Architecture, Planning, and Preservation to discuss a restoration initiative aimed at preserving a historic site in downtown Amman.
Prior to the conference, Her Majesty chaired the inaugural Advisory Board Meeting where members discussed CUMERC's strategy and programmes as well as innovative methodologies needed to tackle 21st century challenges such as sustainable development, climate change and education.
His Excellency Prime Minister Nader Dahabi, in remarks this afternoon, noted that hosting the new Columbia initiative advances Jordan's commitment to improving the nation's education system. He added that, like any good teacher, he was giving a homework assignment to Columbia to generate even more ideas for future partnerships. "We want more collaboration. Together we will create labs for problem-solving."
After Her Majesty's opening remarks, a panel of experts discussed sustainable development in the Middle East. The panel featured Rajenda K. Pachauri, director of the U.N. Intergovernmental Panel on Climate Change, which shared the Nobel Prize for peace in 2007; Jeffrey D. Sachs, director of Columbia's Earth Institute; Sheikh Salem Bin Khalid Al Qassimi, associate planner for the Abu Dhabi Urban Planning Council in the United Arab Emirates; and Alessandra Giannini, associate research scientist at Columbia's Earth Institute.
"We're at a juncture when the global economy is expected to contract for the first time in more than 60 years, and nations are starting to retrench in protectionist mindsets," said Safwan Masri, director of the Center. "We can't afford that type of isolation because the challenges we face—political, economic, and environmental—require truly global solutions, and they require smart people to work together in entirely new ways. And that's what we hope to do here in Amman. That's the model of the Global Centers."
Later in the afternoon, there was a panel discussion surveying perspectives on the Obama presidency, moderated by Rashid Khalidi, professor of Arab studies at Columbia. Joining the discussion are Alan Brinkley, provost of Columbia; Lisa Anderson, provost of American University in Cairo and former dean of Columbia's School of International and Public Affairs; Daniel C. Kurtzer, former U.S. ambassador to Egypt and to Israel, and current chair of Middle East studies at Princeton; and Jim Muir, BBC's Middle East correspondent.
The Amman center will leverage the university's diverse intellectual capacities from across the liberal arts and professional schools, including independent Columbia affiliates Teachers College and Barnard College. Another Columbia Global Center officially opened this week in Beijing, China. To maintain and build on its already active international presence, Columbia envisions the future establishment of four to six additional research centers abroad in the years ahead.
Columbia Global Centers are being established with the goal of encouraging new collaboration across academic disciplines at Columbia and with other universities. Some of the research and scholarly initiatives will be regionally focused; others will involve multiple centers, and in some instances the full complement of centers will be engaged across many continents. The centers are also intended to support a significant expansion of opportunities for Columbia students and researchers to do work abroad, with the flexibility to pursue long or short term projects.
About Columbia University
A leading academic and research university, Columbia University continually seeks to advance the frontiers of knowledge and to foster a campus community deeply engaged in understanding and addressing the complex global issues of our time. Columbia's extensive public service initiatives, cultural collaborations and community partnerships help define the University's underlying values and mission to educate students to be both leading scholars and informed, engaged citizens. Founded in 1754 as King's College, Columbia University in the City of New York is the fifth oldest institution of higher learning in the United States.


Queen Rania's official website
This website does not support old browsers. To view this website, Please upgrade your browser to IE 9 or greater
Your browser is out of date. It has known security flaws and may not display all features of this and other websites. Learn how to update your browser