Real Time Web for Real World Change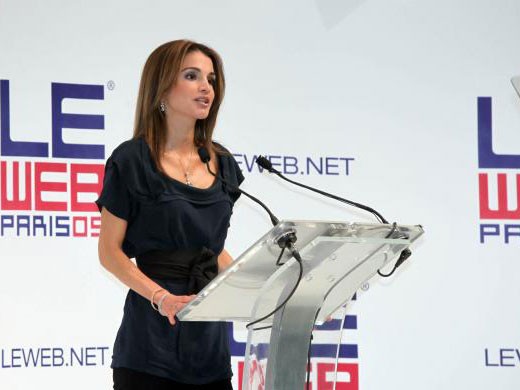 After I tweeted, not long before I was to go on stage, I heard my name being called. I walked out and there in front of me were about 2,500 people and just as many laptops. Even though the venue previously functioned as a city morgue, the room was bustling, the atmosphere electrifying.
This was Le Web '09, the largest and edgiest conference in Europe for all things digital. Attending were all the big names and soon-to-be big names of the online world. The conference is a two-day menagerie of bloggers, tweeters, startups, venture capitalists, entrepreneurs, executives, PR people and general tech-enthusiasts. And that doesn't include the thousands of people watching online.
Two names that stand out are Loïc and Geraldine le Meur, the well-known founders of Le Web (well known not just for their influence online, but for their charming bonhomie!). They'd invited me a few months back to come speak and, it being a high-tech event, I received the invitation via Twitter. It was daunting, but I had been issued a challenge. Come meet these denizens of the digital world and talk to them about how they can make a difference in the real world.
You can read the remarks or watch the speech at your leisure, but let me give you the gist: social media for social change. The Internet is more humanized than ever before. Our thoughts, emotions, and actions are online and on display for all to see. This has enhanced our ability to empathize, our instinct to be selfless. It explains why the social media community rallies so fervently to social causes. Just look at the protests in Iran or the typhoon in the Philippines. Yet, while so much of the online world is abuzz about important problems, relatively few in the offline world were active in helping solve them. But I believe we're at a tipping point.
In the coming years, our voices will echo out from sites like Twitter or Facebook, breaking digital boundaries into the analogue world. The real time web will bring real world change. I hope to channel this energy towards one of my passions: education for all. Through 1GOAL, we hope to use the latest widgets and gadgets to sign up 30 million people by the 2010 South Africa soccer World Cup Final.
One initiative is 1DAY for 1GOAL. From April 19 to July 11, 2010 (the World Cup Final), we want as many companies, applications, and blogs to dedicate 1 day to 1GOAL. Whether it's changing their website's background or encouraging users to sign up, we want you to come up with ideas to channel support for global education and pressure world leaders to follow through with their aid promises.
After the speech, I met the top web gurus of our time to talk about 1GOAL. These great minds came up with some great ideas to support the campaign, and I'd only just told them about it. I can't wait to see what they come back with later after they brainstorm on more ways to promote 1GOAL!
To see what we get up to, keep an eye on 1GOAL here on my website, or on www.join1goal.org!
Featured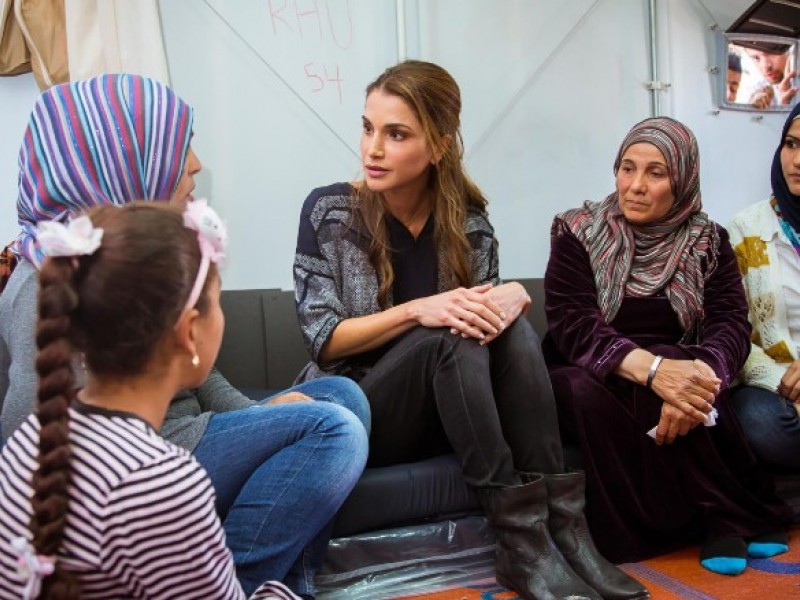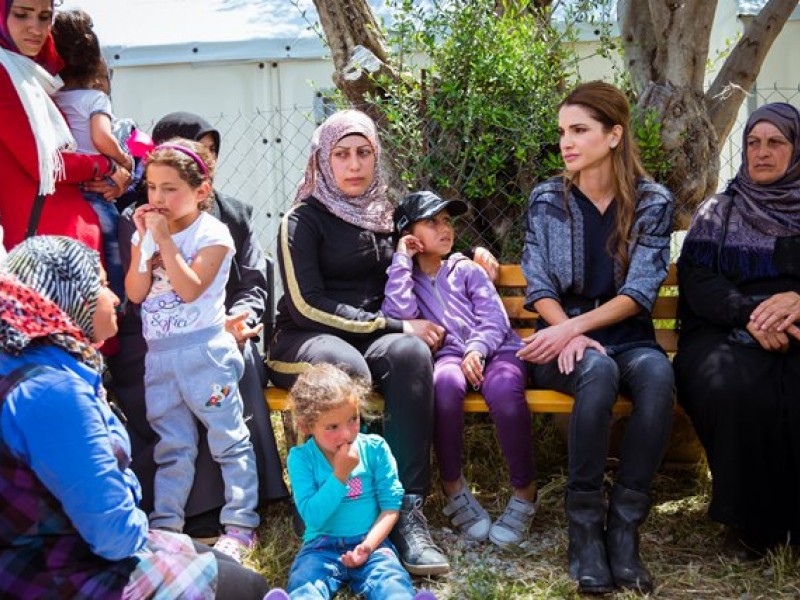 Queen Rania's official website
This website does not support old browsers. To view this website, Please upgrade your browser to IE 9 or greater
Your browser is out of date. It has known security flaws and may not display all features of this and other websites. Learn how to update your browser