Queen Rania's Speech at the First Graduation of QRTA's Teacher Education Professional Diploma
Assalamu Alaikum Wa Rahmatullahi wa Barakatuh (May the peace, mercy, and blessings of God be upon you).
Distinguished guests,
One year ago, His Majesty King Abdullah II launched the National Strategy for Human Resources Developm­­ent. On that day, I presented the reality ofeducation in Jordan, and we decisively moved forward on a roadmap for education reform that elevates teachers' qualifications and improves learning outcomes.
One year ago, many saw Jordan's education system as a wilted tree – parched, and incapable of bearing fruit.
What they failed to realize is that education in this country is very much alive, merely passing through an autumn season that will soon give way to new life. Today, with spring on the horizon, we usher in the development of a solid new branch, bearing our ambitions for the future. Graduating teachers, you are the heralds of the upcoming educational spring… 174 promising branches have graduated today.
Congratulations to you and your families on your graduation from the Teacher Education Professional Diploma.
I would also like to congratulate the school principals who have completed the Advanced Instructional Leadership Professional Diploma program.
Brothers and sisters,
The great joy I feel for you today grows 500-fold when I look out at the new students who will be beginning their journey with the Diploma this year.
A year ago, when we met at the Academy, I remember seeing in each of you the hopes of an entire generation. Looking at you today, as graduates, I see the realization of a long-awaited Jordanian accomplishment.
Together, we have built a gateway, through which we can transform teaching from a job into a career. Beyond this gateway, the horizon is limitless, and we will cross it, one graduating class at a time.
I am extremely proud of this Diploma program and of the Teacher Academy, established to serve as a Jordanian institution of world-class standards. I thank the University of Jordan and the Ministry of Education for their partnership with the Academy and their commitment to teacher training.
Esteemed teachers,
From here, you begin your professional journey, bearing the torch of education in your hands, the passion for learning in your hearts, and the responsibility to advance it on your shoulders.
One year ago, we said: The education we provide our children over the course of twelve years must be a journey that is worthy of their childhood. And we attested to the fact that, in Jordan, when we want to achieve something, we can.
Today, I say with much pride, we willed and we acted. Here are Jordan's teachers; those who are with us here today, those in the classrooms, and those who have spent decades learning and teaching, working tirelessly to fulfill their calling.
May God reward you for your efforts. Congratulations to you all, and congratulations to Jordan.
Assalamu Alaikum Wa Rahmatullahi wa Barakatuh (May the peace, mercy, and blessings of God be upon you).
Featured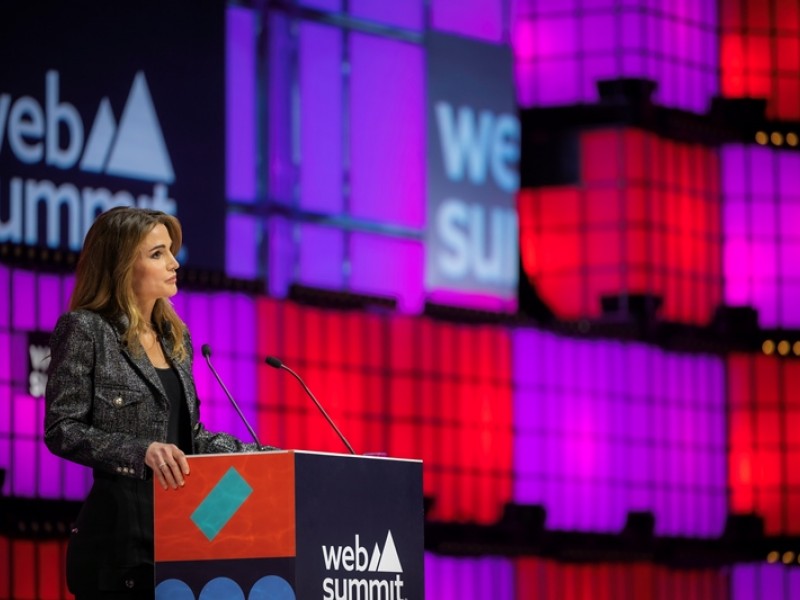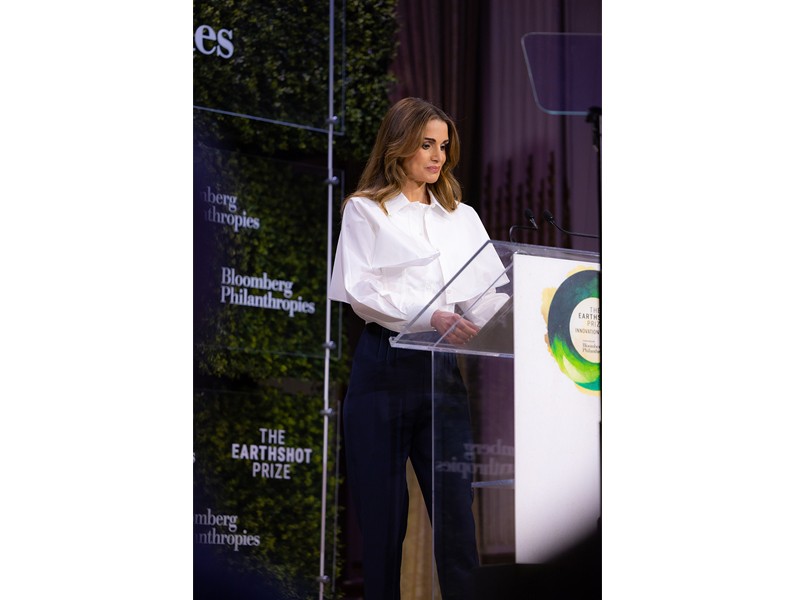 Queen Rania's official website
This website does not support old browsers. To view this website, Please upgrade your browser to IE 9 or greater
Your browser is out of date. It has known security flaws and may not display all features of this and other websites. Learn how to update your browser