Queen Rania Presents the Imagine Cup Jordan 2012 Award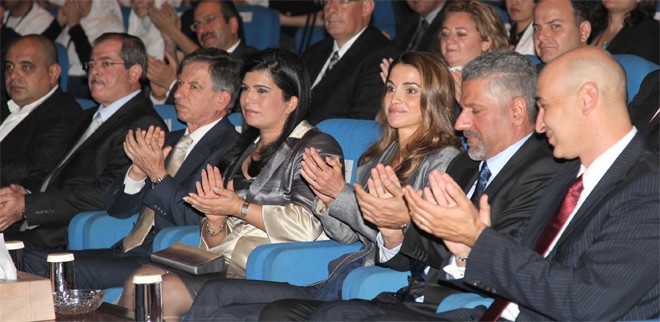 (Office of Her Majesty, Press Department- Amman) Microsoft Jordan announced Dancing Pillow as the winning team of the Imagine Cup Jordan 2012 competition that was held under the patronage of Her Majesty Queen Rania Al Abdullah, on Tuesday May 1st at the King Hussein Cultural Center Theatre. Members of the Dancing Pillow Team will go on to represent the Kingdom at the Imagine Cup 2012 Worldwide Finals in Sydney, Australia in July. Her Majesty Queen Rania Al Abdullah presented the awards to the winning team and the three-runner ups.
The winning team, Dancing Pillow, is made up of students from the Jordan University of Science and Technology (JUST) that include Anwar Almojarkesh, Abdullah Lababidi and Abdallah Shakhatreh, who created an electronic pillow that wakes up the sleeper using light, vibration, sound or smell. The pillow aims to help people who are partially or fully deaf using its vibration, light, or smell features, as well as heavy sleepers or people with insomnia.
Anwar Almojarkesh, Dancing Pillow Team Member, stated, "It's difficult to describe this feeling. I finally get to see the result of long hours of hard work and late nights with minimal sleep. This achievement is remarkable and it will push me to accomplish even more with this project, especially with regards to serving those that are hearing impaired."
The second award went to the Kinect Therapy Team, which is made up of students from JUST that include Ahmad Mohammad Ahmad Malkawi, Ruba Diab Abdullah Al-Sa'd and Suzan Khuzai Qasem Momani. The team created a game that helps children with disabilities receive physical therapy in a more fun and cost-effective method using the Microsoft Kinect device, serving both the patient and physician with a break-through system.
The third award went to Alliance Team, which is made up of students from Petra University. that include Aya Bassam Mohammed and Majdi Mohammad. The duo created TagTech, which is an interactive book for children that is based on augmented reality and dynamic tags that are highly customized according to the book, along with an integrated tag reader that guarantees children will have an entertaining fulfilling learning experience. TagTech will help children in primary schools have an efficient, cost-effective and entertaining learning experience.
Walid Abu Hadba, Corporate Vice President, Developer Platform Evangelism Headquarters, stated, "The Imagine Cup is the world's premier student technology competition that provides participants with real life experiences by turning their ideas into reality. It gives me great pride to see the brightest young minds join together and harness the power of technology to take on some of the world's toughest problems."
He added, "Microsoft created the Imagine Cup ten years ago with the idea that students can and will change the world. What begins with a burst of inspiration and a lot of hard work can become a future software breakthrough, a jump start for a career, or a flourishing new industry. Last year, we saw Jordanian team, OaSys, take home third place in the Software Design competition at the Imagine Cup Worldwide finals. Every OaSys team member represents a source of pride and inspiration for Jordan and the IT industry."
The six teams were judged in front of a panel of industry experts from the Academia, the IT industry, VCs and Startups, the Government, an NGO, Microsoft and the Telecom Partner. The judges are Dr. Nabeel Fayoumi, CEO of the Royal Scientific Society, Ihab Hinnawi, CEO of Umniah, Usama Fayyad, CEO of Oasis 500, Zeid Shubailat, Marketing & Operations Director of Microsoft North Africa, East Med & Pakistan, Lana Al Sakka, CEO of iJordan, Muhannad Abu Maizar, Business Customer & Billing Director of Orange, Basim AlWazir, CIO of Nuqul Group and Karin Ehlert, Youth Outreach Manager of the US Embassy in Amman, USAID.
"Umniah proudly supports young people across Jordan all year round through several initiatives. We are especially committed to the future of youth within the ICT sector, and this competition offers them the chance to not only accelerate their own development, but also to contribute to the development of the sector as a whole," commented Umniah CEO Ihab Hinnawi.
The sponsors of Microsoft Imagine Cup Jordan 2012 include Umniah as the Telecom Partner, The Jordan Education Initiative as the Silver Sponsor, the Greater Amman Municipality as the Venue Sponsor, MenaITech as the Human Resources Sponsor, Royal Jordanian Airlines as the Official Carrier and Pioneers Academy as the Innovation Accelerator sponsor.
Microsoft Jordan continues to invest in the talent and creativity of Jordanian students, which has proved to be successful. At Imagine Cup 2011, Jordanian team OaSys took home third place in the Software Design competition among 350,000 competitors for creating an affordable system that allows people with quadriplegia to control a computer, move a mouse, and type using an infrared device.
Team OaSys was then selected as one of the beneficiaries of the Imagine Cup Grants, which is a three-year, $3 million competitive grant program for student technology and social entrepreneurs. The Imagine Cup Grants program is focused on providing opportunity for young people by helping Imagine Cup competitors create a business or nonprofit organization.
In 2011, the Imagine Cup registered more than 350,000 incredibly talented students from 183 countries to take on the world's toughest problems. Students have multiple sources for their projects' inspirations including the United Nations Millennium Development Goals, their personal experiences, regional happenings and current events.
Featured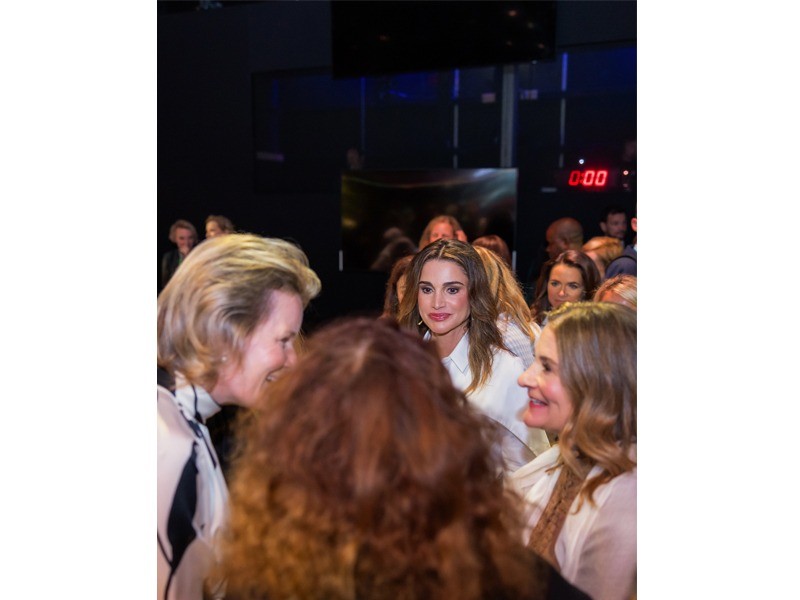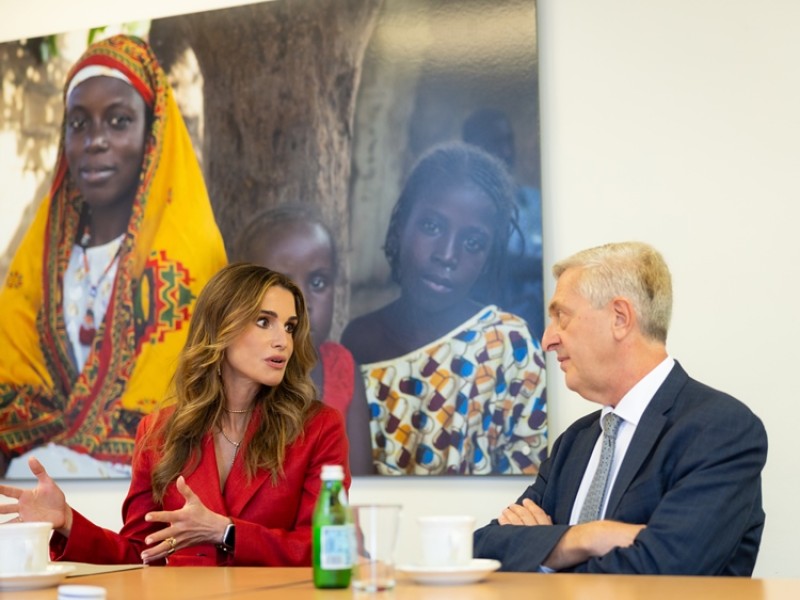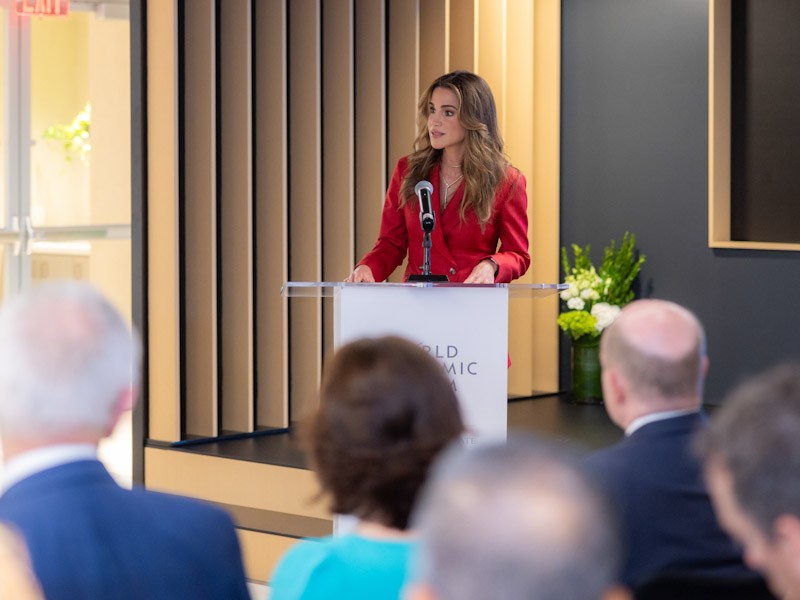 Queen Rania's official website
This website does not support old browsers. To view this website, Please upgrade your browser to IE 9 or greater
Your browser is out of date. It has known security flaws and may not display all features of this and other websites. Learn how to update your browser