Queen Rania Visits Zaha Cultural Center, Meets with Children and Tours Its New Extension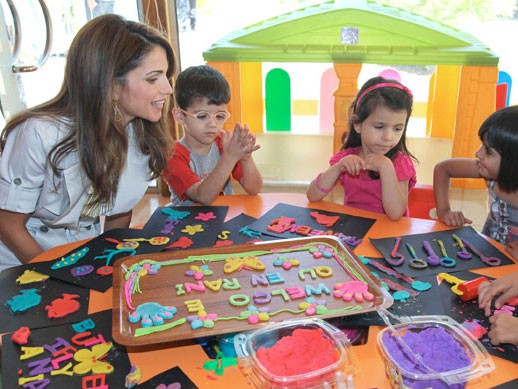 (Office of Her Majesty, Press Department- Amman) – Her Majesty Queen Rania paid a visit to the Zaha Cultural Center in Amman today. During the visit, Her Majesty read excerpts to the children, from Her New York Times' best-seller children's picture book "the Sandwich Swap", titled "Salma & Lily" in Arabic in the center's library.
After "story time", Her Majesty distributed copies of Salma & Lily to the children, who were ecstatic to see and hear Her Majesty reading the story to them.
Following the book reading, Her Majesty toured the Zaha Cultural Center's newest extension, along with Mrs. Zaha Mango, and was briefed by the Center's Director Mrs. Rania Sbeih on the center, their activities and the facilities that they provide.

As part of the tour Her Majesty visited with a group of 6 to 8 year old children, who were making handicrafts and clay sculptures, as part of the center's summer camp activities which serves up to 2000 children during their summer vacation.

Her Majesty also watched some children playing in the center's soccer field, one of the many facilities that the center offers for the local community. The children and their trainers told Her Majesty about their love for the game, and the skills that they'd learn at the center.

Her Majesty then visited the newly established "Shop", where items made by the children are sold to generate income for both, the children and the charitable center. Her Majesty witnessed how the artifacts are made and produced and was briefed by a couple of the children about how they make them.

At the shop two children presented Her Majesty with a gift; which was a Mosaic piece made by a group of children at the Center. Her Majesty also watched part of a performance by a team of flamingo dancers in one of the centers outdoor spaces.

The Zaha Cultural Center's new extension includes the children's shop, a theater as well as a Center for Psychological Counseling, where Her Majesty witnessed a workshop titled 'dealing with life matters', which was taking place at the time for 10 women. The workshop aims to improve the women's skills in dealing with the stress of their daily lives. Her Majesty asked the participants about their feedback, and the benefits that they receive from such workshops, and they all expressed how beneficial the work shop is to them and their families.

Featured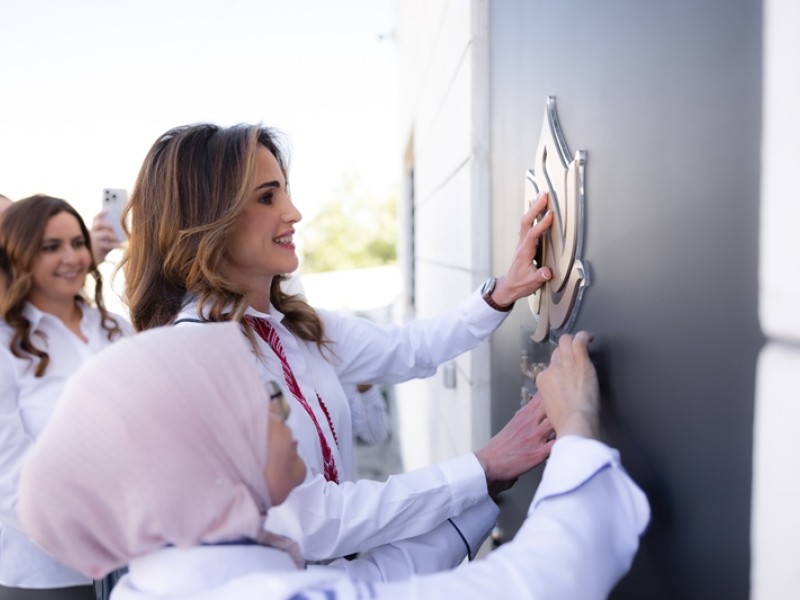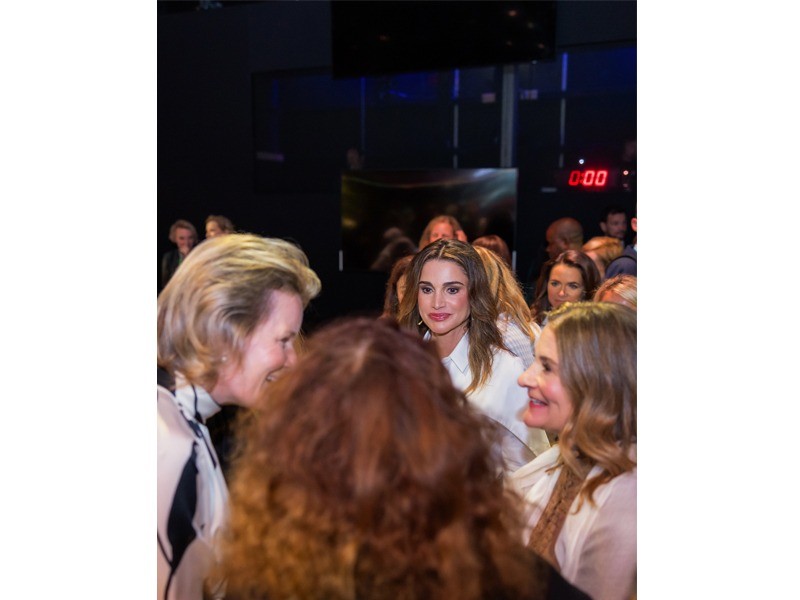 Queen Rania's official website
This website does not support old browsers. To view this website, Please upgrade your browser to IE 9 or greater
Your browser is out of date. It has known security flaws and may not display all features of this and other websites. Learn how to update your browser