Queen Rania Visits Tabaqat Fahel (Pella) in Northern Ghor
(Office of Her Majesty – Press Department – Irbid) Her Majesty Queen Rania Al Abdullah visited Tabaqat Fahel district in Northern Ghor today to highlight several success stories of small businesses run by women, supported by the Community Centers Association (CCA) in the area.
Her Majesty met with several women residing in the area, including Um Yasmin and Um Ahmad. Both women are involved in small income-generating businesses and working hard to succeed despite their harsh living conditions.
Her Majesty also dropped in on Mrs. Tarfeh Al Anbar's (Um Yasmin) house where she met with CCA Chairman, Dr. Sari Naser and CCA President, Dr. Firyal Saleh. Mrs. Al Anbar told Queen Rania about her project, where she sells a variety of home utilities from her home, and how the project has helped improve her family's economic situation and support her daughter's education. Queen Rania then stopped by Mrs. Iman Mustatiji's small business – Um Ahmad's mini market. Um Ahmad shared with Her Majesty her project's small beginnings and how it has grown since.
Her Majesty conveyed His Majesty's greetings to the people of the area and expressed his pride at hearing local successes stories. Queen Rania said, "His Majesty is always keen on highlighting the competitive advantages of each area. Tabaqet Fahel is also a great location for agriculture and tourism, and residents can invest more in these qualities to attract more tourists, thus, benefiting its residents."
Queen Rania commended everyone's efforts and emphasized the importance of economic empowerment, considering it "a tool for quality and positive change," she said, noting that small projects that grow steadily can have ripple effects across the community.

Her Majesty concluded her visit to Tabaqat Fahel with a meeting with several women from the area at the Pella rest house. In the meeting, several beneficiaries shared with Queen Rania the impact their projects have had on their socio-economic and living conditions as well as expressing their gratitude to the opportunities they have been presented.
Through these projects the women were able to strengthen their self-confidence and provide new sources of income, helping them provide better education opportunities for their children as well as help their husbands with home expenses.
The women also reported that the projects broke down the culture of shame and helped them rely on themselves while teaching them project management skills. The women were proud that they were creating change within their community, and many were able to finish their education as a result of the income generated by these projects.
Through the establishment of an internal cooperative network, the products sold by the women have been marketed within the area.

Dr. Saleh added that the women of the district are highly motivated, which has been reflected in the success rate of their projects with some projects generating profits just three months after establishment. Saleh highlighted that the women have also taken advantage of the touristic attractions the area has to offer, and have started selling their products to tourists and visitors on weekends and public holidays.
So far, they have launched 11 agricultural and livestock projects, three grocery stores and three other home and clothing projects, Dr. Saleh added.
At the meeting, Mr. Ehab Saleh, CCA project coordinator in Tabaqet Fahel, also spoke and explained that CCA trains women on how to manage small business and how to sustain and grow their startup capital, hence, generating more profit.
Tabaqat Fahel is located in the northern part of the Jordan Valley (Northern Ghor – Irbid Governorate) with a population estimate of about 48,000 people. Also known as Pella, the area was one of the cities making up the Decapolis.

Featured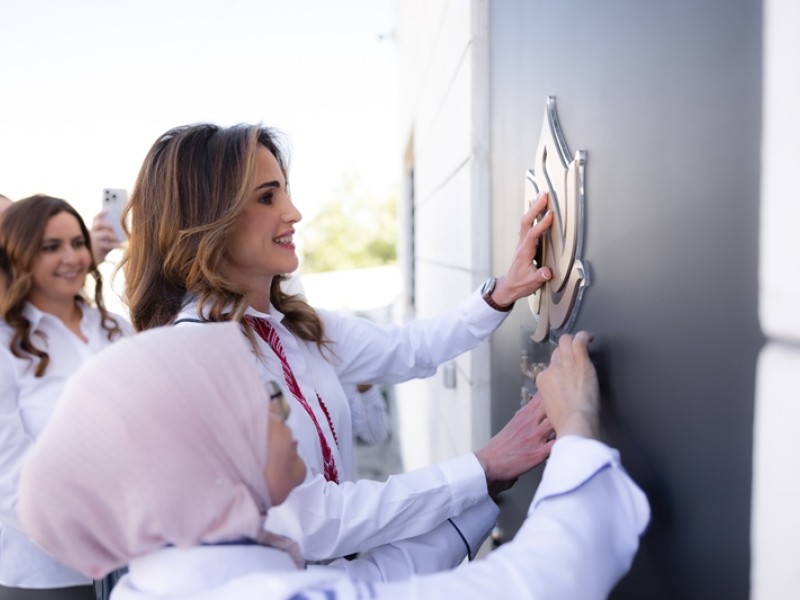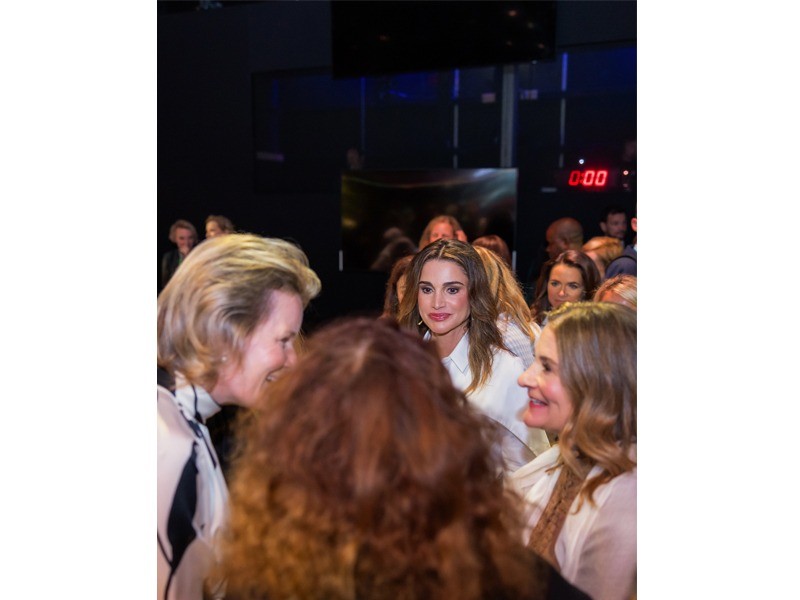 Queen Rania's official website
This website does not support old browsers. To view this website, Please upgrade your browser to IE 9 or greater
Your browser is out of date. It has known security flaws and may not display all features of this and other websites. Learn how to update your browser