Queen Rania Receives the Atlantic Council Global Citizen Award and Dedicates It to People of Jordan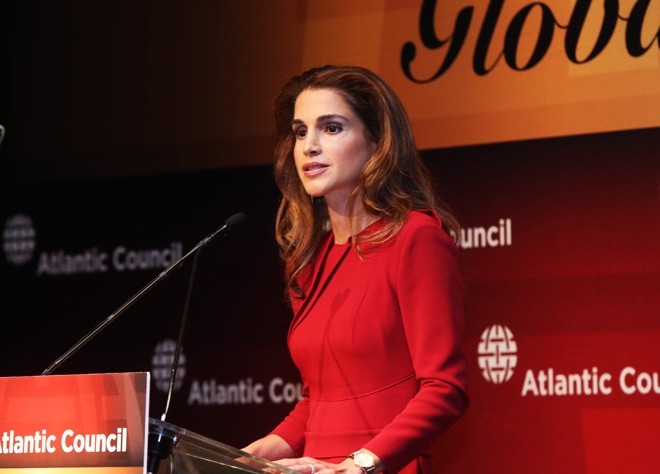 (Office of Her Majesty Queen Rania- Press Department- New York) In recognition of her humanitarian efforts and the role she plays to support global education, Her Majesty Queen Rania Al Abdullah received the Atlantic Council Global Citizen Award in a ceremony held yesterday in New York.
"I'd like to dedicate this… (award) to the people of Jordan. For it is them from whom I've learned most about how to be a global citizen. Their humanity and benevolence, especially towards the Syrian people at this time, continue to move me," Queen Rania said addressing the audience.
In her speech Queen Rania explained that global citizenship requires taking the time to learn about the world beyond our borders; its merits, challenges and injustices, requiring moral courage and commitment to step up and make a difference.
Her Majesty then expressed her pride in Jordanian people who opened their homes and their hearts and extended the hand of friendship to the Syrian refugees; she also expressed how humbled she was by their selflessness, sacrifice and kindness.
Queen Rania added that Jordan has always been, and will always be, a country of moderation, a haven of tolerance, and a sanctuary for those fleeing insecurity and danger. "His late Majesty King Hussein instilled in us all this value of common humanity. And my husband, His Majesty King Abdullah, proudly honours that legacy," She said.
"But we cannot do it alone," Her Majesty noted. "Jordan has neither the wealth nor resources with which some countries in the region are blessed. Rather, we're burdened by poverty and unemployment."
Calling for the global community's help, Queen Rania said: "With over half a million refugees in Jordan, and more arriving every day, we desperately need help."
Her Majesty then noted that although governments have been generous, the UN agencies and civil society groups are at breaking point trying to meet growing demand. "We urgently need the global community to dig deeper, help the most vulnerable and show them what it means to belong to a global family," The Queen added.
Queen Rania also asserted that creating a generation of global citizens demands education become a priority. "We must invest in it, train more teachers, build more classrooms and increase access for the 57 million children out of school. Because global citizenship isn't an epithet, it's an ethos. And it's best learned holistically in schools."
Her Majesty called on the attendees and the Atlantic Council to continue advocating for more humanitarian help for all those affected by the Syrian conflict, and to lobby for investment in education as the roots of citizenship are best nurtured in schools.
Receiving this year's award, Queen Rania joins other recipients including President of Poland Bronisław Komorowski and Japanese Conductor Seiji Ozawa. Other past recipients include Professor Schwab, Christine Lagarde, Senator John Kerry, Rafik Harriri, Aung San Suu Kyi and Quincy Jones.
The Atlantic Council, founded in 1961, is a non-partisan international organization that works to galvanize the transatlantic community to tackle a host of global challenges. It annually recognizes outstanding individuals who exhibit distinguished leadership in policy, business, military and the arts.

Featured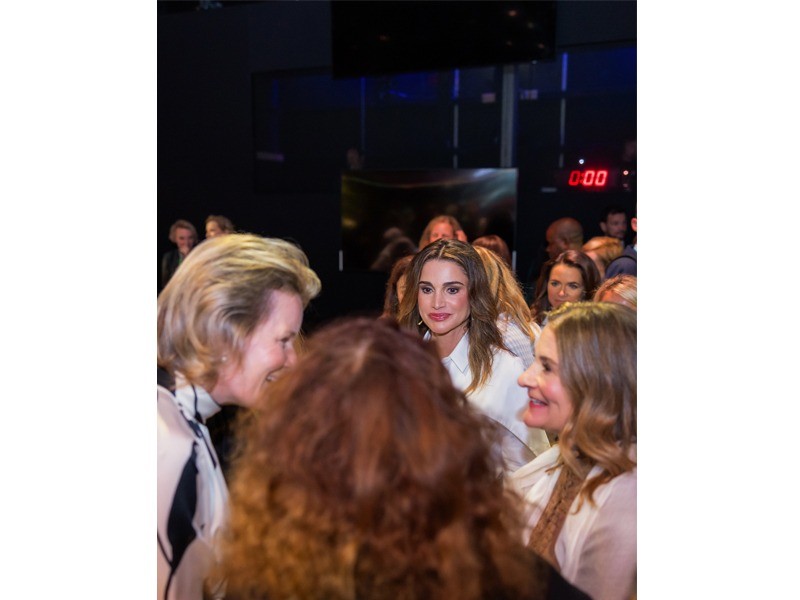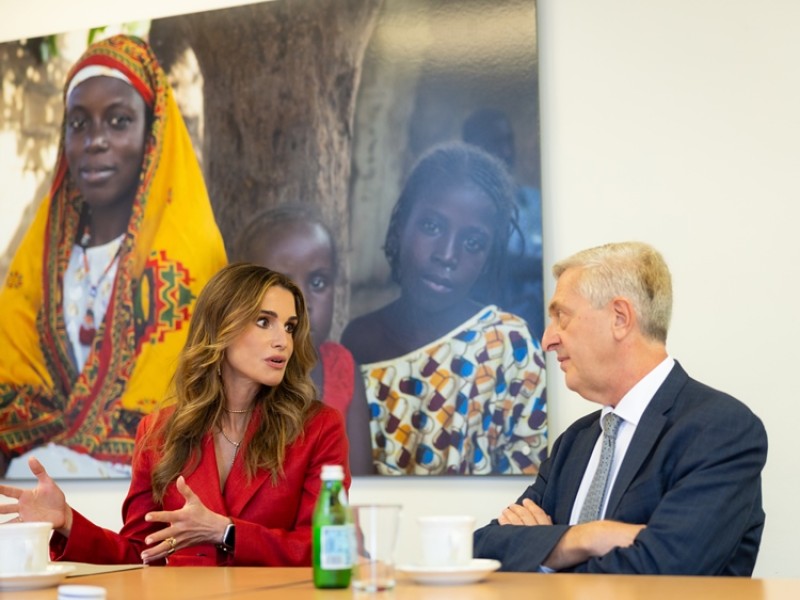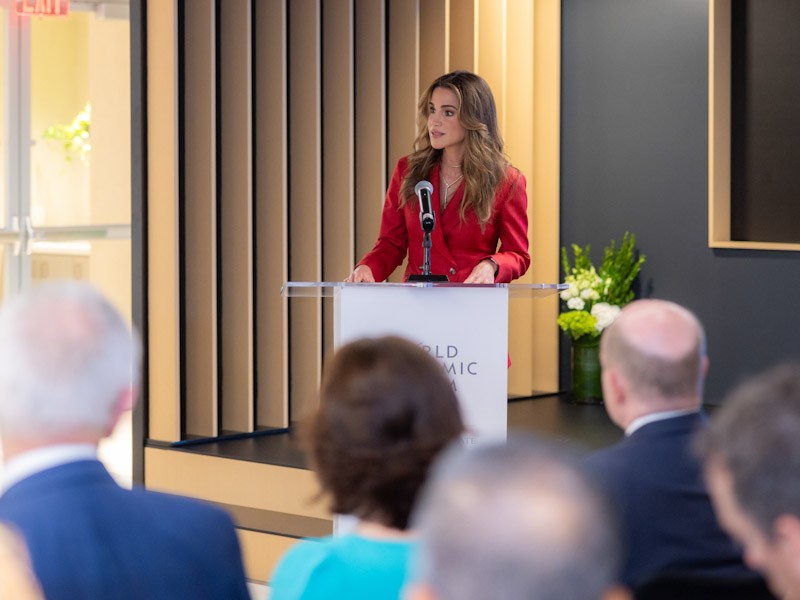 Queen Rania's official website
This website does not support old browsers. To view this website, Please upgrade your browser to IE 9 or greater
Your browser is out of date. It has known security flaws and may not display all features of this and other websites. Learn how to update your browser