Queen Rania Joins Jordanian Football Players and Madrasati Students as They Sign up to 1GOAL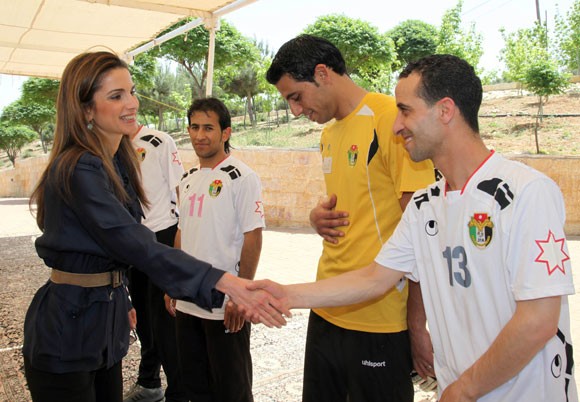 (Office of Her Majesty- Press department- Amman) Marking the Global Campaign for Education's (GCE) Global Action Week, Her Majesty Queen Rania Al Abdullah joined members of the Jordanian football team and students of her Madrasati "my school" initiative, as the signed up their names in support of the 1GOAL: Education for All initiative, launched in partnership with FIFA in the run up to the 2010 World Cup.
Queen Rania, co-founder and global co-chair of the 1GOAL campaign, said, " As humanity unites around the World Cup, millions of people are joining together to demand Education for All and protect the right of every child to go to school."
Highlighting the importance of supporting the initiative, Her Majesty added, "Together, we're sending a message to world leaders: live up to your promises and give every child an education, because, today, 72 million children are denied their only escape from poverty, their strongest shield against disease: their right to an education. This summer, as countries vie for the world championship, let's make sure governments are once more champions of children by signing up to 1GOAL."
Aiming to remind global leaders of the 72 million children around the world who are denied an education, (GCE) Global Action Week, which starts today, includes 15 million children in over 100 countries worldwide who, on the 20th of this month, will attempt to break a record for the world's largest lesson in support of the 1GOAL campaign.
Kicked off in Wembley Stadium, London, in August 2009, 1GOAL has attracted a large number of political heavyweights as well as sports stars and celebrities including, Prime Minister Gordon Brown, Secretary of State Hillary Clinton, Spanish Prime Minister Zapatero, Australian Prime Minister Kevin Rudd, Ghana's President Mills, South African President Zuma, FIFA President Sepp Blatter, Bono, Mia Hamm, Rio Ferdinand, and Gary Lineker, amongst others.
Earlier during the day, Queen Rania watched a friendly football game, between students from Hassan Khaled Abu Al Huda School, a Madrasati school, and members of the Jordanian football team. Queen Rania met with the players and thanked them for lending their support to 1GOAL. Her Majesty also commended the team members' efforts, including Hassouneh Al Sheikh, Captain of the National Jordanian Football Team, to promote healthy practices among students.
Her Majesty also watched another friendly football game between girls from Madrasati schools, where afterwards, she met with them and listened to a teacher talk about how sports helped students get better grades, work as teams and respect each other's points of views.
Madrasati implements sports programs in the majority of its schools to convey the importance of Education. In partnership with a Danish NGO, Madrasati was able to train 85 Physical Education Teachers on how to utilize sports as a tool for education and development.
For more information, please visit:
Featured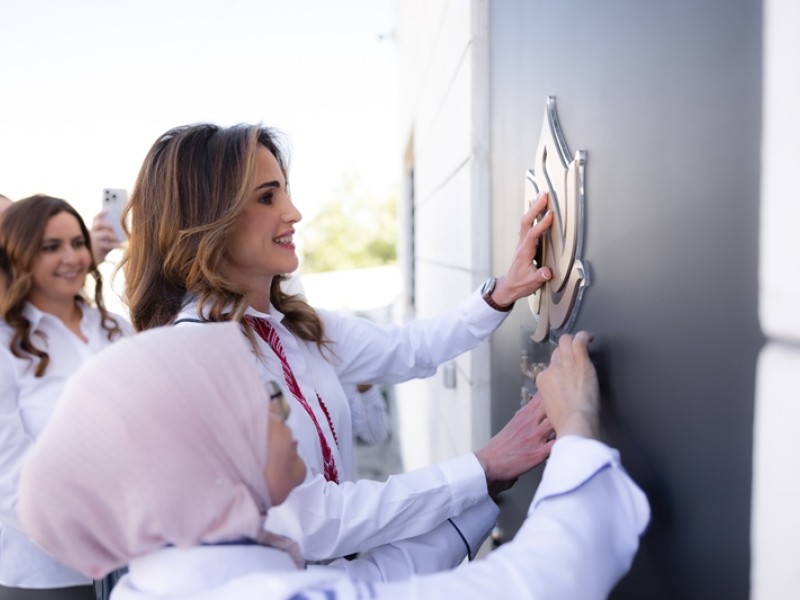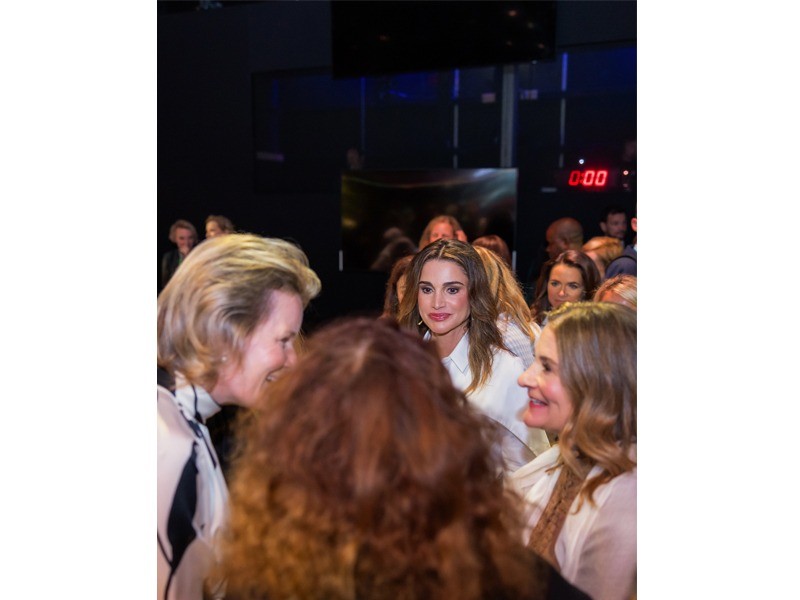 Queen Rania's official website
This website does not support old browsers. To view this website, Please upgrade your browser to IE 9 or greater
Your browser is out of date. It has known security flaws and may not display all features of this and other websites. Learn how to update your browser