Queen Rania Joins Hundreds of School Girls in Girl Up Pep Rally in Los Angeles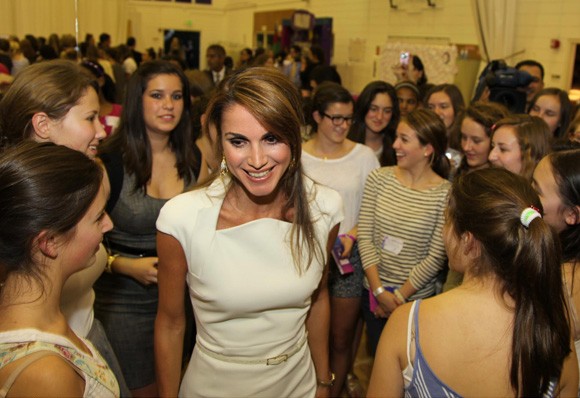 (Office of Her Majesty, Press Department- Los Angeles)- Her Majesty Queen Rania Al Abdullah of Jordan, joined the Mayor of Los Angeles, Antonio Villaraigosa in celebrating the Girl Up campaign at a Pep Rally at Marlborough School in LA today. The festive Pep Rally was intended to educate American teenage girls and boys on the status of girls in countries where Girl Up has programs.
The event brought together more than 500 teenagers from several public and private schools and organizations, aged 10- 18, who were excited to learn about their peers in other countries.
In Her remarks, The Jordanian Queen encouraged American youth to get involved in helping their counterparts in the rest of the world, especially in developing countries where their help is most needed. "When you see problems, you start thinking about what you can do personally to help fix them. You volunteer. You fundraise. Your age is no limit on your desire to make a difference. Plus, you have the know-how, the numbers, and the networks to drive real change."
Drawing on what American teenagers have in common with their counterparts in the rest of the world, The Queen detailed the plight of girls in some developing countries to the crowed, saying: "In many ways, they're just like you; creative, intelligent, strong. But too many girls in developing countries aren't able to realize their dreams because the reality of their everyday waking lives is so constrained. They can't go to school. They eat last and get least. They never get a chance to see a doctor. They're vulnerable. Nearly half of all sexual assaults are against girls aged 15 or younger."
Queen Rania also stressed the importance of helping girls across the world as they are the "answer to many of society's challenges, from building strong families, to boosting prosperity, to improving public health. If we can give them even the smallest chance, they'll make the biggest change. So, I'm asking you all to help."
The Queen encouraged the audience to join Girl Up, and take advantage of the programs that the campaign offers, which make it a lot easier for American teens to lend their voices to their equals in the rest of the world. She also asked the teenagers not to forget how effective and loud their voices can be: "Most of all, keep on being yourselves. Believe in your own potential. Be bold, brilliant, and beautiful inside and out. And remember the girls of the developing world. Fight for them, as others are fighting for you. Show the world that girls can lead and make the world a better place!"
In his remarks, Mayor Villaraigosa further encouraged the attending teens by saying: "Even from far away, teens in Los Angeles can make a real difference to girls in developing countries." Adding: "we have to reach out across the world and say 'we're here for you'"
The Pep Rally included five kiosks featuring five countries where Girl Up is active, including Ethiopia, Liberia, Malawi, Guatemala and the USA. The participants used passports to walk around the kiosks, each of which had several interactive educational activities where participants learned valuable information on girl's issues in the respective countries, all taught through fun games, trivia, and unique physical challenges.
Girl Up champion, swimmer Rebecca Soni and young actress Amber Heard were also in attendance.
Featured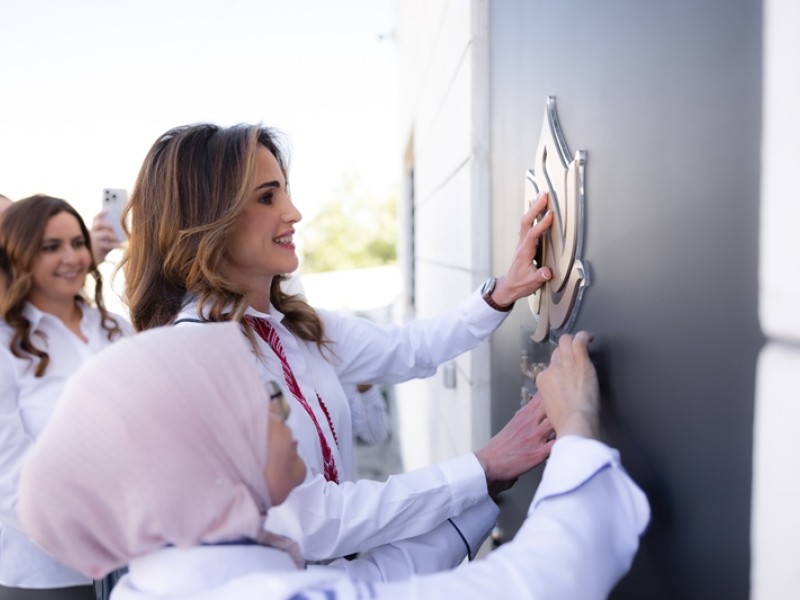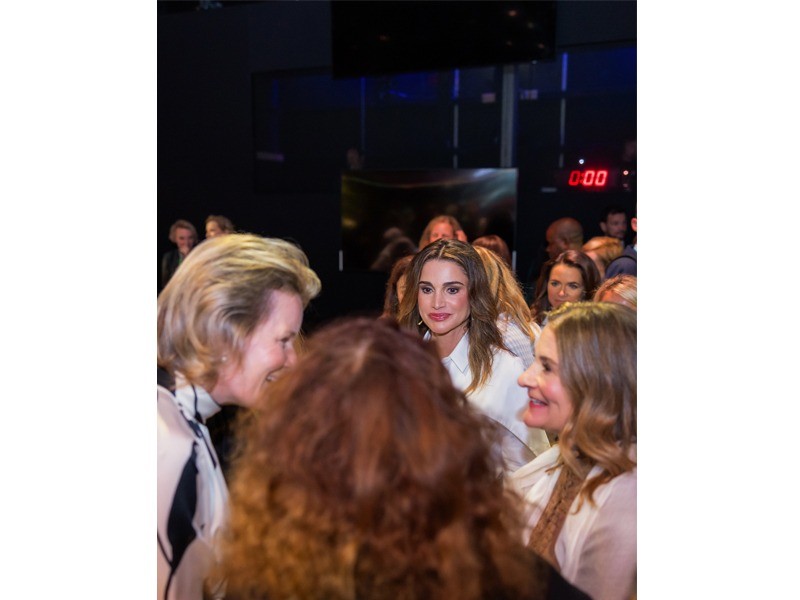 Queen Rania's official website
This website does not support old browsers. To view this website, Please upgrade your browser to IE 9 or greater
Your browser is out of date. It has known security flaws and may not display all features of this and other websites. Learn how to update your browser