Queen Rania Honors Winners at QRAEE 8th Teacher Award and 3rd Principal Award Ceremony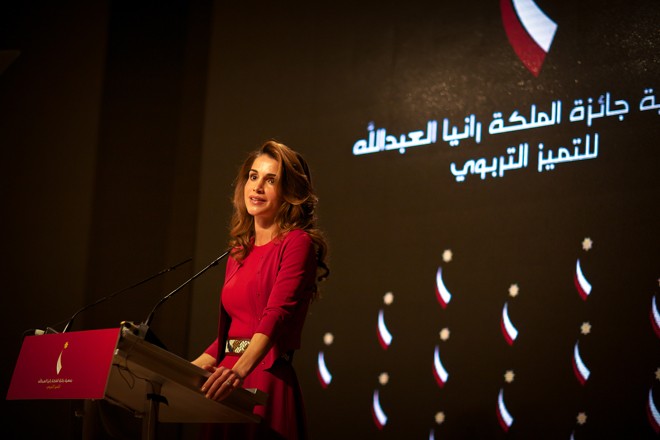 (Office of her Majesty- Press Department- Amman) In a ceremony held by the Queen Rania Award for Excellence in Education (QRAEE) today, Her Majesty Queen Rania Al Abdullah honored the winners of the 8th Teacher Award and the 3rd Principal Award cycles.
As chairperson of the Board of Trustees, Queen Rania congratulated winning teachers and principals saying: "Thank you for teaching our kids, for taking care of our schools, and for your extraordinary spirit of giving. This award is just a token of our appreciation."
Her Majesty expressed her pride in this distinguished group of educators who add great value to Jordan with their knowledge, morals, and dedication.
"A teacher is just like a parent; when it comes to their children, they spare nothing." Queen Rania noted.

The Queen mentioned that over the past few years she had come across various success stories of educators who had made the profession of teaching and children the core of their lives, adding that, while doing this, they made sure to include other partners such as the private sector, youth centers, NGOs, police, parents, as well as students to improve the lives of children.

Addressing the winners Queen Rania said, "You are the leaders of our community, you sense your students' needs and you go beyond your duty and limits to provide them with comfort, health, and stability."

Her Majesty noted that teachers know better than anyone else the needs of their communities as they have the chance to listen to children firsthand and sense whether they are comfortable in their homes or not. Queen Rania added that teachers can understand what their students may be going through from their behaviors.
The Queen also highlighted that a capable teacher is one who can discover hidden talents in students, parents, and even in communities and then proceeds to invest in them so as to benefit their bearer and world at large. She added that participation brings out the best in and adds value to communities.
During the event H.E. Dr. Mohammad Thneibat, Minister of Education thanked Her Majesty for all her efforts that aim to improve the educational process in Jordan.
Dr. Mohammad Thneibat added that excellence requires that the Ministry sets specific standards for educators, which was the reason behind the formulation of a special committee to define the framework of certified teachers, principals, and heads of directorates. This would be the first step taken towards shaping a professional classification for teaching which aims to ultimately enhance the profession.
Director of QRAEE Ms. Lubna Touqan also had the chance to speak during the ceremony and explained that over the past couple of years the association had developed its system and evaluation process so as to increase the number of educators who have a chance to be recognized at the kingdom and directorates' levels.
She added that in a recently-held ceremony, 98 teachers received award certificates for their outstanding performance at the level of directorates.
Held under the patronage of "Zain" for the second consecutive year, the ceremony was attended by representatives from the education sector, heads of media institutions, more than 1000 teachers from 43 different directorates, QRAEE staff, and representatives from the Ministry of Education.
Her Majesty presented awards and certificates to all winners: 24 teachers and 6 school principals.
Winning teachers will receive monetary awards in the value of JD 3,000 for the 1st place, JD 2,000 for the 2nd place, and JD 1,000 for the 3rd place. Winning school principals will receive JD 4,000 for the 1st place, JD 3,000 for the 2nd place, and JD 2,000 for 3rd place. All finalists who did not win will also receive an amount of JD300 for teachers and JD400 for principals.
In addition to the monetary awards, all winners are granted "Excellence Certificates" which support them in advancing their careers and enhancing their likelihood to receive different scholarships. Excellence certificates also enable winners to take part in different events and workshops held by QRAEE.

Also during the ceremony, several directorates with the highest numbers of winners and finalists were honored.

In 2013 the Teacher's Award received 1,329 applications, while the Principal's Award received 280 applications.
Featured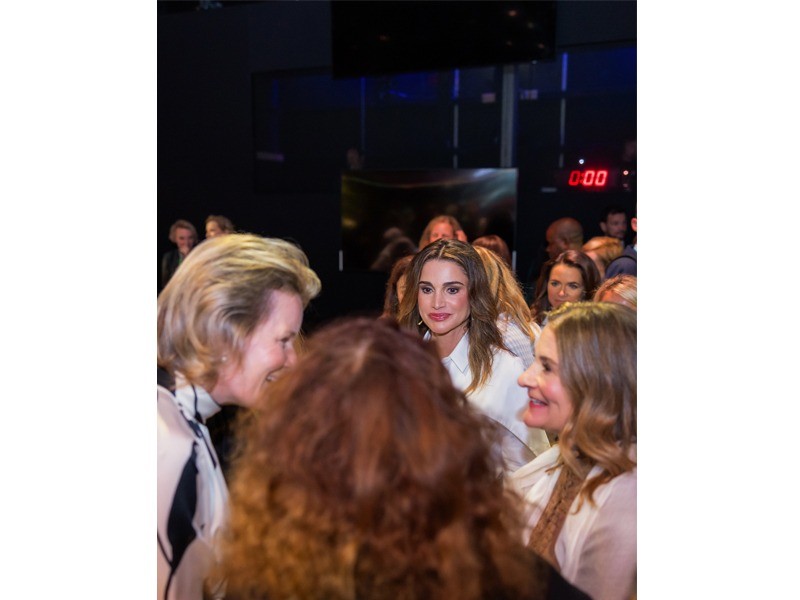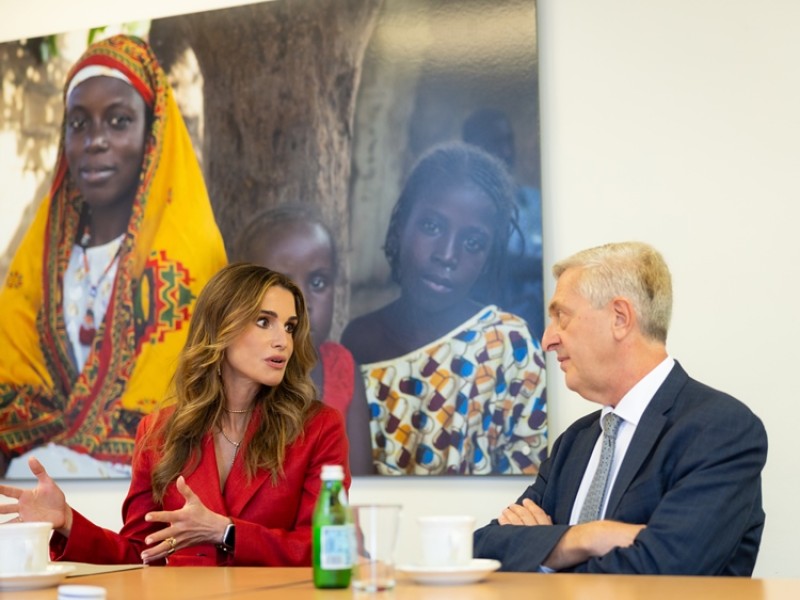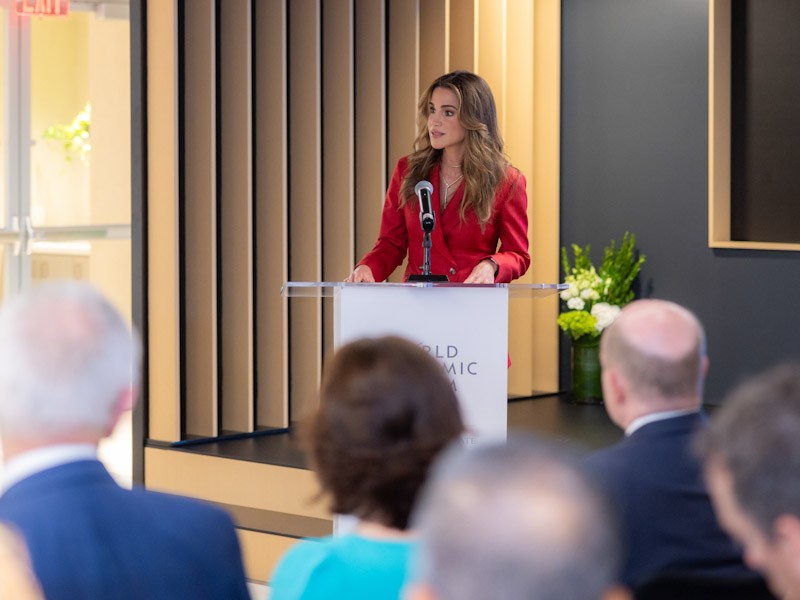 Queen Rania's official website
This website does not support old browsers. To view this website, Please upgrade your browser to IE 9 or greater
Your browser is out of date. It has known security flaws and may not display all features of this and other websites. Learn how to update your browser