Queen Rania Checks Up on Madrasati Construction Work in Mafraq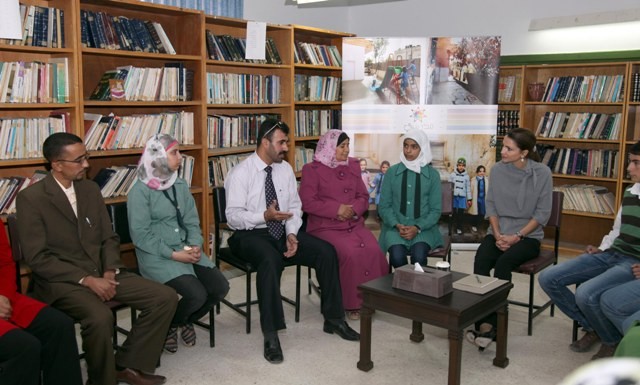 (Office of Her Majesty – Press Department – Mafraq) - Her Majesty Queen Rania Al Abdullah paid a visit to Mafraq today to inspect and check up on Madrasati Phase IV construction work in several schools in the area.
Following the construction work to rehabilitate the schools' infrastructure, Madrasati will continue to implement academic programs and extracurricular activities in the schools.
Her Majesty visited Hai Al Iskan primary mixed school, where she was briefed on the results of finished construction and met with the school's students and teachers. She was received at the school by Danah Dajani, Director of Madrasati Initiative, and Ms. Sahar Al Omoush, the school principal.
Four students of the newly formed and elected student council met with the Queen and talked to her about the differences Madrasati has brought to their everyday school experience. Cleaner refurbished restrooms, safe sidewalks and clean painted walls are just a few of the physical changes that took place in their school.
Queen Rania also stopped by the King Abdullah neighborhood primary school, where she greeted the students and toured the newly revamped facilities and the new classrooms.
At Al Mafraq Secondary school for girls, Her Majesty stopped by different activities and sessions organized by Madrasati, and talked to a group of girls about the infrastructural changes that they witnessed at their school. The girls expressed to Her Majesty their pride in their school, and a new sense of belonging that they felt after Madrasati added their school to its fourth phase.
The fourth phase of Madrasati was launched in Mafraq in May 2011 and to date, has reached approximately 25,000 students and 2,000 teachers in the area. Out of the 100 schools in Madrasati Phase IV, 65 schools are located in poverty pockets areas. Infrastructural work was completed in approximately 89 schools in October 2011, while construction work is still ongoing in 11 schools and planned for completion by December 2011.
The majority of the infrastructural work was focused on building or fixing fences around the schools, which is one of the main problems and pressing issues faced by the schools in the area, in addition to fixing or building playgrounds for students for extracurricular activities.
Infrastructure works in all schools also included fixing or installing electricity, installation of windows, repairing doors, and building or renovating bathrooms.
Featured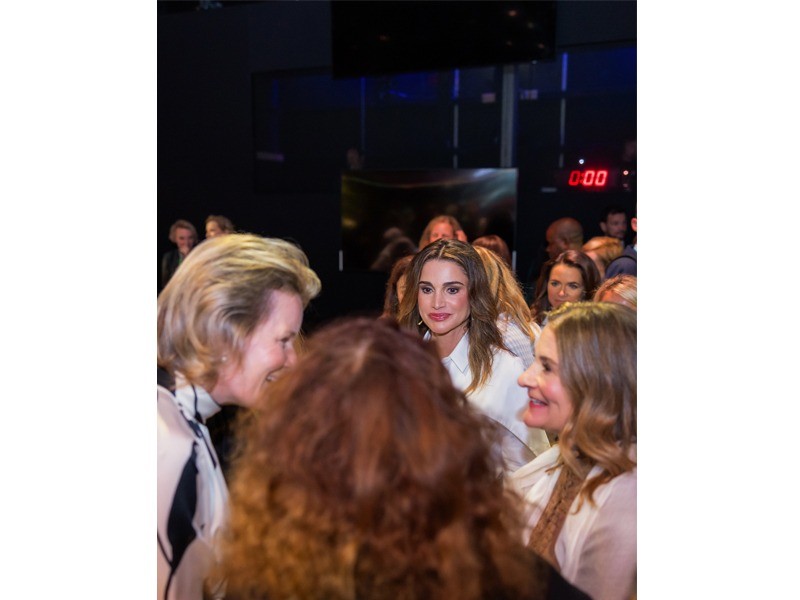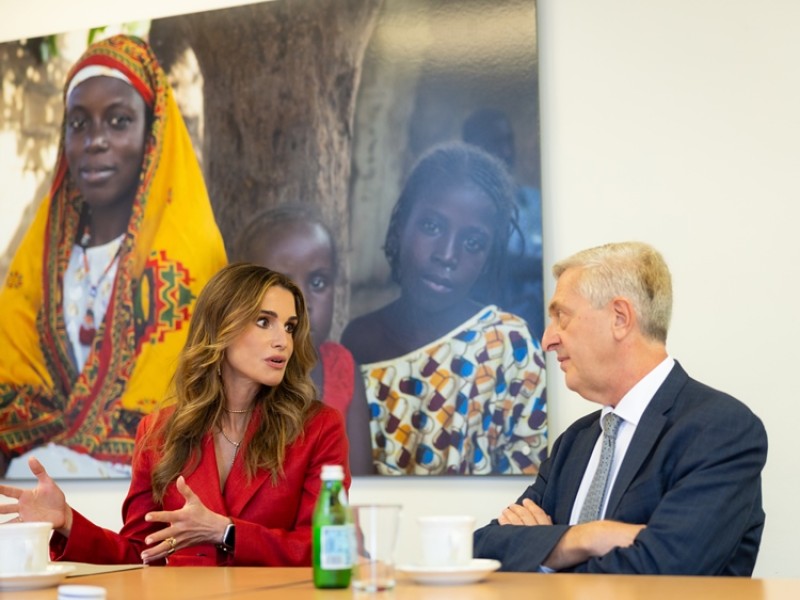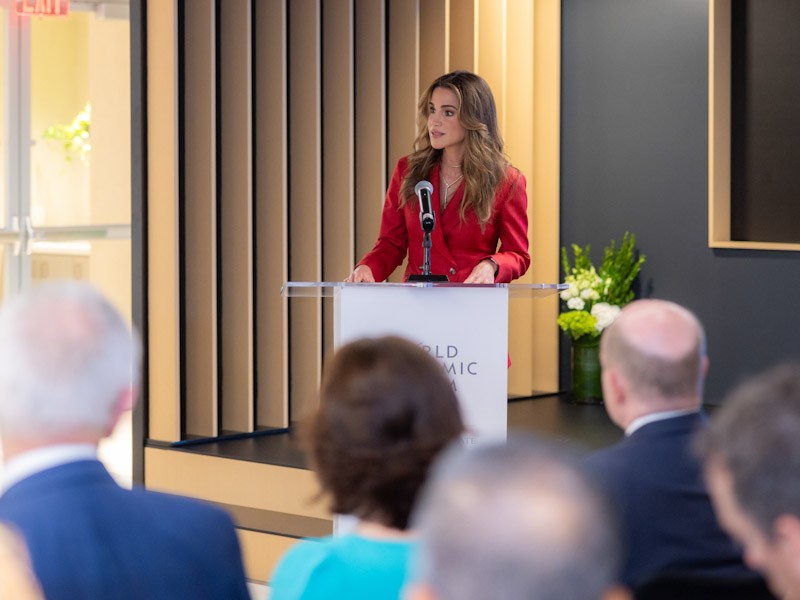 Queen Rania's official website
This website does not support old browsers. To view this website, Please upgrade your browser to IE 9 or greater
Your browser is out of date. It has known security flaws and may not display all features of this and other websites. Learn how to update your browser