Queen Rania Chairs Arab Open University 20th Board Meeting in Cairo
(Office of Her Majesty- Press department- Cairo) As co-chair of the Arab Open University (AOU) Her Majesty Queen Rania Al Abdullah chaired the 20th meeting of its board of trustees held today in Cairo.
The meeting, which was also attended by HRH Prince Turki Bin Talal Head of the Consultative Committee for Campus Affairs at AOU, discussed the university's academic achievements. Dr. Moudi Al Humoud, Rector of the AOU gave a presentation about accomplishments of all university branches in Kuwait, KSA, Bahrain, Oman, Jordan, Lebanon, and Egypt.
Queen Rania praised the university and its staff for their achievements and stressed the need to build an information database that focuses on evaluating the quality of learning as well as graduates' skill levels. Her Majesty said that this database should also help collect feedback from the private sector on the set of skills they need so that studying curriculum can be adjusted accordingly, adding that such database would also help promote the university.
Also during the meeting, Her Majesty told attendees about Edraak; a massive open online course (MOOC) platform launched by the Queen Rania Foundation (QRF) in partnership with edX, a non-profit online learning initiative established by Harvard-MIT consortium.
Queen Rania encouraged collaboration between Edraak and AOU so that the latter can gain access to courses delivered at top tier universities. This platform will also broadcast the best Arab professors to the region, offering original Arabic courses developed by QRF to further enrich Arab education.

Other board members including Dr. Ali Fakhro, President of the Executive Committee at AOU, ministers from the Arab world, academics and AOU staff also presented the university's periodic report and achievements on the academic, administrative and financial levels.

This year's main achievements include the renewal of the British accreditation for five years as of 2012, with the continuation of national accreditation for each branch by the ministries of education/ higher education. New Bachelor programs including Micro Finance and Learning Difficulties were introduced.
Attendees also reviewed the university's strategy, future plans as well as its infrastructure and technical needs and how it can improve its distance learning.
In 2013, the number of students enrolled in all branches reached 27,570, while the number of graduates until 2013 reached about 20,000.

Featured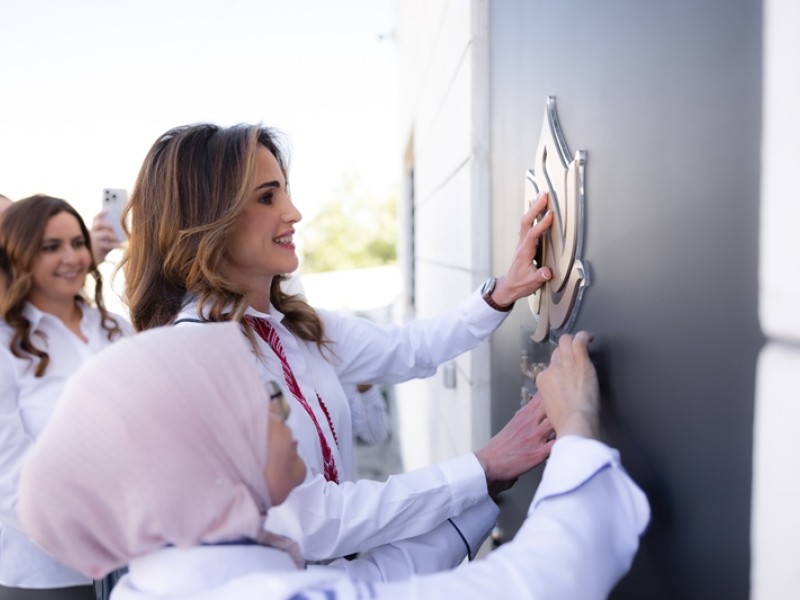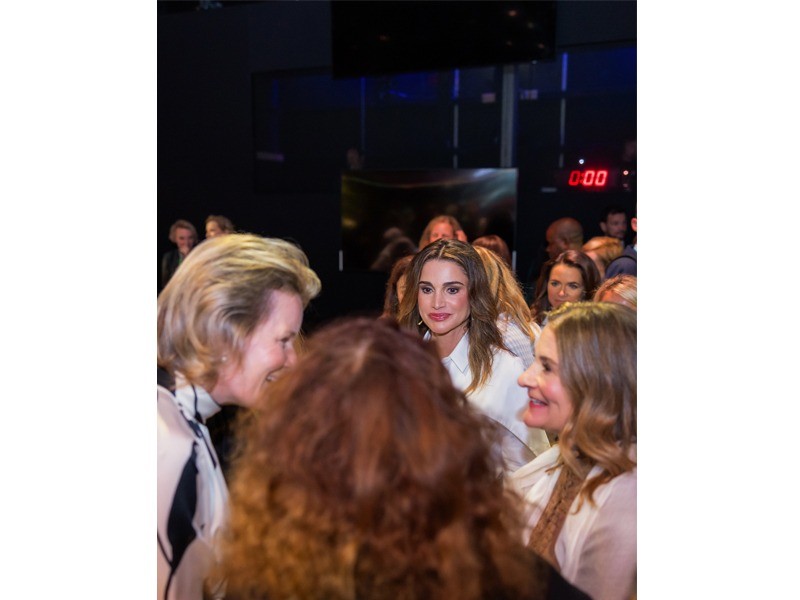 Queen Rania's official website
This website does not support old browsers. To view this website, Please upgrade your browser to IE 9 or greater
Your browser is out of date. It has known security flaws and may not display all features of this and other websites. Learn how to update your browser