Queen Rania Attends NCFA Board Meeting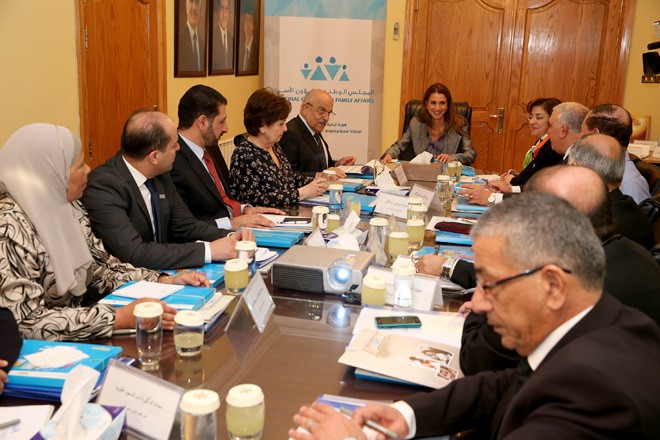 (Office of Her Majesty- Press Department- Amman) As Chairperson of the National Council for Family Affairs (NCFA), Her Majesty Queen Rania Al Abdullah attended today part of the council's annual board meeting to discuss its achievements and projects for the upcoming year.
Dr. Rajai Al Muasher, vice chairman of the board, briefed Queen Rania on board members' discussions that tackled different issues such as strengthening cooperation between different stakeholders and focusing on preventative measures when combating family violence.

The Queen stressed the importance of paying close attention to educational issues such as school drop-outs, early childhood, and safe web surfing when handling challenges relating to families.
Minister of Social Development and former Secretary General of NCFA, Mrs. Reem Abu Hassan, presented an overview of what the council has accomplished in the past year, which included preparing Jordan's national plan for children and holding sessions to evaluate its preliminary results. NCFA also launched its child-friendly budget study and completed amending a law on family protection from violence.
The council also prepared an educational package for children under the age of 9 and their families promoting safe internet usage. A total of 6,000 of these packages will be distributed to different families while the material will also be available on the NCFA's website.

Mr. Mohammad Miqdady, acting Secretary General of NCFA, stated that the council had finished drafting the family protection from violence law and is currently working on the analysis of family protection legislations. He added that an accreditation system for kindergarten has been designed and will be implemented in the near future.

Attendees also discussed ways of building new partnerships between constituents to better implement the different projects and initiatives that aim to empower Jordanian families.
Established in 2001 and headed by Her Majesty Queen Rania Al Abdullah, NCFA is a civil society umbrella organization that supports, coordinates, and facilitates the work of its partners and relevant institutions which are involved and influential in the field of family affairs. It acts as a national policy think-tank, a coordinating and monitoring body and an advocacy group for family issues.
Featured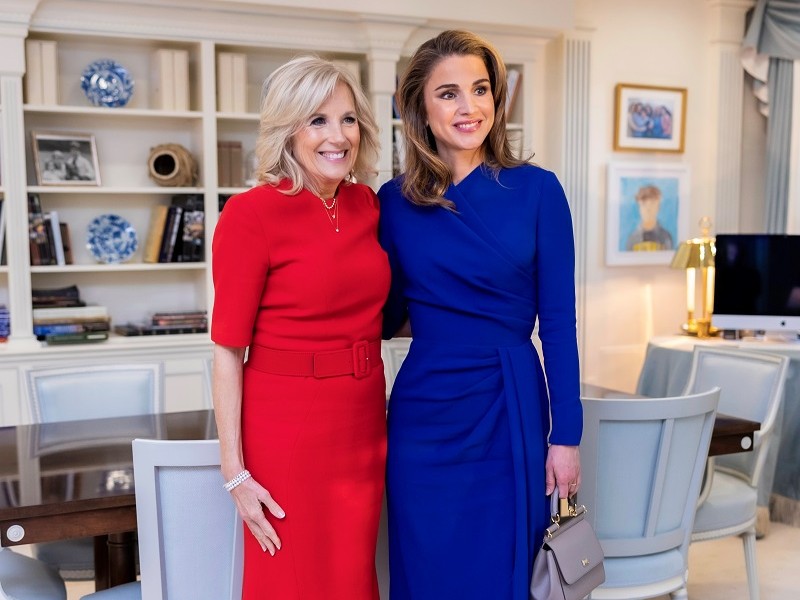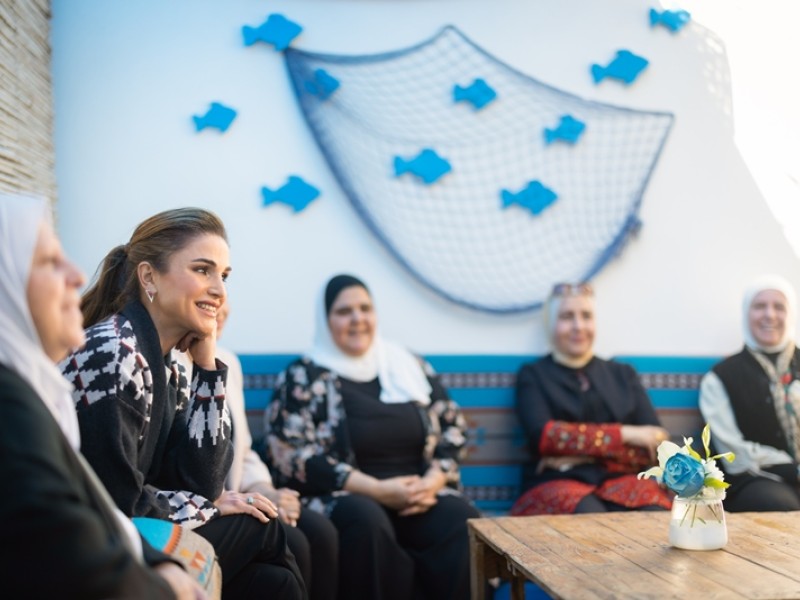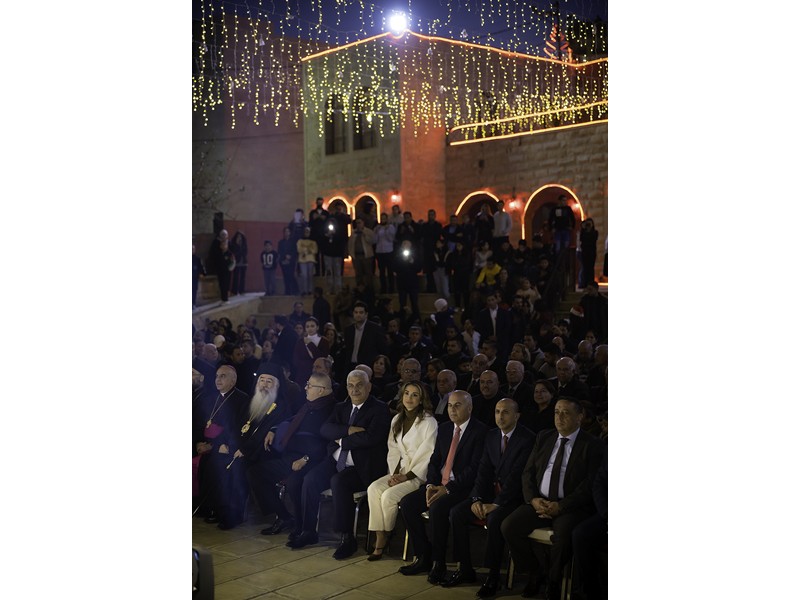 Queen Rania's official website
This website does not support old browsers. To view this website, Please upgrade your browser to IE 9 or greater
Your browser is out of date. It has known security flaws and may not display all features of this and other websites. Learn how to update your browser