Queen Rania Visits Saudi Center for Rehabilitation and Training of the Blind for Girls in Jordan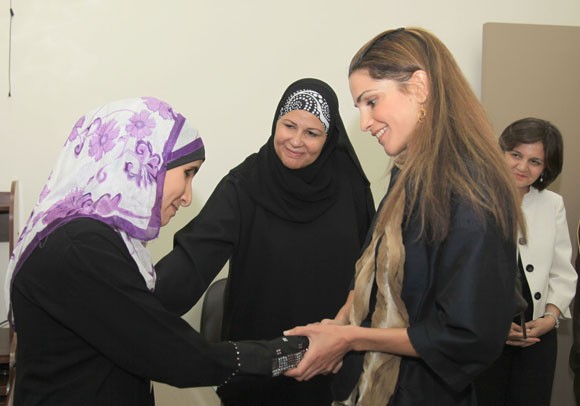 (Office of Her Majesty, Press Department- Amman) - Her Majesty Queen Rania Al Abdullah visited the Saudi Center for Rehabilitation and training of the Blind in Amman, to check on its facilities and services. The center offers specialized training targeted at blind women and girls, to empower them with the skills necessary to hold jobs, become productive members of society and role models for others.

During the visit, The Queen, accompanied by H.E. Ms. Hala Lattouf, Minister of Social Development; H.E. Mr. Fahed Al Zaid, Ambassador of Saudi Arabia and Ms. Enas Al Ta'efy, Head of the Center; toured the center's facilities, such as the internet labs, Curriculum Printing lab; Handcrafts Training Room; Telephone Operator Room training; The Weaving Training Room; The House Keeping and Nutrition; Therapeutic Massage Training Room; Tajweed and Qur'an training rooms.

Her Majesty met with a group of 8 beneficiaries from the center, all of whom have managed to pursue successful careers, including a university professor, a therapeutic massage therapist, and telephone operators. Her Majesty asked the group about the main obstacles that they faced and how they managed to overcome any odds.

The group explained to the Queen that lack of awareness and acceptance in society are the main problems that face the blind. Her Majesty expressed how impressed She was with the work that the group has accomplished and encouraged them not to lose hope as they should be proud of their achievements.

The center is a representation of how joint Arab efforts can result in great achievements for local community development. A result of cooperation between Jordan and Saudi Arabia, the center was initially established in 1974, in Amman, by the Middle East Committee for the Blind in Riyadh. Funded in cooperation with the Saudi Ministry of Education and the Jordanian Ministry of Social Development, a new Center was built in 2010 through a donation from HRH Prince Nawaf Bin Faisal Al Saud, while the land was donated by the Greater Amman Municipality.
As part of the rehabilitation processes for girls, the center provides training for its beneficiaries, to help them make the smooth transition into the job market after their graduation.
The center has thus far trained around 700 girls and women (ages 15-45) in different fields, who come from Jordan and other neighboring countries such as Palestine, Iraq, Sudan, Lebanon and Bahrain free of charge.

Featured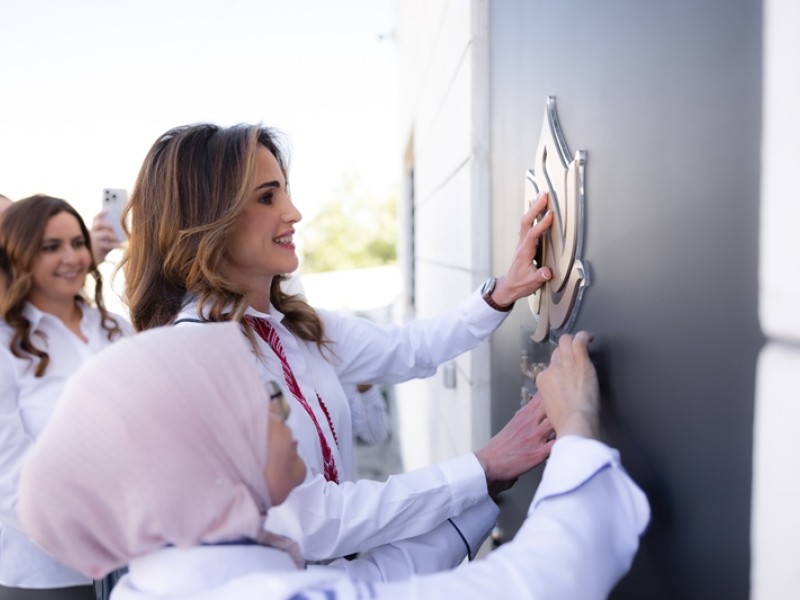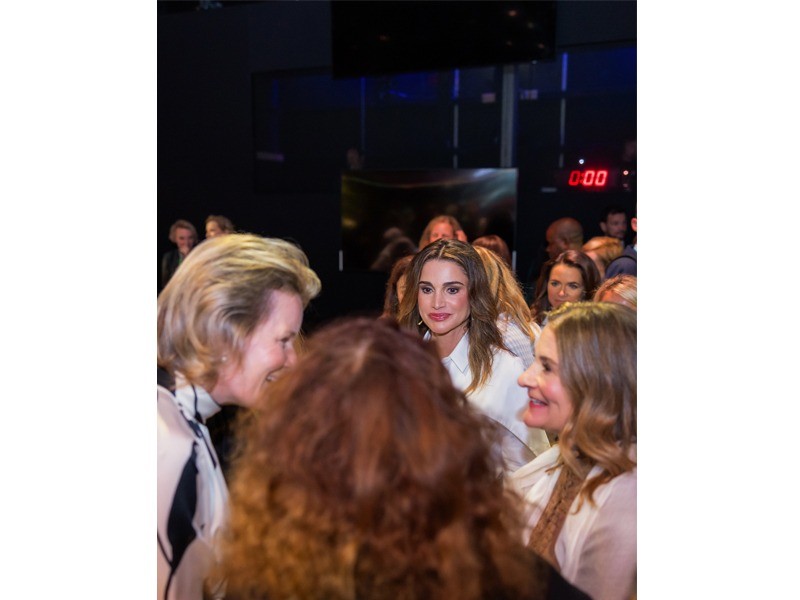 Queen Rania's official website
This website does not support old browsers. To view this website, Please upgrade your browser to IE 9 or greater
Your browser is out of date. It has known security flaws and may not display all features of this and other websites. Learn how to update your browser