Queen Rania Visits Habaka Society in Northern Mazaar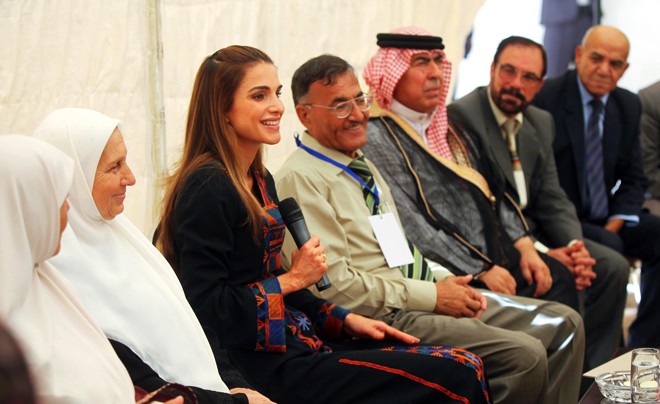 (Office of Her Majesty, Press Department- Northern Mazaar) Her Majesty Queen Rania Al Abdullah visited the Habaka charitable society in Northern Mazaar today, where she checked up on the progress of the Habitat for Humanity housing project in the area. Accompanied by, Jabr Al Omari, Head of the Society, Her Majesty toured the Habaka society facilities including the sewing room, the kindergarten, and fitness rooms. The Queen received a brief on the services the society provides to the residents of Habaka and villages and towns across the Northern Mazaar Area.
At the Habaka Elementary School for Boys, Her Majesty met with a group of benefactors, supporters, beneficiaries, and other members of the Habaka society. A group of beneficiaries shared with Her Majesty their experiences, through the Mercy Corps water grant; the revolving loans granted by the society; and the housing project. The beneficiaries explained how these projects have helped many members of the local community to start income generating projects and provided with them with decent and safe housing for them and their families. The Loans programs have benefited more than 300 people from the Northern Mazaar Area.
The Habaka society works with various private donors, either through their institutions or on a personal level. Such organizations include: Mercy Corps (water project), Habitat for Humanity (housing project), Ministry of Social Development (small loans project and the Sewing workshop), the Development and Employment Fund (loaning center) and Private individuals who help fund the student scholarship program, and provide wheelchairs for people with disabilities.
During a tour of one of the renovated houses of the Housing Project, Thomas Stocker, National Director for Habitat for Humanity Jordan, briefed Her Majesty about their projects which are conducted in cooperation with several local organizations in Jordan such as the Habaka Society. The Queen was also briefed on the details and implementation progress of the housing project in Northern Mazaar.
Since its founding in 1976, Habitat for Humanity International (HFHI) has built and renovated more than 500,000 homes worldwide, providing simple, decent and affordable shelter for more than 2 million people. HFHI is currently operating in more than 80 countries around the world focused on "Alleviating Poverty through Housing"; Improving Health, Increasing educational opportunities and providing livelihood security and support.
To date, more than 2500 Jordanian families have benefited from their programs, since they started working in the Kingdom in 2010.
Featured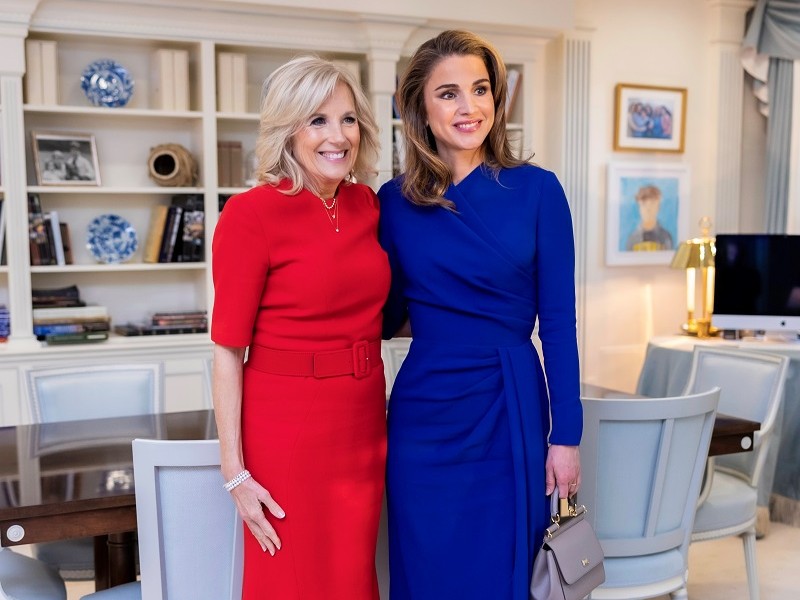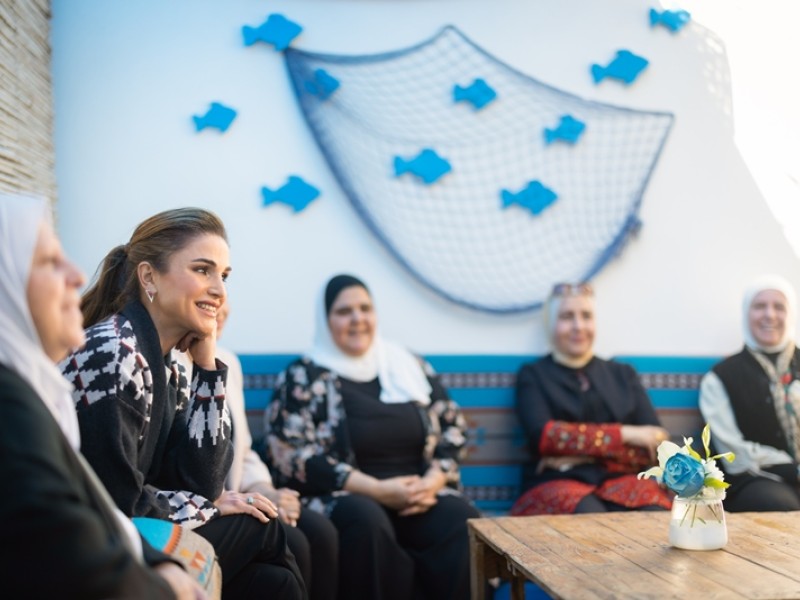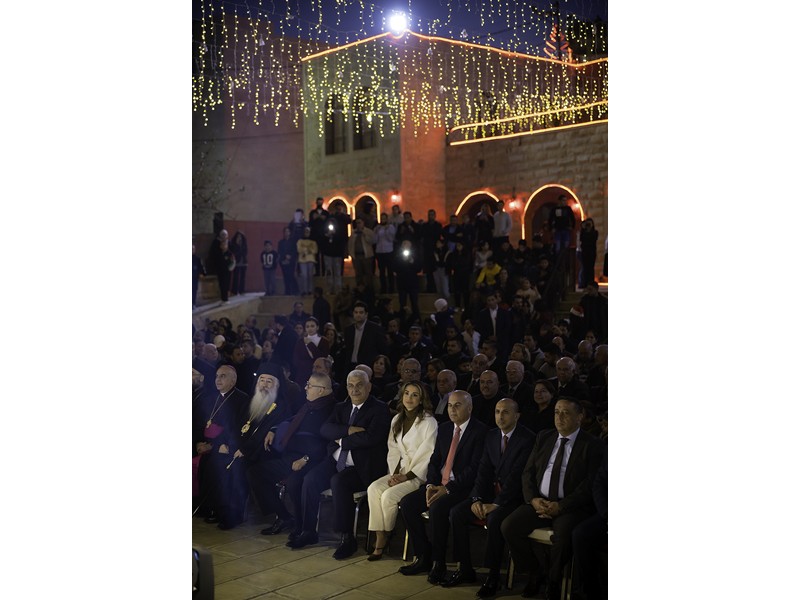 Queen Rania's official website
This website does not support old browsers. To view this website, Please upgrade your browser to IE 9 or greater
Your browser is out of date. It has known security flaws and may not display all features of this and other websites. Learn how to update your browser