Queen Rania Checks Up on JRF's Youth Career Initiative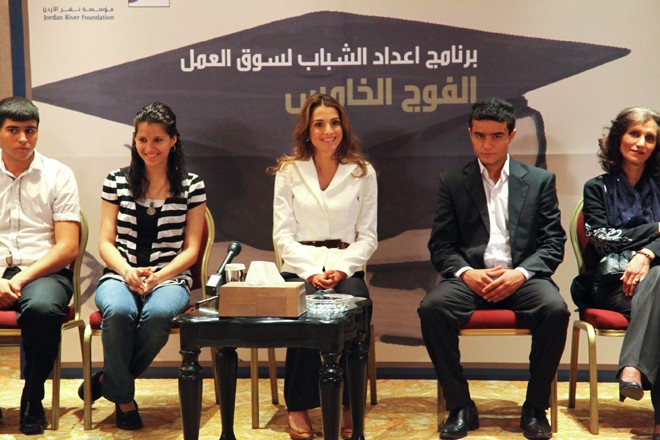 (Office of Her Majesty, Press Department- Amman) – Her Majesty Queen Rania Al Abdullah met with trainees, parents, and supervisors of the Jordan River Foundation (JRF) Youth Career Initiative (YCI) in Amman today, to check up on the program and hear from them the benefits and advantages that the initiative has provided its participants.
The Youth Career Initiative (YCI) is a partnership between JRF and the International Business Leaders Forum (IBLF). It is an educational program that enables international hotels to provide five to six months of training for both high school graduates and dropouts from disadvantaged backgrounds. YCI aims to empower young participants to make informed career choices and improve their employability chances through professional education and experience.
The meeting included a brief about the program, its achievements, and future plans. It also included an open discussion with the youth about their experiences with YCI and the benefits gained from the program. Parents also shared with Her Majesty their reasons behind supporting their children to start a career in the hospitality and tourism sector.
Her Majesty commended the program's ability to provide it participants with training that helps them explore new areas of employment and the way it opens the door for its trainees to work in the hotel industry and tourism sector, adding that with the assistance and involvement of the private sector the trainees receive crucial and fundamental hands-on practical experience.
Trainees said that the program has greatly improved their employability, and for some, has helped them improve their chances in receiving further higher education. One graduating trainee said that the program's practical training aspect has helped him tremendously to be integrated into his new position at a five star hotel.
To date, the YCI has implemented its program in 12 countries across the world including Australia, Brazil, Costa Rica, Ethiopia, Mexico, Poland, Romania, Thailand and Vietnam, Egypt, and Jordan.
Featured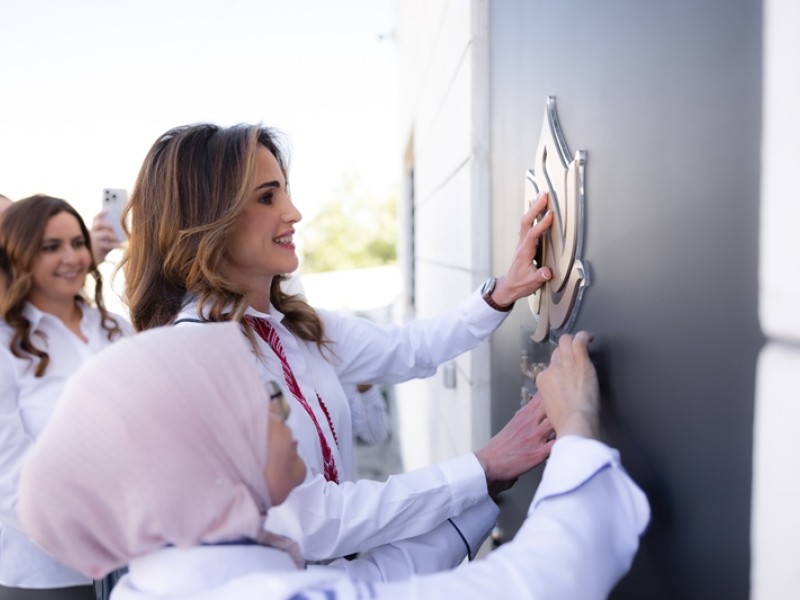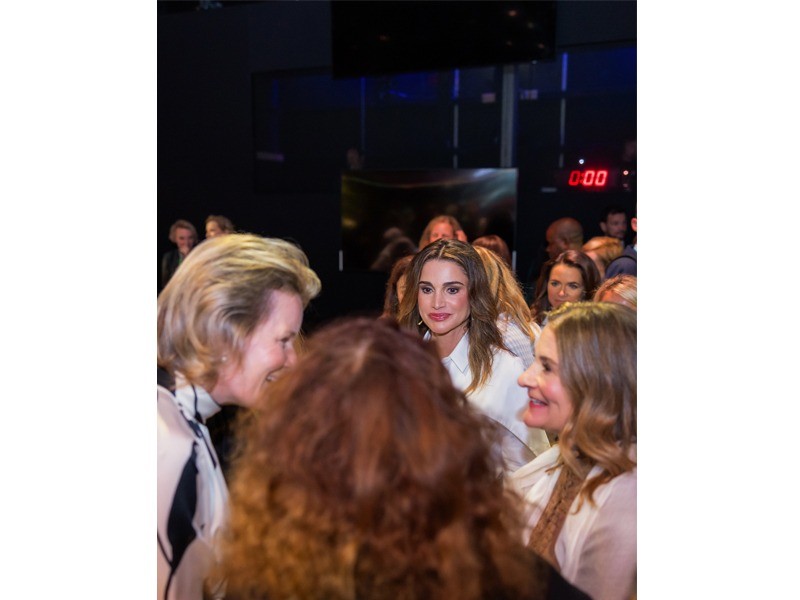 Queen Rania's official website
This website does not support old browsers. To view this website, Please upgrade your browser to IE 9 or greater
Your browser is out of date. It has known security flaws and may not display all features of this and other websites. Learn how to update your browser