Queen Rania Visits CBMSO and Medialab-Prado During a Trip to Spain
(Office of Her Majesty – Press Department – Madrid) During Their Majesties King Abdullah II and Queen Rania Al Abdullah's most recent visit to Madrid, Spain, Her Majesty Queen Rania visited Centro de Biología Molecular Severo Ochoa (CBMSO) (Center for Molecular Biology), today, and Medialab-Prado, earlier on Thursday the 19th.
Their Majesties King Abdullah II and Queen Rania Al Abdullah visit to Spain is part of His Majesty's working visit to Kosovo, Austria, and Spain.
Queen Rania, accompanied by Her Majesty Queen Letizia, visited CBMSO, toured the facilities, and met with senior staff members and prominent scientists of the center and listened to a presentation about the CBMSO scientific structure and research areas.
Their Majesties were also briefed on various areas of research such as physiological and pathological development of human T-Lymphocytes (Cancer); T-lymphocytes are the cells of the immune system that coordinate the cellular immune response, and they are the cells affected in T-cell Lymphomas.
As well as a research summary on "rare diseases," that is a heterogeneous group of human diseases that generally have a genetic cause. Each rare disease affects less than 1 in 2000 people, and an estimated 50% of them affect children. Only about 400 treatments are approved for the known 7000 human rare diseases.
Their Majesties concluded their tour with a visit to the Lab 421, which works on Drosophila melanogaster developmental biology; Drosophila melanogaster (the fruit fly) is used as a model experimental organism for studies in Genetics, Developmental Biology and Modeling of human diseases, among many other subjects of biomedical importance.
In the Center, Drosophila is used to analyze cell signaling, gene expression and neural development, and also for the modelling of human diseases such as cancer and kidney failure.
During their last stop, Their Majesties spoke to the laboratory personnel and visualized in microscopes different specimens of Drosophila, including homeotic mutations, different eye colored flies and flies expressing fluorescent proteins in the muscular and cardiac organs.
Earlier, on Thursday, Her Majesty Queen Rania visited the Medialab-Prado in the Spanish capital. She met with Mr. Marco Garcia, Director of Medialab-Prado, and senior staff members.
Her Majesty toured the lab and stopped by to check the various programs that the lab works on including atomic microscope, emotional furniture, DIY (do-it-yourself) book scanner, experimental video game, open source prosthesis workshop, and The Fablab.
Medialab-Prado is a citizen laboratory of production, research, and broadcasting of cultural projects that explores the forms of experimentation and collaborative learning that have emerged from digital networks. It is part of the Department of Culture and Sports of the Madrid City Council.
Featured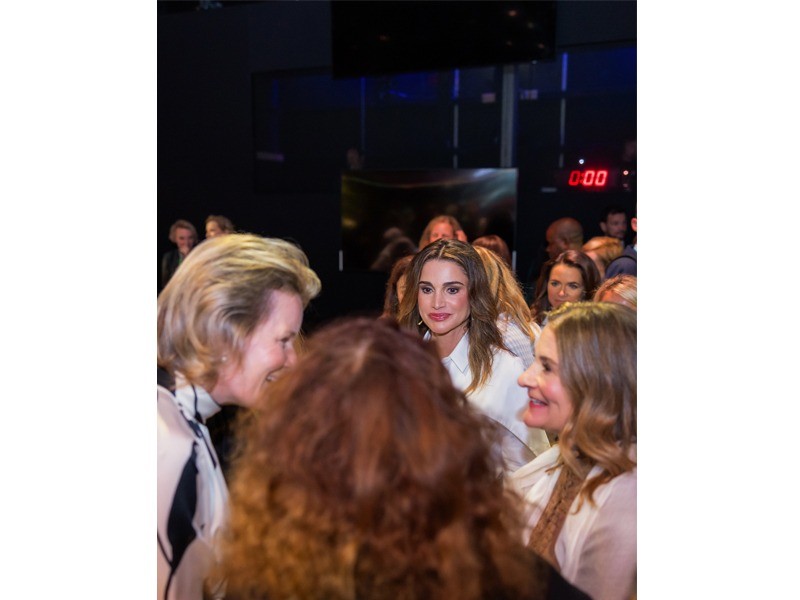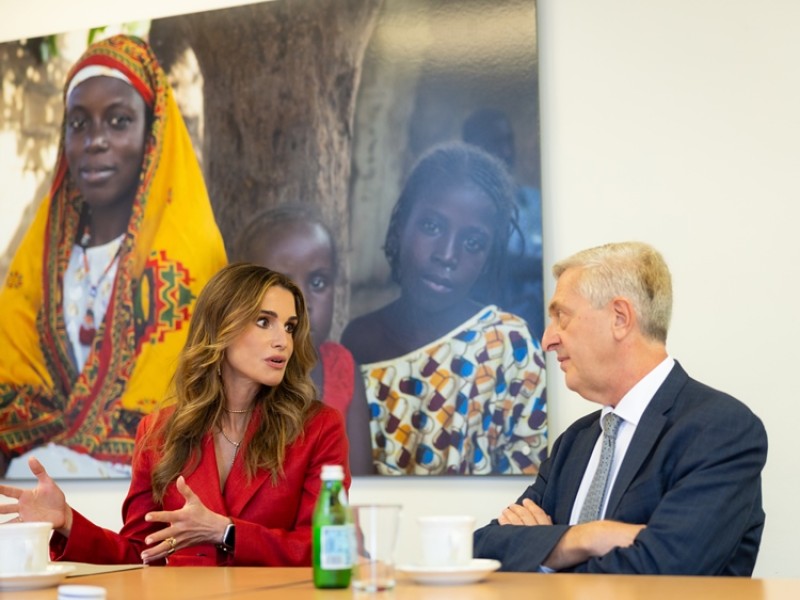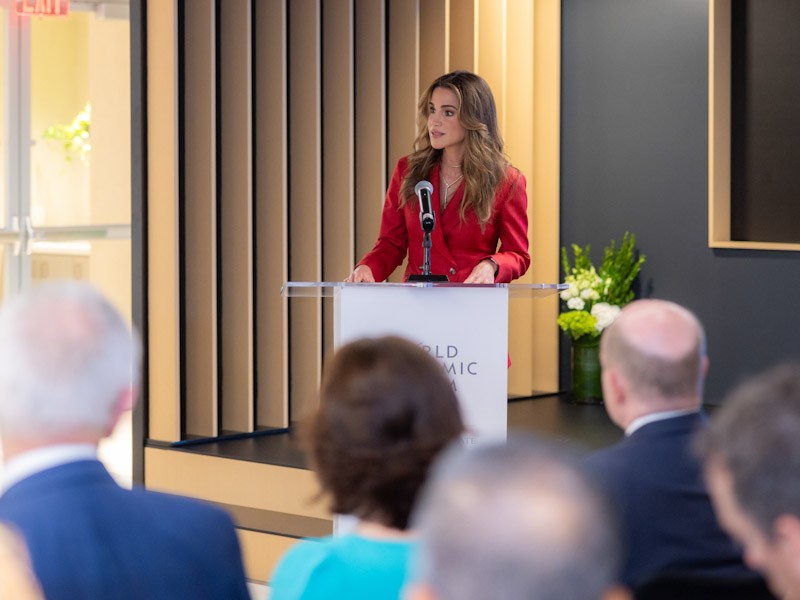 Queen Rania's official website
This website does not support old browsers. To view this website, Please upgrade your browser to IE 9 or greater
Your browser is out of date. It has known security flaws and may not display all features of this and other websites. Learn how to update your browser