Queen Rania Meets with Founders of Youth-Led Initiatives in Al Salt
(Office of Her Majesty – Press Department – Al Balqa') - Her Majesty Queen Rania Al Abdullah met with founders of several youth-led initiatives during a tour of Al Khader Street in Al Salt on Monday, and learned about their efforts to preserve the city's cultural heritage, and offer training and awareness programs on issues relevant to the community.
While in Al Salt, the Queen visited Al Khader Center, stopping by the area used to host the center's Friday bazaar. Considered the main initiative, Al Khader Bazaar offers local artisans and producers the opportunity to showcase their handmade crafts and goods, including accessories, embroideries, pottery, and traditional food items.
In partnership with the area's seasoned business owners and artisans, the center's affordable training programs aim to help youth in Al Salt establish their own projects, while also preserving local craftsmanship by passing down the expertise of older generations.
Her majesty also met with the center's founding members Saif Jaghbeer and Yazeed Kloub, and a number of supervisors and trainers, who briefed her on the center's endeavors and its future plans.
In a discussion with the attendees, Queen Rania commended their work and stressed the role of persistence and faith in one's abilities in achieving success. She also noted that the trust they have built with their community is a result of their hard work and commitment.
After the meeting, Her Majesty stopped by the Jordan Heritage Shop and looked at a selection of handmade products by local women, before heading over to the Balqawi Wedding Experience.
The Balqawi Wedding Experience is an initiative that simulates authentic wedding ceremonies of the governorate of Al Balqa, to which Al Salt belongs through acting performances held for visitors and tourists. The interactive experience aims to celebrate authentic wedding traditions of Al Balqa and keep them alive.
At the venue, Her Majesty met with representatives of the Balqawi Wedding Experience and youth representatives of local initiatives, Handrah Program, and Darbk Salek, who explained their plans to improve opportunities in Al Salt.
Founded by young Jordanian, Mohamad Al Masri, Handrah Program is a youth leadership development program that spearheads several projects aimed at community building with a particular focus on youth groups. Among its various initiatives, Handrah develops frameworks for private and public institutions to help improve employee performance, increase productivity, and create lasting sustainability within these organizations. Additionally, the program assists youth from families with limited socioeconomics means to establish sustainable income-generating initiatives. The initiative has already trained three youth groups in Al Salt, Irbid, and Ma'an.
Supported by the Royal Health Awareness Society (RHAS) and USAID, Darbk Salek is a youth-led initiative that raises awareness among locals about the importance of exercise and adopting healthy lifestyle habits. In addition to organizing awareness sessions on healthy living, the initiative also provides Al Salt's residents with the chance to partake in different health-promoting activities including, cycling, walking, and outdoor aerobics.
Featured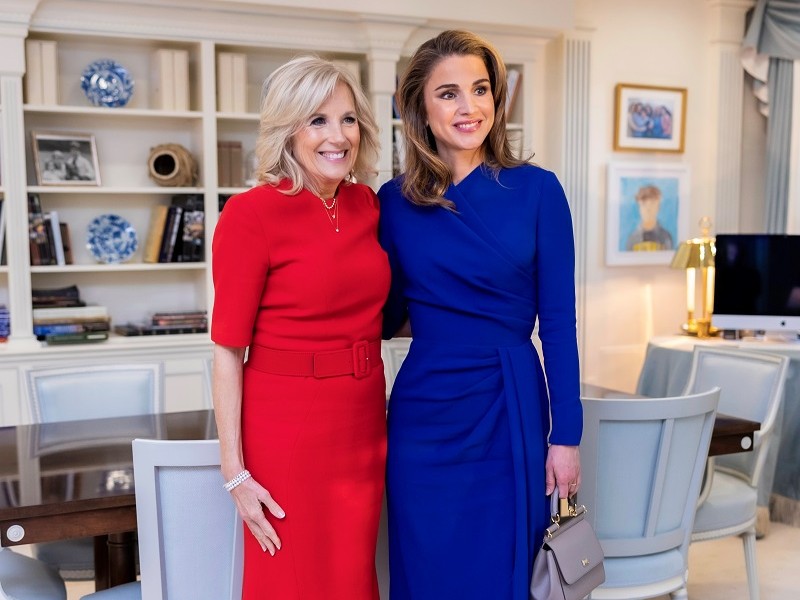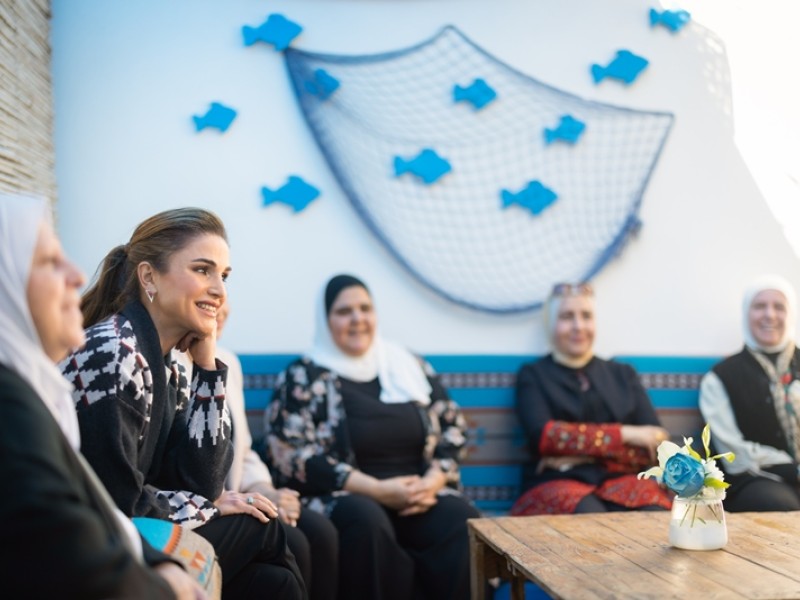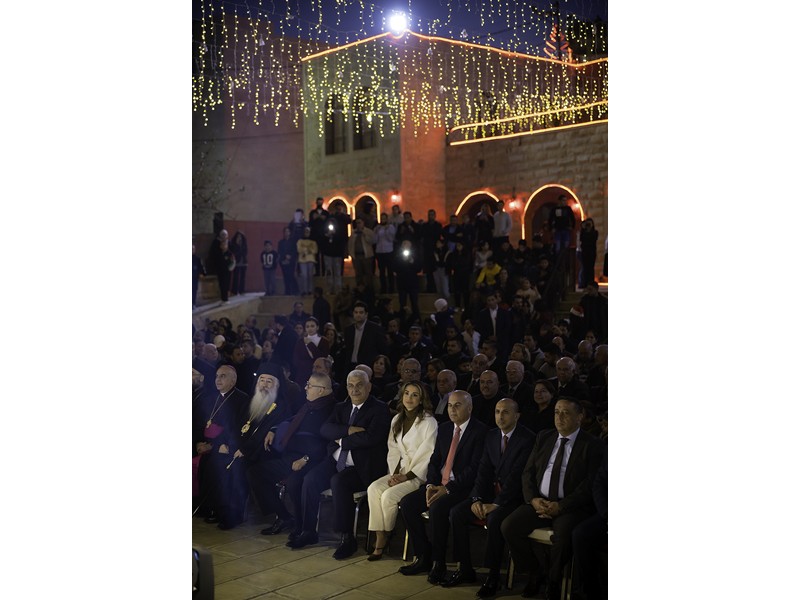 Queen Rania's official website
This website does not support old browsers. To view this website, Please upgrade your browser to IE 9 or greater
Your browser is out of date. It has known security flaws and may not display all features of this and other websites. Learn how to update your browser