Queen Rania Highlights the Tremendous Pressure Jordan Is Facing to Host Syrian Refugees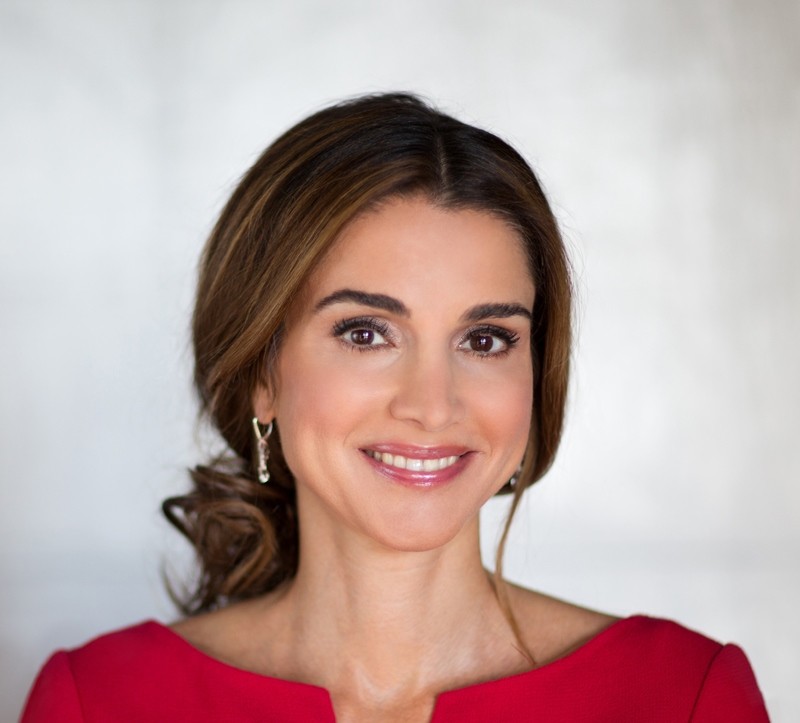 (Office of Her Majesty – Press Department – Davos) Her Majesty Queen Rania Al Abdullah said that although Jordan appreciates the international support it has received to cover the cost of hosting refugees, the needs far outpace and outweigh the assistance required.

In an interview with British Channel 4 News, conducted by Cathy Newman in Davos, Her Majesty explained that there is tremendous pressure on Jordan's economy and infrastructure with around 90% of Syrian refugees living in towns and cities, as opposed to camps.

Her Majesty added that "sometimes there's a misconception and Jordan gets lumped in with some of the rich countries in the gulf. But Jordan is not an oil producing country. We were in a difficult financial situation even before the refugees."

Queen Rania said the United Kingdom is a major donor to the Syrian refugee crisis, and highlighted the importance of the upcoming Donors Conference on Syria in providing long term solutions for the crisis.
In earlier discussions at Davos, Her Majesty insisted that solving the Syrian refugee crisis cannot come at the expense of Jordanians or Jordanian jobs, which are already short in supply. She underlined the need for the international community's help in strengthening Jordan's resilience, supporting development, and creating growth and opportunities that can benefit both Jordanians and Syrians.
Asked about the thousands of Syrian refugees living in camps in no-man's land between Jordan and Syria, Her Majesty said Jordan is doing its best with the help of humanitarian organizations to provide their needs. But she explained that because the refugees are coming from areas under Daesh's control in northern Syria, there are concerns that they have been infiltrated. She added that "the number one concern for Jordan is the safety and stability and security of our country."

In her response to a question about her thoughts on attacks against Muslim refugees in Europe, Her Majesty explained that some of these attacks happen when people act out of fear, but that the vast majority of the European public has shown compassion towards refugees.

Queen Rania's official website
This website does not support old browsers. To view this website, Please upgrade your browser to IE 9 or greater
Your browser is out of date. It has known security flaws and may not display all features of this and other websites. Learn how to update your browser